Lyor Cohen backs HumanHuman
America's Lyor Cohen, the CEO of the independent music label 300 Entertainment, is putting money into HumanHuman, the online community for music lovers conceived by the Antwerp web designer Senne Van Den Bogaert.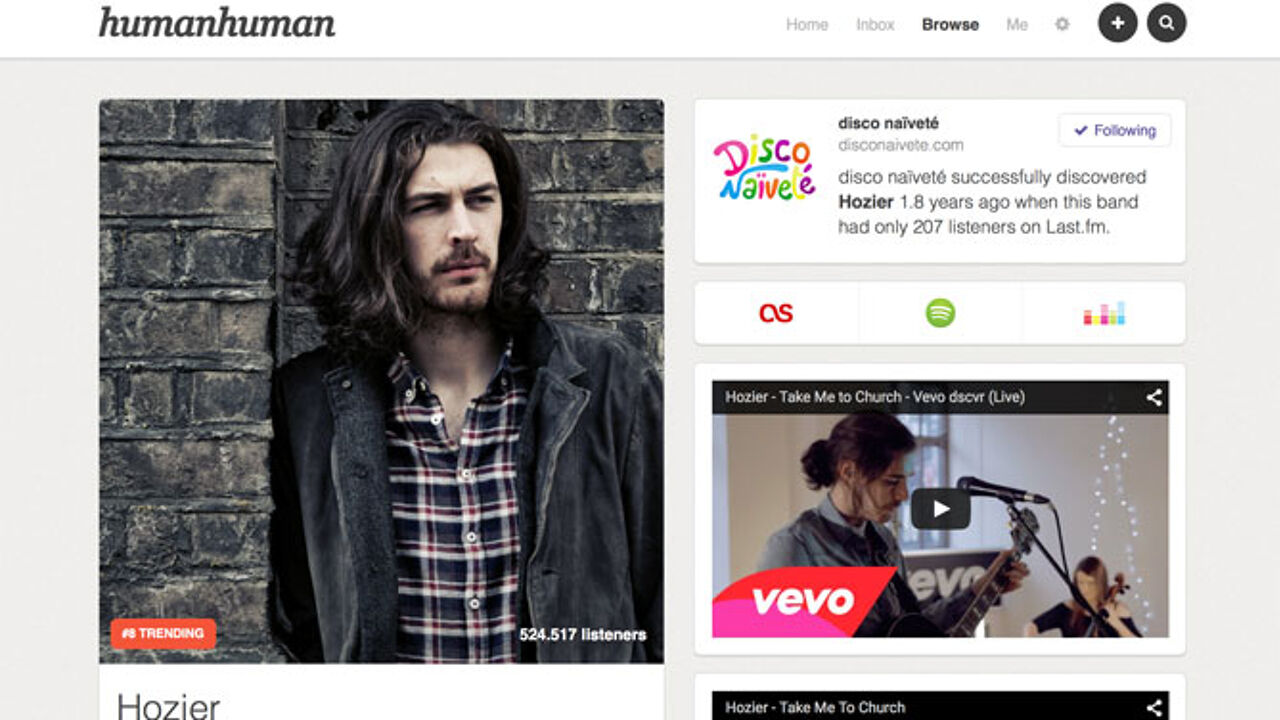 The Belgian started HumanHuman four years ago as a hobby project combing his love of new music and his talent as a web designer. HumanHuman is a platform that allows bloggers worldwide to show their support for upcoming artists. Visitors to the site can discuss new artists and back them with their vote.
Lyor Cohen invited Van Den Bogaert to the US last year to discuss his project. Cohen holds a 45% stake in the new company set up to manage the business, while Van Den Bogaert will serve as CEO.
Senne Van Den Bogaert: "At the minute I intend to continue to work with a compact team. I'm a web designer by profession and I'm working with a developer to launch a new website. We work with free lancers. I'm the only employee on the payroll."
Artists including Alt-J, Alabama Shakes and Hozier were being hotly discussed on HumanHuman long before they were picked up by the mainstream media.
Cohen's involvement will allow the website to be professionalised. The goal is to reach a larger number of people and turn HumanHuman into a strong brand.
Senne Van Den Bogaert already envisages a HumanHuman stage at the South by Southwest festival in Texas soon.
Lyor Cohen established the independent 300 Entertainment level during a career in the hip-hop world that spans three decades. He has worked for several labels and headed Def Jam Recordings and served as CEO of Warner Music Group. He likes taking risks and sees himself as somewhat of a maverick in the music industry.