Agreement on Greek debt crisis
Shortly after 8:30 AM on Monday morning the Belgian premier Charles Michel tweeted the word "Agreement", the first signal that the leaders of the Eurozone had reached an accord on the Greek debt crisis. After seventeen hours of negotiating they came up with a deal that will allow Greece to remain in the Eurozone. The country has had to agree to a reform package in return for fresh cash from the European Central Bank (ECB). Athens will also create a guarantee fund with cash raised through privatisations.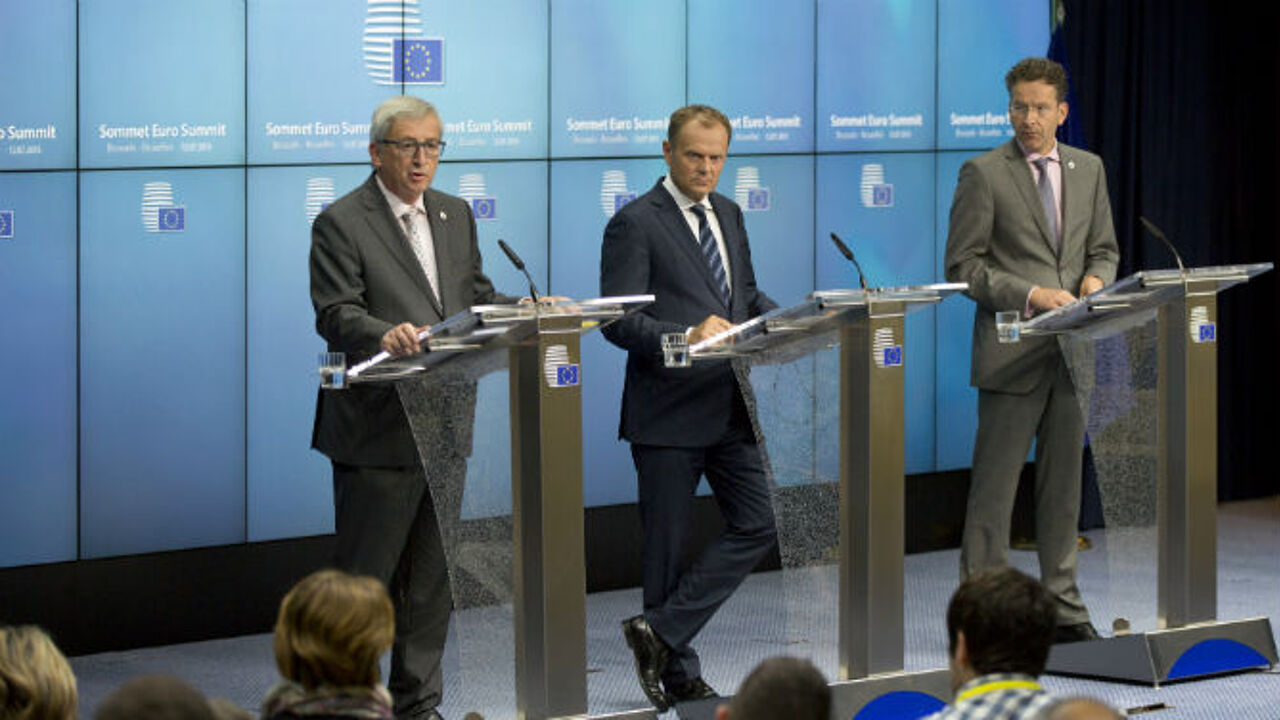 Under the accord the Greek Parliament will have to approve a set of reforms by Wednesday. These include VAT increases and pension reforms. Athens will also transfer funds raised from privatisations into a special guarantee fund that will be under European supervision.
The Greek government has had to agree to reverse several measures taken since it came to power.
The guarantee fund will have 50 billion euros at its disposal. Half this cash will be used to provide fresh monies for Greek banks (recapitalisation). The rest of the monies will be used to pay off Greek debts and allow for investments by the Greece's far-left government.
Eurozone president Jeroen Dijsselbloem told a news conference that the Greek Parliament will legislate to approve a set of reforms on Tuesday and on Wednesday. After this has happened the parliaments of several Eurozone countries will have to give the go-ahead for a rescue. It is only then that the countries of the Eurozone will be able to approve the start of talks on a fresh rescue involving the ECB, the International Monetary Fund and the EU.
In a first substantial reaction Mr Michel said: "We made a choice in favour of solidarity. This accord brings hope and optimism for a more serene relationship between Greece and the other countries of the Eurozone."