Belgian customs seized 19 tons of drugs last year
Belgian customs seized a total of 19 tons of drugs last year, 20 per cent more than in 2013. Almost half of the drugs was cannabis, mostly marihuana. The amount of seized heroin saw a sharp drop on the year, while a lot more cocaine was being caught, the federal Finance Department announced.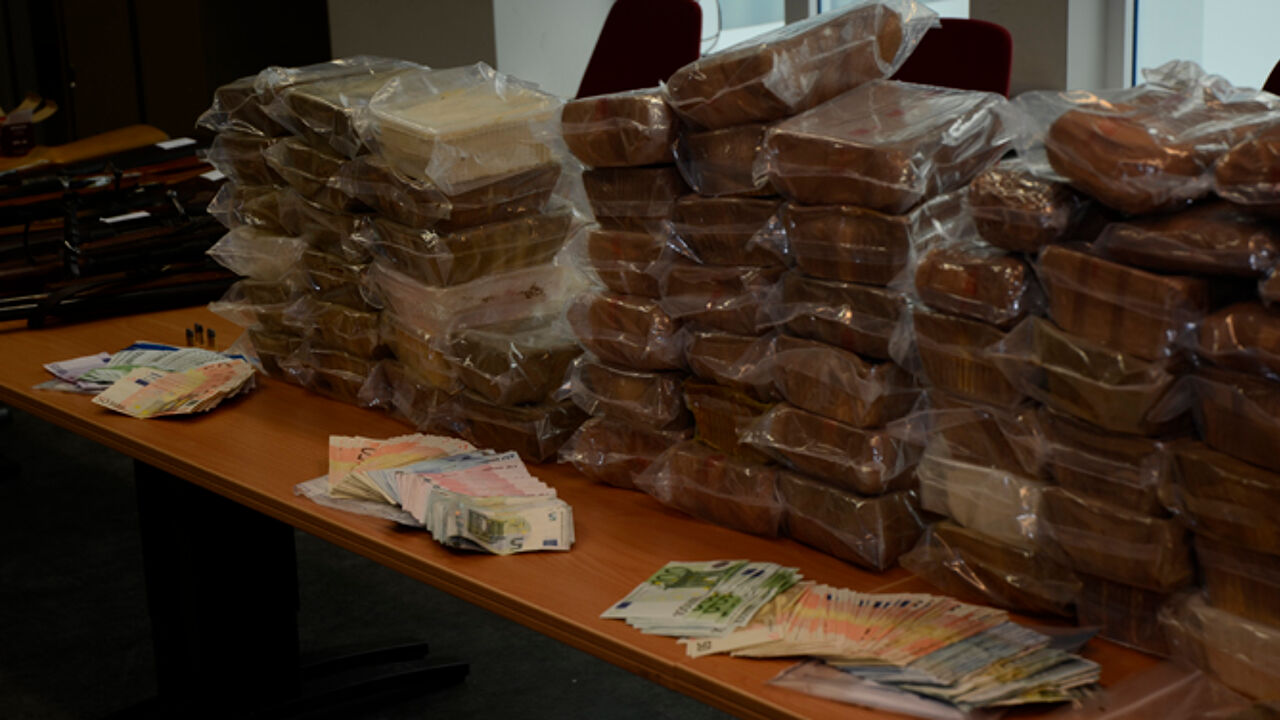 Cannabis accounts for more than 9 tons, of which 8.5 tons marihuana. In 2012, only 4.9 tons of marihuana had been seized.
Over 8 tons of cocaine were intercepted by Belgian customs. This is compared to 4.7 tons in 2013, and to 18 tons the year before that. Most discoveries were made in the port of Antwerp.
Heroin seizures totalled 61 kilograms, coming from a ton in 2013. Khat is also on the up, it can be concluded, after 1.5 tons were seized. This is more than double the amount of 2013.