Early start of the Ghent Festival
Champions AA Gent have won the so-called Super Cup, beating Club Brugge 1-0 with a last-gasp effort. The Super Cup is the Belgian version of the Community Shield in England: the official opening game of the new football season that opposes the champions and the Cup winners.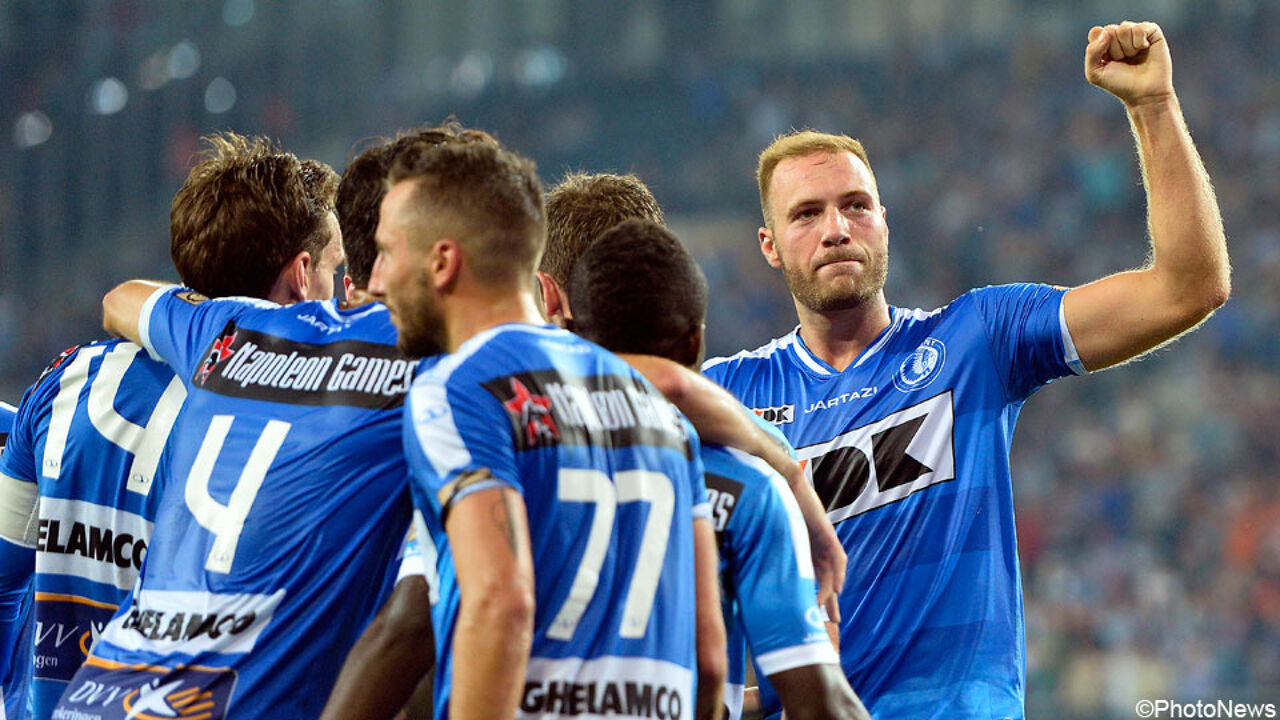 Belgian striker Laurent Depoitre (right) has just scored, avoiding a penalty session.
It's the first Super Cup AA Gent manage to win. AA Gent had the better chances throughout the match, as Bruges were still looking for the right balance, fitting in a couple of newcomers in the team like Belgium's promising midfielder Hans Vanaken, and also missing quite some key players that are still sidelined with an injury. 
AA Gent will enjoy their first Champions League campaign as from September and were able to keep the complete team. The champions are still missing some stability in defence, but the arrival of Sweden's Erik Johansson in 10 days' time should solve that problem. Another central defender, Israel's Rami Gershon, was out injured yesterday.
AA Gent had 14 chances, compared to 2 for Bruges, although Bruges claimed a penalty on 3 different occasions and could have got one in the first half when newcomer Diaby was fouled. The match looked set to end in a goalless draw, until winger Moses Simon set up a nice effort in the last 5 minutes, passing on the ball to Laurent Depoitre who made it 1-0 for Ghent with a thundering shot (photo below).
The Ghent win was an early start of the Ghent festival, that will kick off tonight. The Belgian league will start next Friday, when vice-champions Bruges travel to Sint-Truiden. AA Gent travel to Westerlo two days later, on Sunday 26 July.