First Saturday rail strike of a whole series
Travellers planning to take the train tomorrow have to bear in mind that rail services could be disturbed. This is because the small union ASTB has called on its members to down tools. It is not clear how big the impact will be. The strike is not supported by the bigger, traditional Christian and socialist trades unions.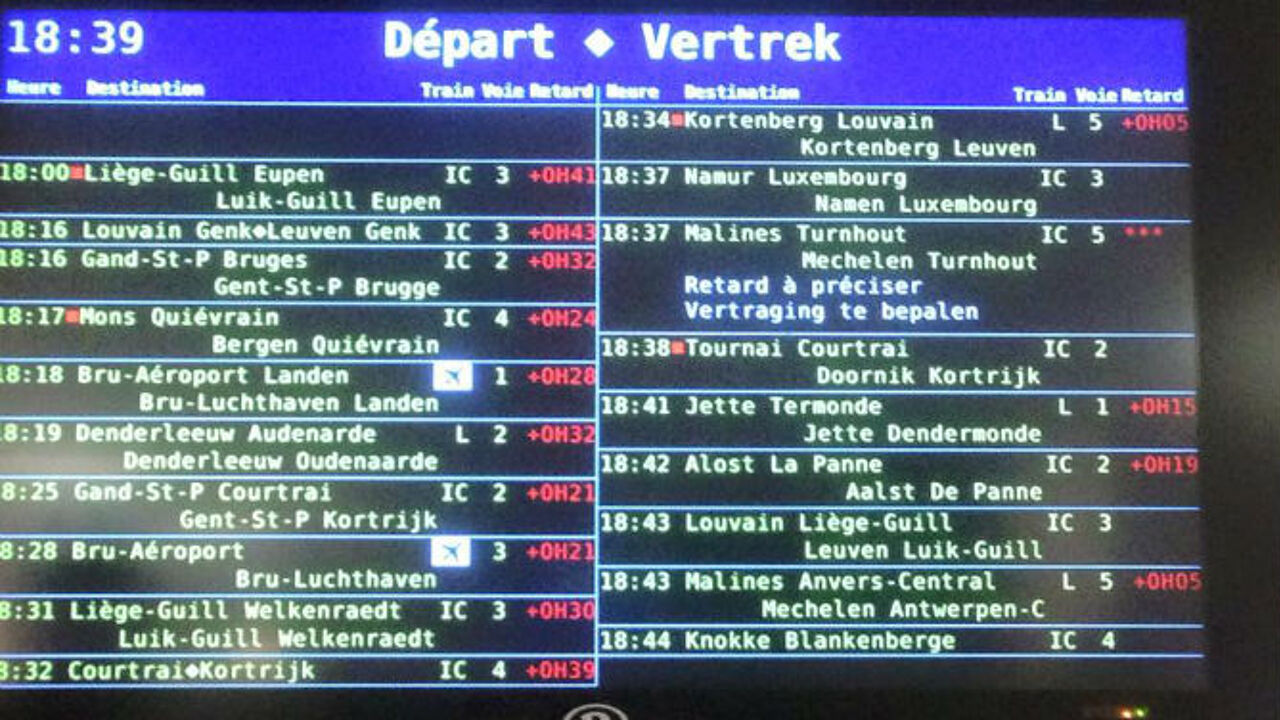 The small union ASTB (Autonomous Train Drivers) represents about a third of the total of 3,800 train drivers that work for Belgium's state-owned rail company NMBS. However, as this union is not officially recognised, many of its members also adhere to one of the traditional bigger blocks. The ACV (Christian union) and ABVV (socialist union) do not support the upcoming strike and have called on their members to go working.
The ASTB is demanding better compensation for overtime and weekend shifts and denounces the "particularly tough" working conditions for train drivers. Tomorrow's strike is just the first in a whole series. The series of 24-hour strikes will take place on Saturday 18 and 25 July, and 1, 8, 15, 22 and 29 August. The union already took industrial action in May, the result of which was patchy. It is also uncertain what the impact will be tomorrow.
The industrial action is being condemned by almost all parties, including other unions. As it takes place in weekends, the hospitality industry at the Belgian coast is not happy with the initiative. Some say it could mean an economic loss of several millions.
Mobility organisations say its bad news for the trains, because Belgian Rail usually welcomes more occasional passengers in weekends, especially in summer when many day trippers flock to the Belgian coast or the Ardennes.