Two teenagers die in road accident in Zoersel
The E34 Motorway linking Limburg province to the city of Antwerp was the scene of a heavy crash last night. A car went off the road near Zoersel, ending up in a field. An 18-year-old boy and a 16-year-old girl died in the accident.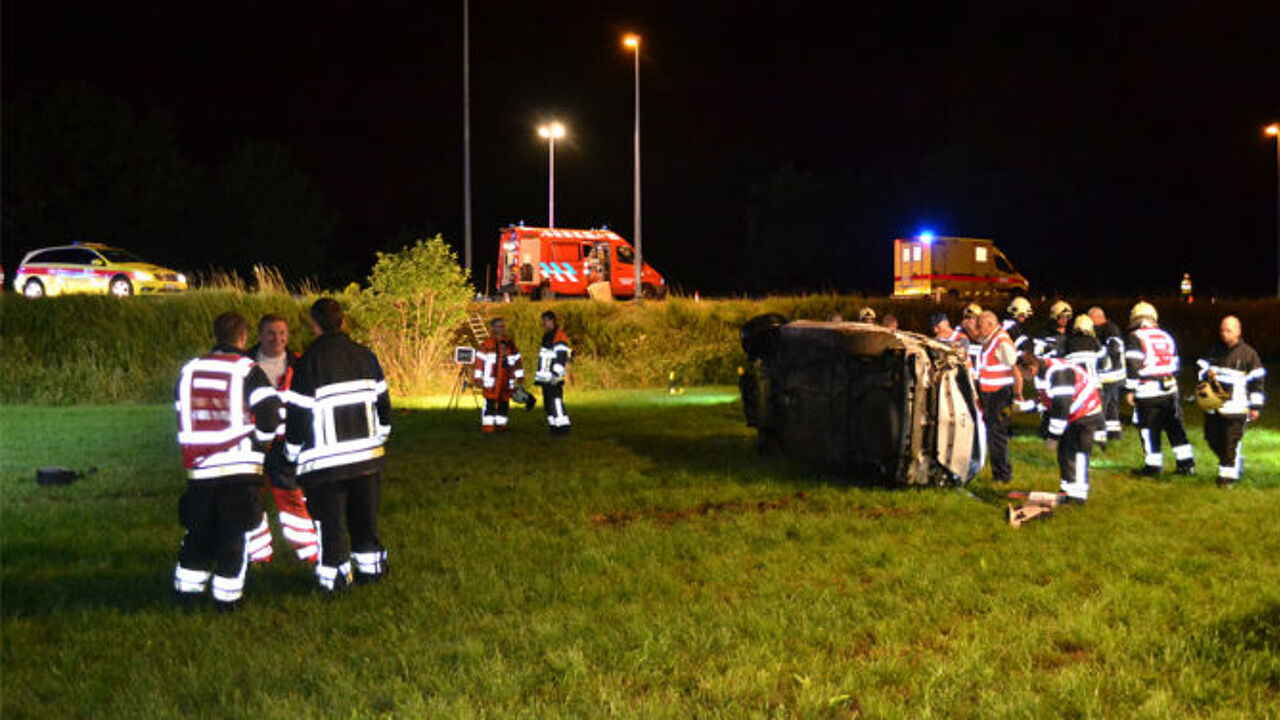 The car was carrying 5 passengers. The accident happened after the motorway exit in Zoersel, just before 2am. It is not sure yet how the accident could happen, but police think there was no other vehicle involved. The car ended up in a grassland next to the road, a couple of meters deeper down.
Several ambulances soon arrived at the scene, but an 18-year-old boy had already passed away. A girl died of her injuries later on. The driver had to undergo an alcohol check, but tested negative. He was allowed to return home, together with another passenger. One girl has to stay in hospital for observation.