"I am very, very, very, very happy"
Athlete Anne Zagré has set a new Belgian record in the women's 100 metres hurdles. Zagré managed a time of 12.71 seconds at the 'Nacht van de Atletiek' (Night of Athletics) in Heusden-Zolder, Limburg, beating her own previous mark.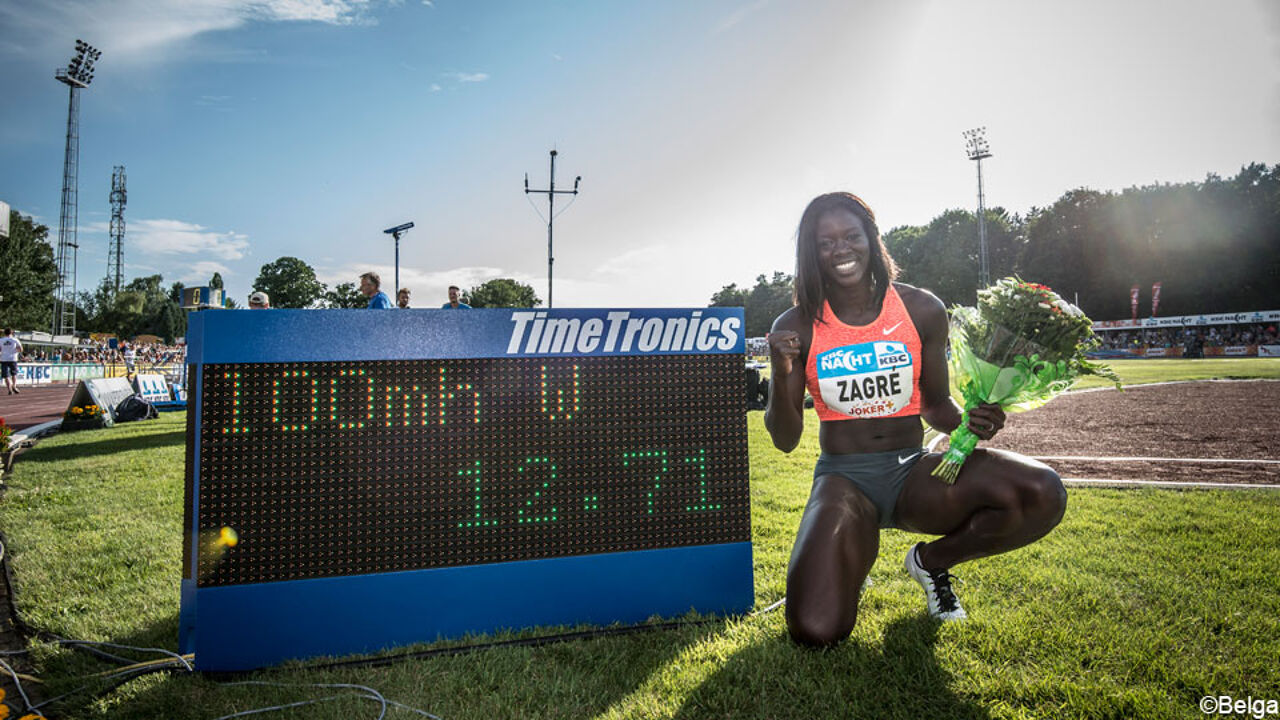 Zagré was chosen as the best athlete of the evening. Her time of 12.71 seconds was 0.08 seconds below her previous mark, which she set 3 years ago in Luzern, Switzerland. Zagré had already qualified for next year's Olympic Games.
Zagré's friend Lolo Jones was running in front of her and was a good target. "I enjoyed a good warming-up and had no extra olympic stress. The presence of my friend was a good motivation. Maybe I could have gone faster with a stronger field. I don't know my limits yet." (...) "I've been trying to break this record for 3 years and now it's done. I am very, very, very happy." Zagré could hardly express how big her joy actually was.
Bashir Abdi qualified for the Olympic Games in the men's 5,000 metres. He set a time of 13:06.10, a personal best that also earned him a ticket for the World Championships in Beijing, later this year. He had already qualified for the 10,000 metres at the World Championships.