Davis Cup fairy tale continues
In tennis, Belgium swiftly moved past Canada in the quarter-finals of the unofficial world championships for countries, the Davis Cup. Belgium won the doubles on Saturday, building a 3-0 bonus against Canada after two days of play, and taking an unassailable lead with only two singles matches to go on Sunday. Belgium will next meet Argentina in the last 4.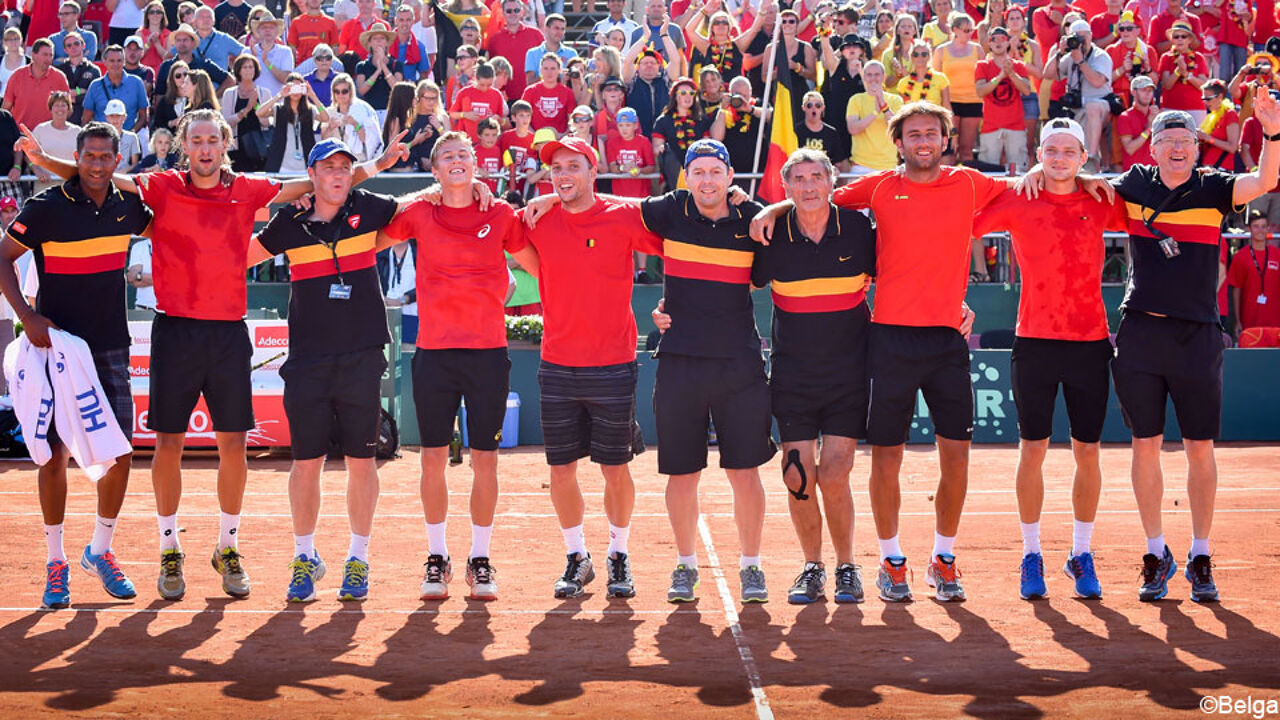 Belgium had a completely new venue built for the occasion. A new court was installed in Middelkerke, at the Belgian coast, and new grandstands were installed to accommodate over 5,000 tennis enthusiasts. As the home team, Belgium were allowed to choose the underground, and opted for their favourite clay surface, which is generally a bit slower than grass or hardcourt.
Canada were seeded 8th, but played without their top players Milos Raonic (ATP-8) and Vasek Pospisil (ATP-29). Belgium counted on in-form David Goffin (who moved to number 14 on the ATP world rankings in recent months) and Steve Darcis (ATP-76). Both players won their singles game on Friday, handing Belgium a 2-0 lead.
And now Argentina!
In yesterday's doubles, Ruben Bemelmans and Kimmer Coppejans moved past Daniel Nestor and Adil Shamasdin 7-5, 3-6, 6-4 and 6-3. The unassailable lead allows Belgium to move into the semis for the first time since 1999.
In the semis, Belgium will host Argentina mid-September. "We start with at least a 50% chance and must believe in ourselves. This season offers a great opportunity, it's up to us to seize it", team Captain Johan Van Herck said.