The most expensive Belgian ever in football
Liverpool FC have agreed a 32.5 million pounds (46.8 million euros) deal with Aston Villa for the Belgian striker Christian Benteke. When the deal has been finalised, Benteke will become the most expensive Belgian player ever, as no bigger transfer fee was ever paid for any Belgian football player.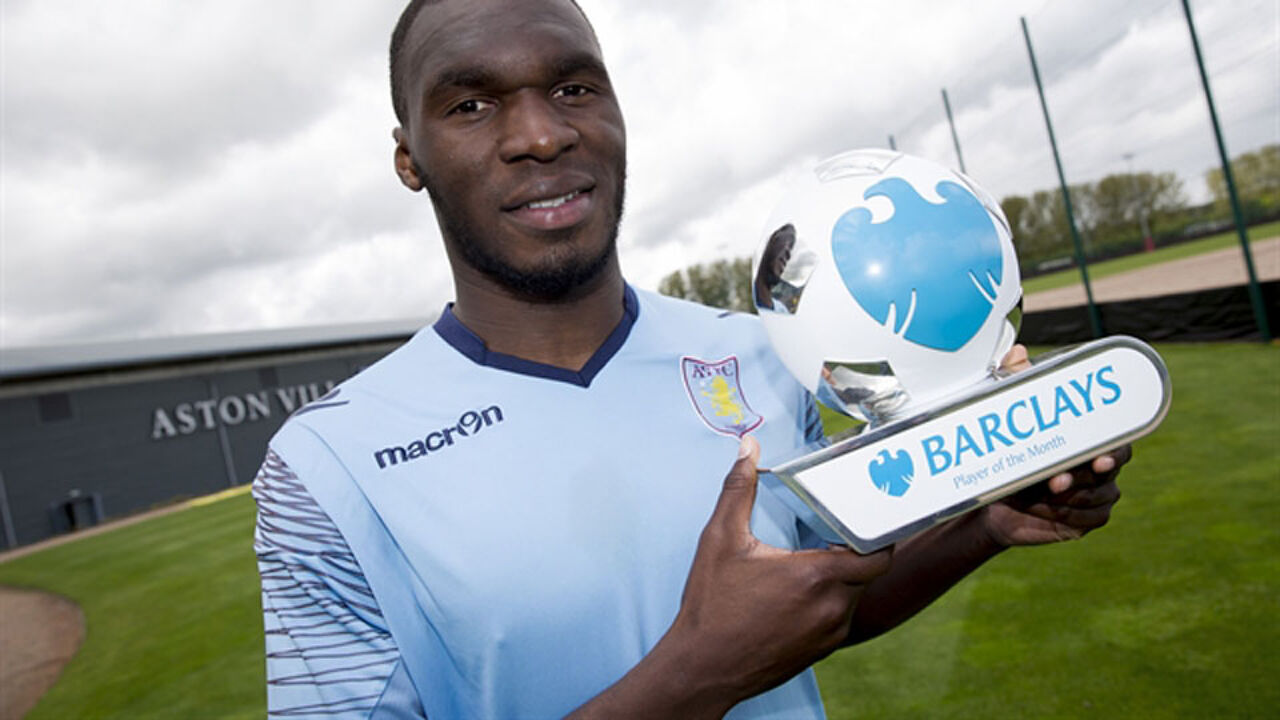 Benteke with the 'Player of the Month' trophy.
24-year-old Benteke will undergo a medical by Tuesday, British media report. He is unlikely to join his new team on their current tour of Australia. The Liverpool club doctor will leave the tour and fly back to Britain to conduct his medical.
The Belgian international Benteke played for the former Belgian champions KRC Genk (Limburg) before moving to Aston Villa in 2012. He next spent three seasons in Birmingham, scoring 49 goals in 101 appearances to help Villa avoid relegation, despite a severe achilles tendon injury last year. He missed the Brazil World Championships due to this injury.
If the transfer fee is confirmed, Benteke will set a new record. The most expensive Belgian players so far were Eden Hazard (40 million euros paid by Chelsea) and midfielder Axel Witsel (40 million paid by Zenit Saint Petersburg).
Benteke will join the Belgian goalkeeper Simon Mignolet and the young Belgian striker Divock Origi at Merseyside. His transfer is also good news for KRC Genk, who can look forward to a bonus of some 5.5 million euros, 15% of the extra cash generated by Villa that acquired Benteke for 10 million.