King Filip warns European partners
King Filip has addressed the people of Belgium on the occasion of Tuesday's national holiday. The king spoke of the internet society and the need for real life relationships, stressed the need for strong ties between peoples and warned that countries should not be set against each other when the European project experiences difficult times.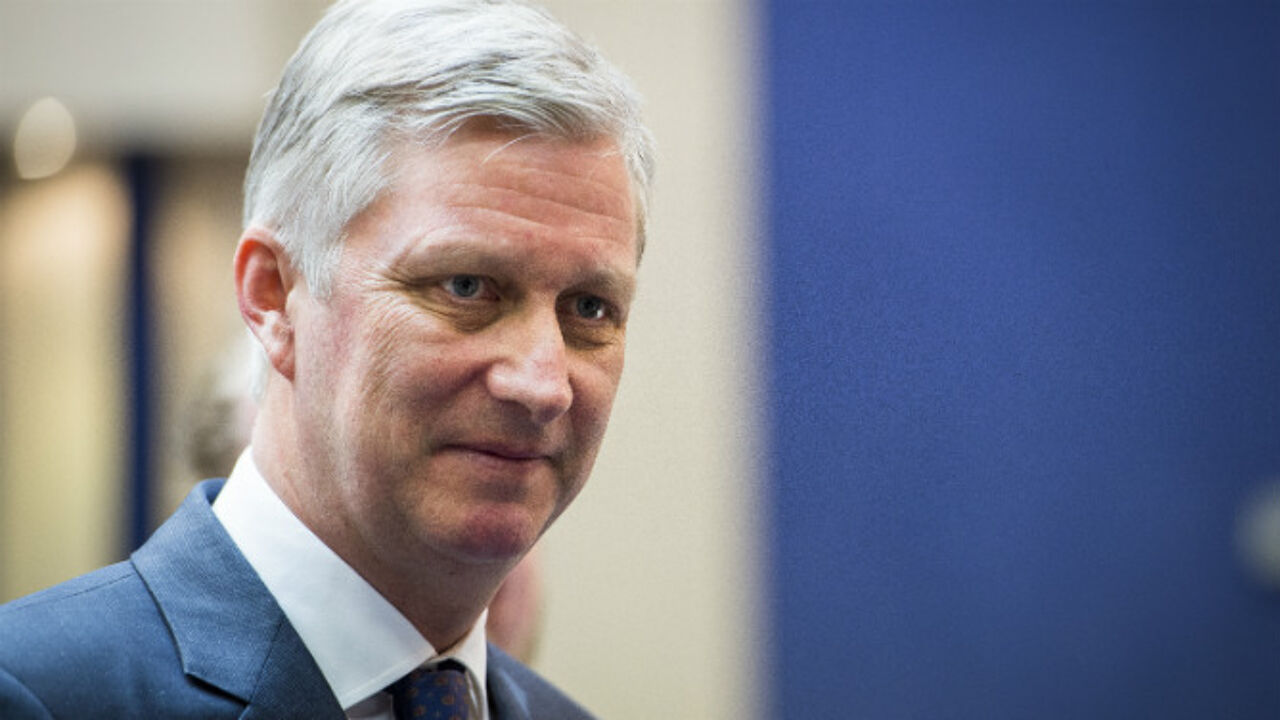 The king said that the holiday was a good opportunity to consider the importance of the ties that bind us: "These ties are valuable, but are tested all the time."
King Filip noted that we live in a world of interconnectivity, hyper connectivity even: "Social media bring us closer together. The fast progress of information technologies and the internet is fascinating. They (sic) have a fundamental impact on our life and our work. They are a tremendous asset in order to bear the challenges of globalisation and make our world sustainable. Thanks to IT we will be able to manage our activities, our health care, our means of production and our mobility in a more sensible way and have a smaller impact on the environment."
The king added that this hyper connectivity also had a dark side: "Sometimes the virtual world floods our life; it's as if the whole world invades our homes without being asked to do so."
The monarch warned that this can lead to superficial relationships that do not give human relations the time to cement: "We have a need for true, profound relationships instead of short, superficial, virtual relationships. Only in such relationships can personality and critical spirit develop and can we give the best of ourselves, can everybody's talents develop fully and does everybody get an opportunity to find their own place in society.
King Filip reminded the people of Belgium that during visits across the country he and the queen had met many people who invest in social and human capital: "I'm thinking of the schools and businesses that stimulate creativity, of networks of businesspeople who help youngsters set up their own business, of the organisations that give vulnerable people a new chance via sports, the theatre or other activities. All these initiatives build on real relationships that are a renewable source of human energy for our society."
King Filip insisted on the need to forge strong, real life bonds with other people: "This is something I was able to see during the state visit to China. Together with the federal authorities, the prime ministers of the federated states and some one hundred business people and university rectors we built on an environment in which trust can thrive. Our ties with China are a commitment for the future."
King Filip also warned that on the borders of Europe tragedies are unfolding that may not leave us indifferent: "Civil wars rage, states are collapsing, refugees arrive in floods. Europe is obliged to support those forces in its neighbours that strive towards political and economic participation."
The monarch concluded by saying that after centuries of war Europeans had formed a Union that benefits all that are members: "Peoples and culture get an opportunity to enrich each other in a unique fashion. Let's avoid countries being set against each other when the European project experiences difficult times."