"It makes us proud we're from Bruges"
Nathan Coley's text sculpture A Place Beyond Belief is currently on show in the courtyard of the Bruges belfry building on the city's historic market square. It's only one of fourteen works of art that can be admired across Bruges as part of the art Triennial. The Triennial is yet another reason to bring in the tourists, but what do the locals think about all these tourists and the art Triennial?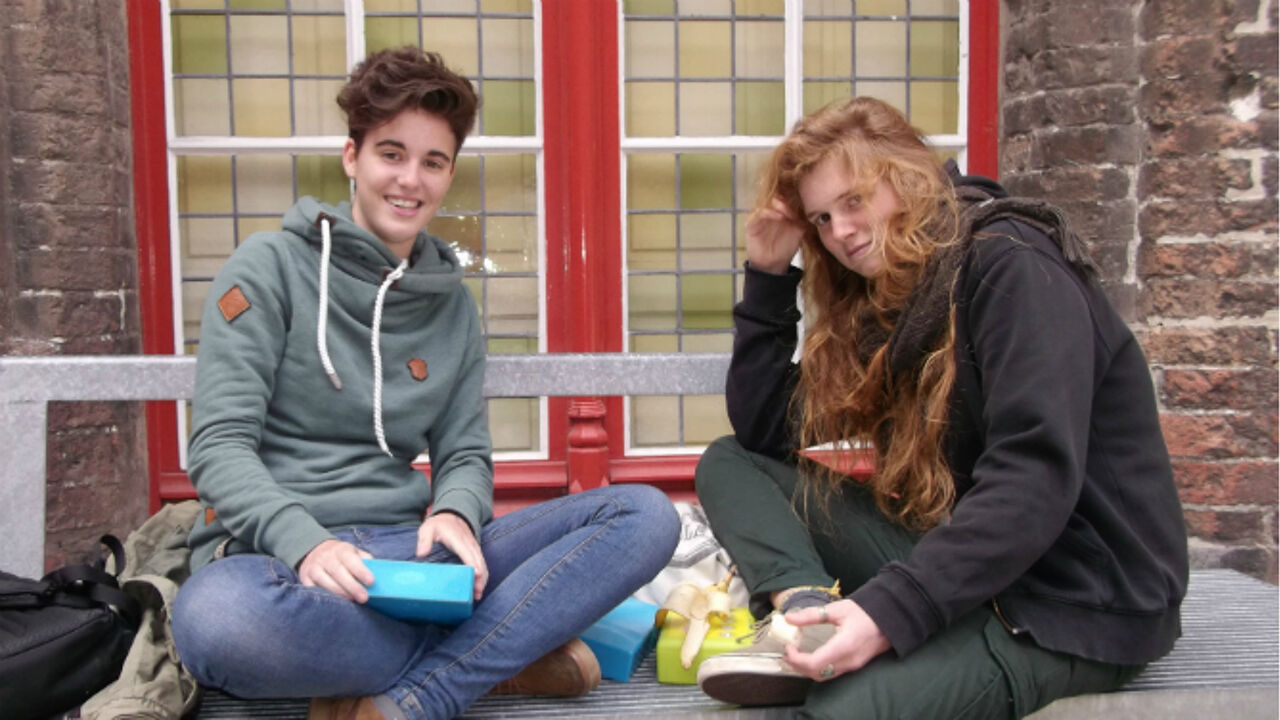 At the foot of Nathan Coley's text sculpture we encountered locals Liesje Mertens and Charlotte Denys, who were having their packed lunch among the bustle of tourists milling around the bell-tower courtyard.
It's often said that living in Bruges is like living in a museum but that was an idea that got short shrift from Liesje and Charlotte: "When you live here, you just don't realise it. It's only when you go elsewhere, to another town or the like, that it strikes you. In a way it makes us proud that we're from Bruges, because so many people from all over the world think it's worth their while to come here. Once in a while the tourists could take a little more account of us though! Sometimes you have need of a little peace and that's not always easy to find given all the tourists."
"When you live here, you often don't notice how beautiful it really is in Bruges, but it strikes you when you return."
On contemporary art in the historic city of Bruges: "Bruges can be innovative. It's a good idea to be with the times. They do a surprising amount for contemporary art in Bruges."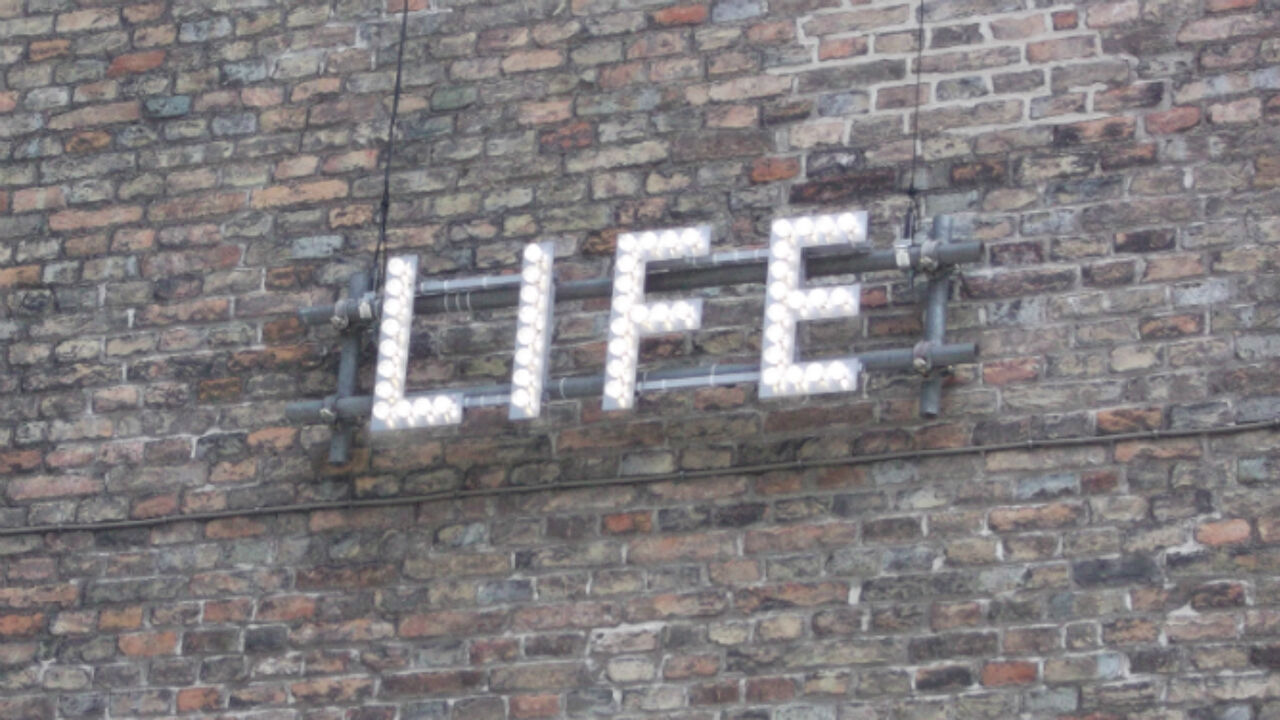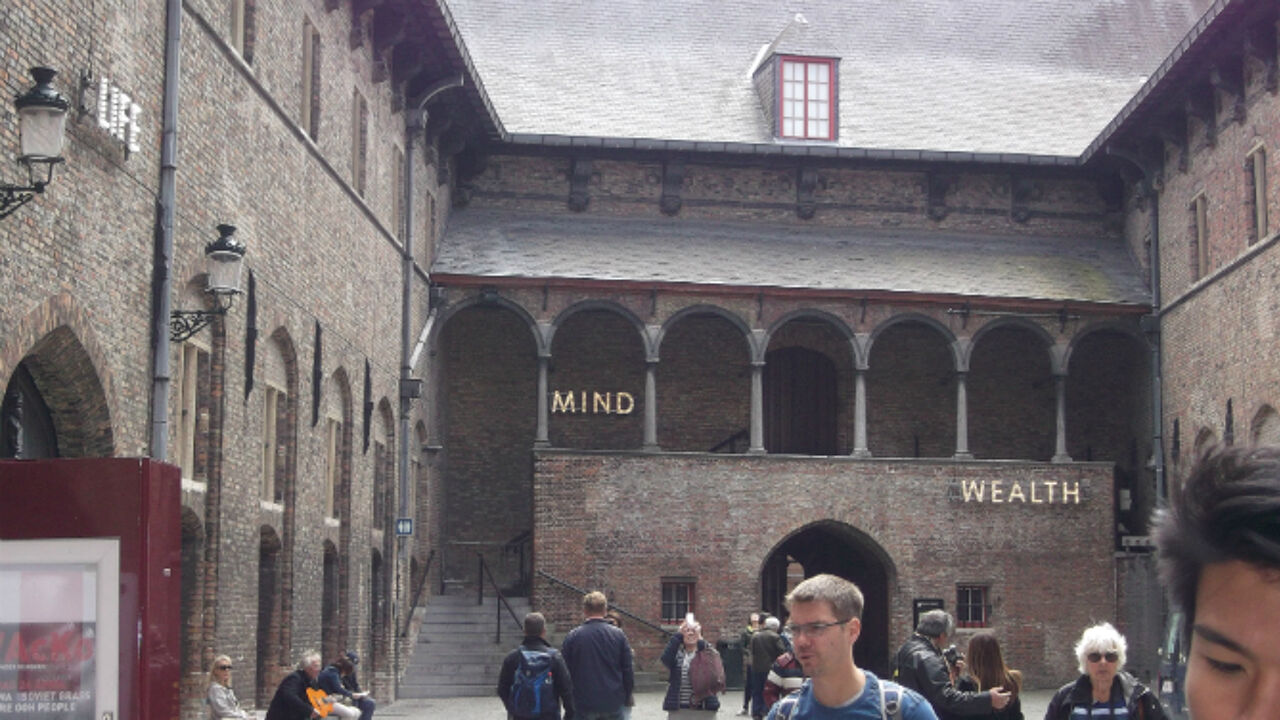 Two works by the Glaswegian artist Nathan Coley feature in the centre of Bruges. An illuminated text sculpture embellishes the walls of the courtyard of the bell-tower, while a stone's throw away, on the square outside Bruges city hall, a second text sculpture inspired by the events of 9/11 speaks to passers-by.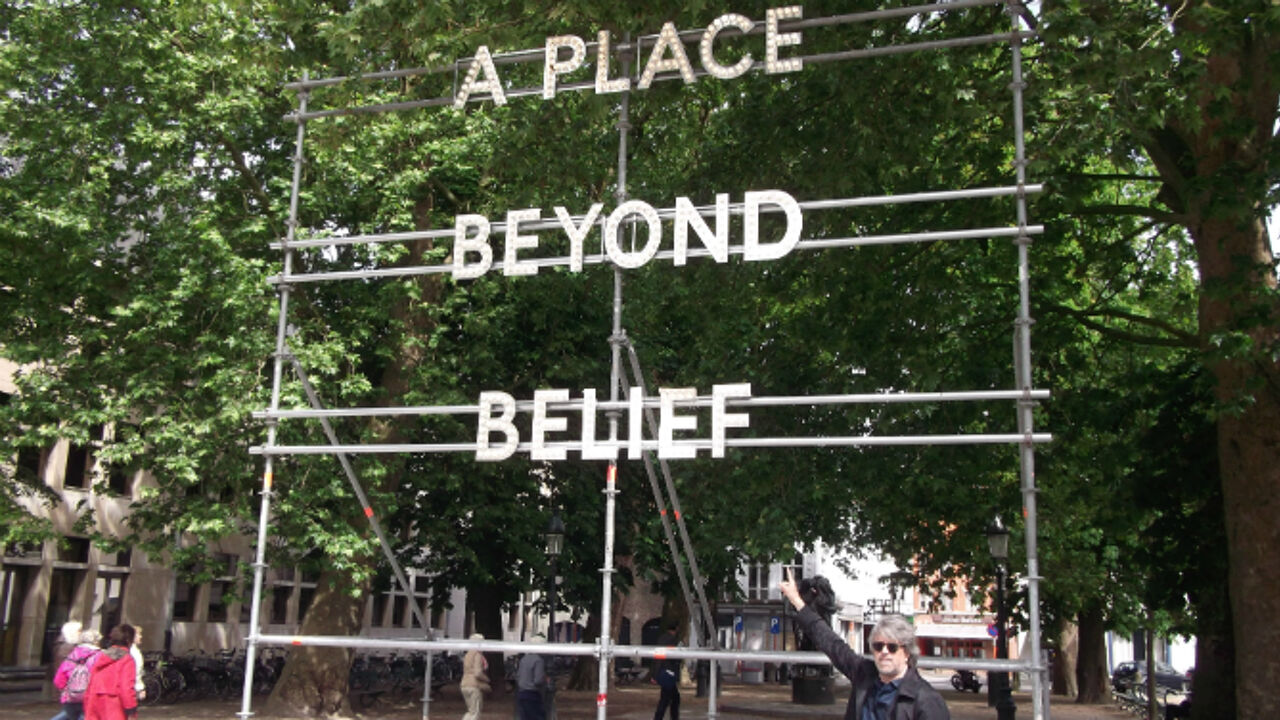 A Place Beyong Belief is only one of 14 works of art that you will find across the city of Bruges as part of the Bruges Triennial. The curators of the art festival asked international artists to consider what would happen if the 5 million tourists that visit the West Flemish capital each and every year were to stay here. Today more and more of the world's population is gathering in the big cities, but in Bruges, as a result of its historical value and protected status, there are major constraints on urban development. The results of the artists' endeavours are on view until 18 October.