Belgium get 'walk in the park' to Moscow
Belgium face little challenge in the group stage of the qualifications for the 2018 football world cup in Russia. The Red Devils have been drawn against Estonia, Bosnia-Herzegovina, Cyprus and Greece.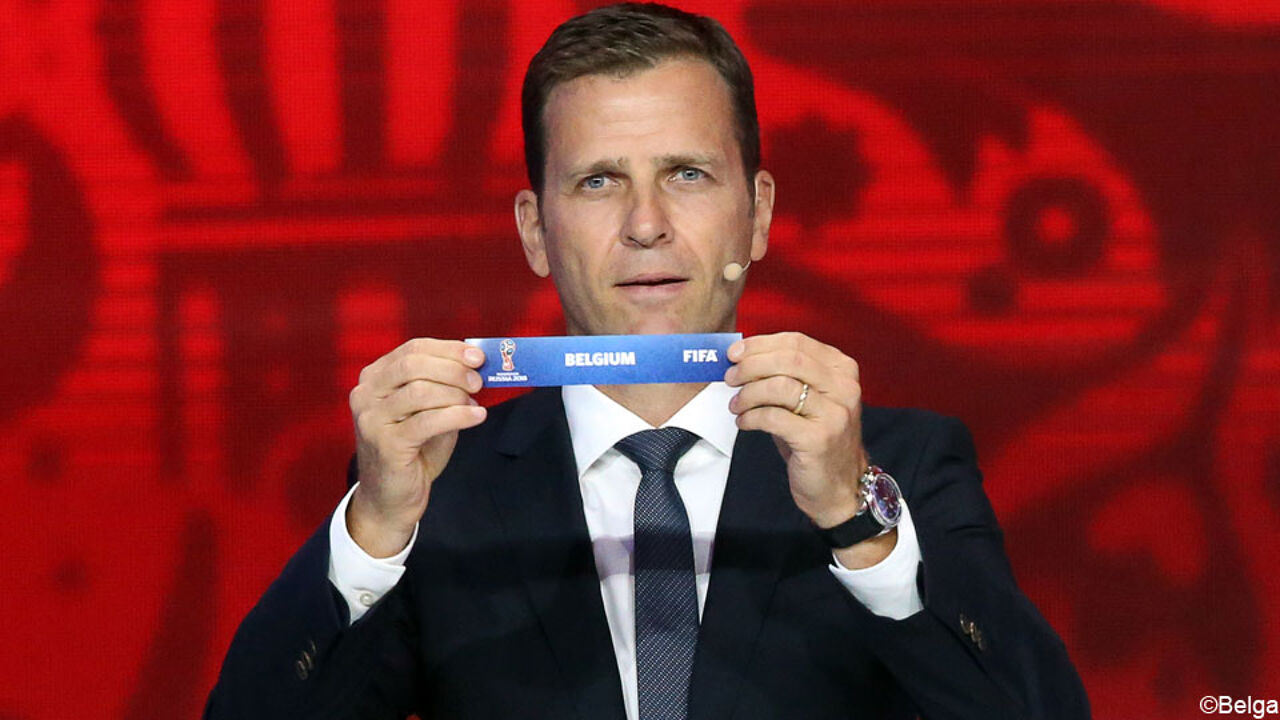 Belgium manager Marc Wilmots believes that luck was with the Belgians. Belgium is group head, but could still have been drawn against football giants France or Italy. Instead the Belgians are stuck in a group of soccer minnows. Several of their opponents possess the lowest rankings.
Belgium also meet Cyprus and Bosnia Herzegovina in the qualifiers for the European Cup in France. Belgium beat Cyprus 5-0, while Belgium - Bosnia Herzegovina was a 1-1 draw.
Greece did win the European Cup in 2004, but is performing less well nowadays.
Still Marc Wilmots is not convinced Belgium's qualification is without challenges: "Bosnia has a good team and we always have problems with countries in the Balkans."
François De Keersmaecker, the president of the Belgian FA: "I believe we can be highly satisfied. There are far more difficult groups. We are drawn against Bosnia, but we can manage the rest."
In a further reaction that raises doubts about the FA president's grasp of geography and the team's ability to find match venues Mr De Keersmaecker added:
"There are no difficult journeys. There are no East European countries where the language can sometimes cause problems. As far as temperatures are concerned this is a splendid draw."