Coach with Belgians bursts into flames in Italy
58 Belgian tourists had the fright of their lives when the coach they were travelling in in Italy caught fire. Fortunately nobody on the bus was hurt. Only a German woman in a car that crashed into the bus was injured.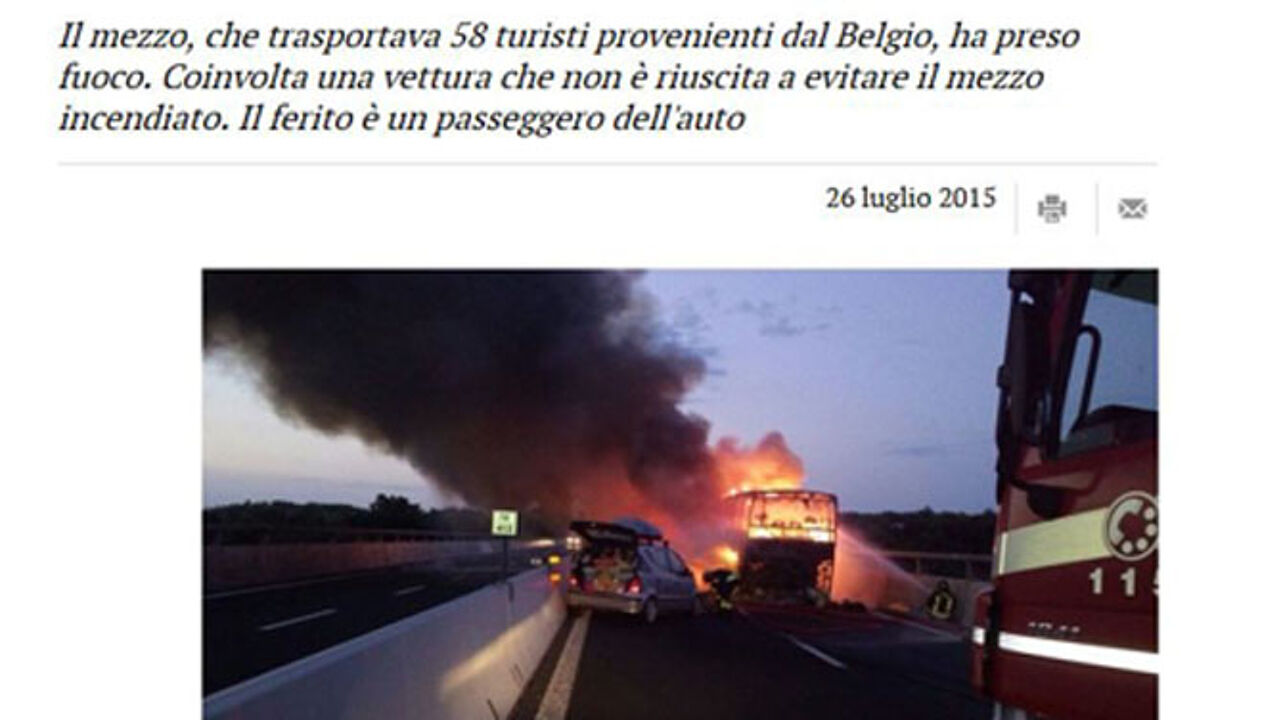 The Belgians experienced their mishap near Lanciano in central Italy. The coach's engine suffered a multiple failure and the driver had little choice but to bring the hapless vehicle to a standstill on the hard shoulder. The Belgians were able to alight before the coach caught fire.
Less fortunate was a German woman who was travelling in a car with her family. The car was unable to avoid the coach and the woman who was sitting in the death seat was injured and needed to be hospitalised.
The Belgians lost most of their luggage in the blaze but have been picked up by a second coach and are able to continue their journey.