Rain causes problems at Brussels South
Torrential rain caused problems at Brussels South Station on Saturday. The station building was unable to cope with the volume of rain pouring down from the heavens and water leaked onto the central concourse of the confusingly named Brussels Zuid/Midi Station.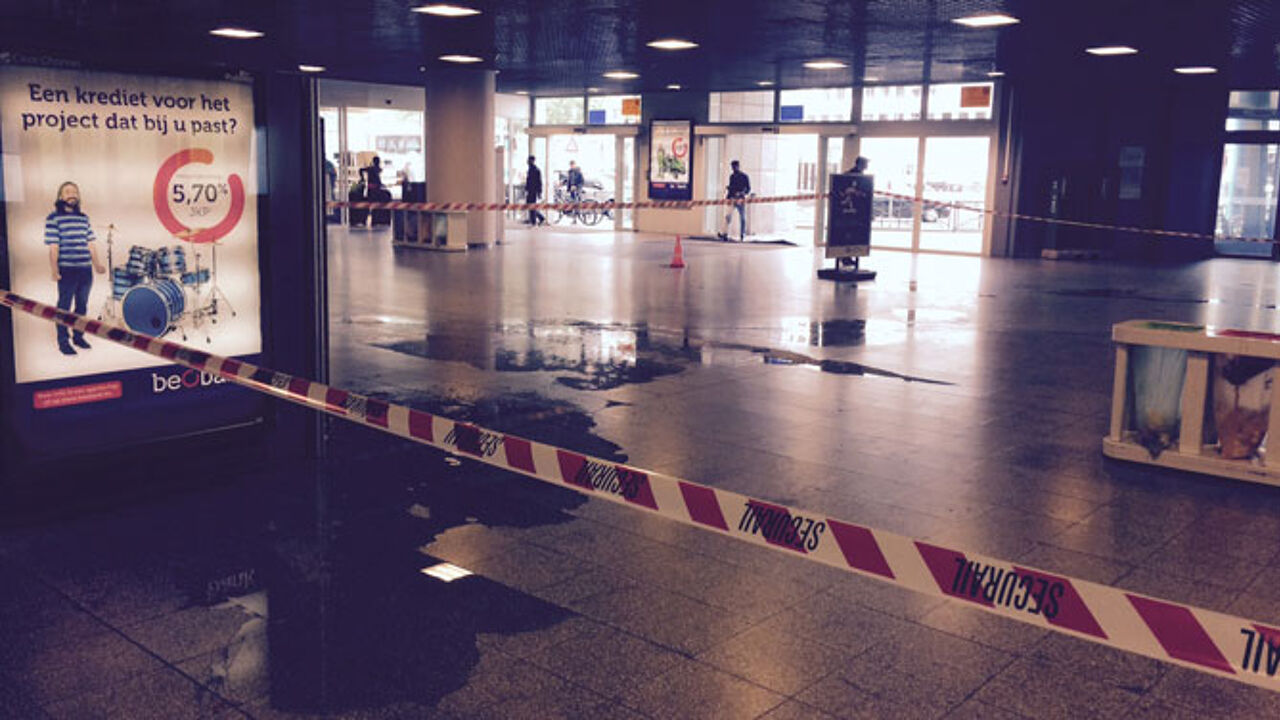 Fortunately the leak didn't have any impact on rail travel and passengers were able to continue their journeys without a care.