Bruges Triennial: Japanese boardwalk provides the answers!
Just outside the Bruges city centre you can find a boardwalk created by the Japanese architecture company Bow-Wow. Canal Swimmer's Club is one of 14 contemporary works of art you will encounter across Bruges that form part of the Bruges Triennial.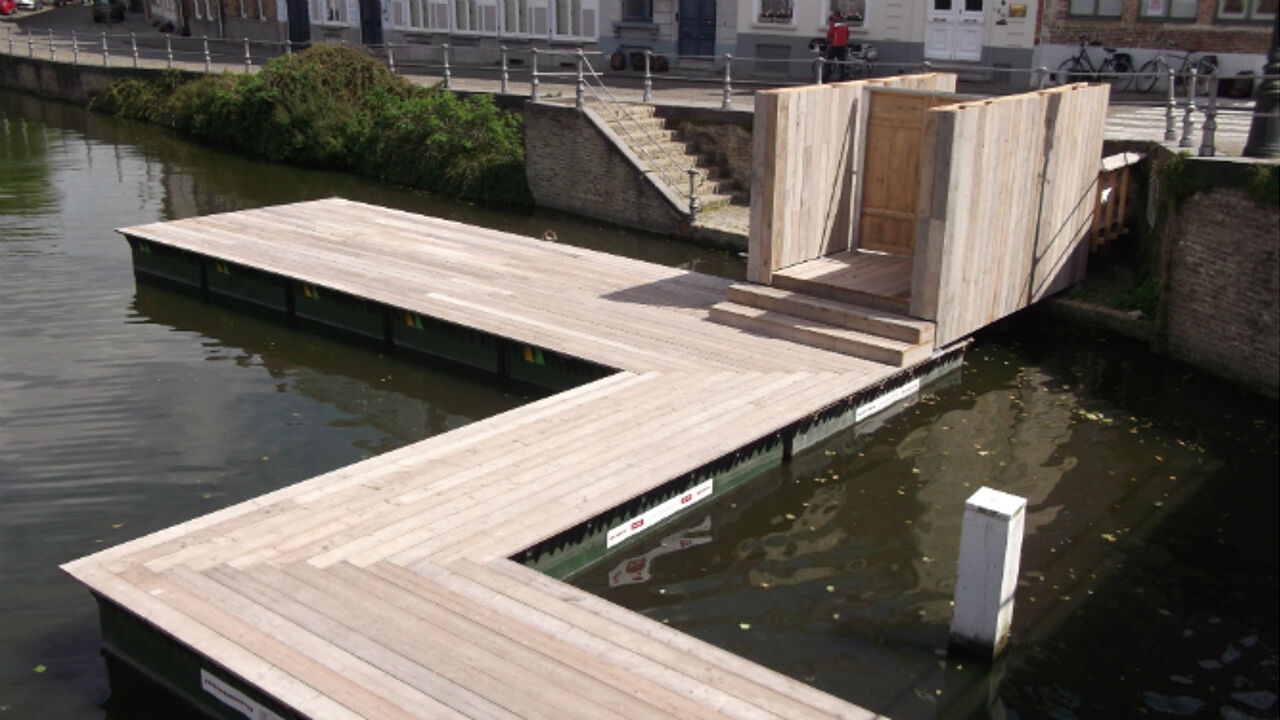 Michel Dewilde is one of the curators of the Bruges Triennial: "Over a dozen international artists and collectives were asked to consider how Bruges would deal with the fact that all five million tourists visiting the city each and every year would stay. Across the globe more and more people are going to live in cities, but for a city like Bruges that is largely protected this poses special challenges."
Japanese architects are all too familiar with the problems posed in cities with limited living space. Curator Michel Dewilde: "They came up with a novel solution: a boardwalk that you can visit at the confluence of the Spinola and Saint Anna canals. It's a kind of floating lounge: a pleasant place for locals and visitors to relax, take a dip in the water or even attend a lecture or put on your own event. All this is now possible after the canals were cleaned up."
The Canal Swimmer's Club installation was designed in Tokyo where a model was created, but all the parts were made in Belgium and assembled here.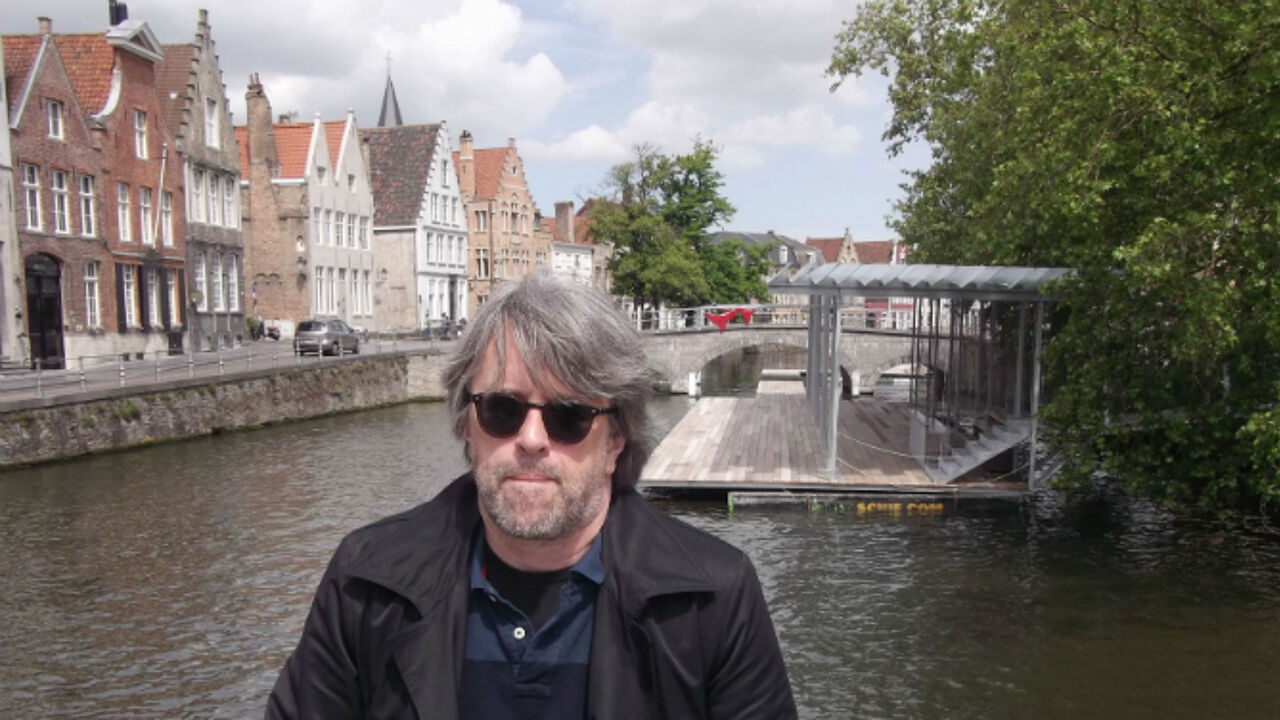 The Bow-Wow boardwalk also provides a special treat and allows you to admire medieval art from a vantage point that did not exist before.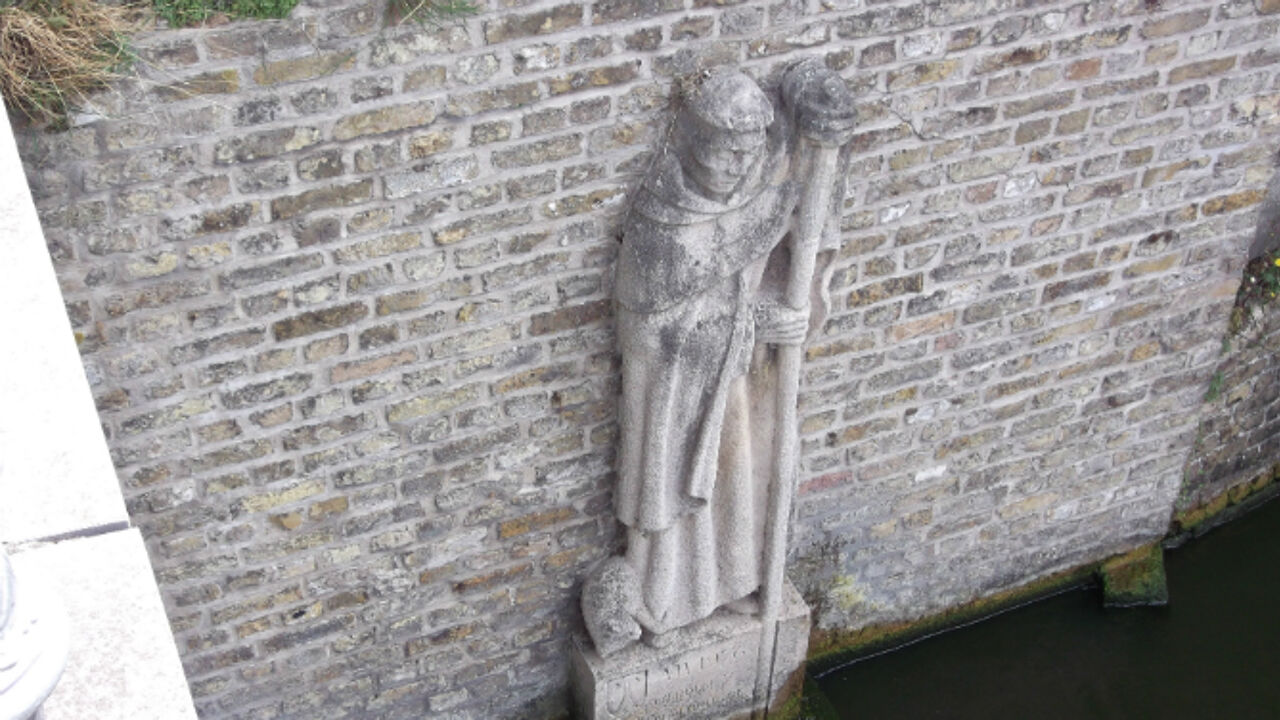 The installation is open Tuesday through Sunday from 9:30 AM until 10 PM. On Saturdays and Sundays in July and August there is supervised swimming from 1 PM until 6 PM.
The Canal Swimmer's Club is only one of 14 works of art that you will find across the city of Bruges as part of the Bruges Triennial. The curators of the art festival asked international artists to consider what would happen if the 5 million tourists that visit the West Flemish capital each and every year were to stay here. Today more and more of the world's population is gathering in the big cities, but in Bruges, as a result of its historical value and protected status, there are major constraints on urban development. The results of the artists' endeavours are on view until 18 October.