Farmers take their protests to the motorways
Angry Belgian farmers are taking their protests to the country's highways and byways today mirroring the protests of their colleagues in France. The first protest actions started in France on Wednesday evening. Today motorways in Flanders are among the targets.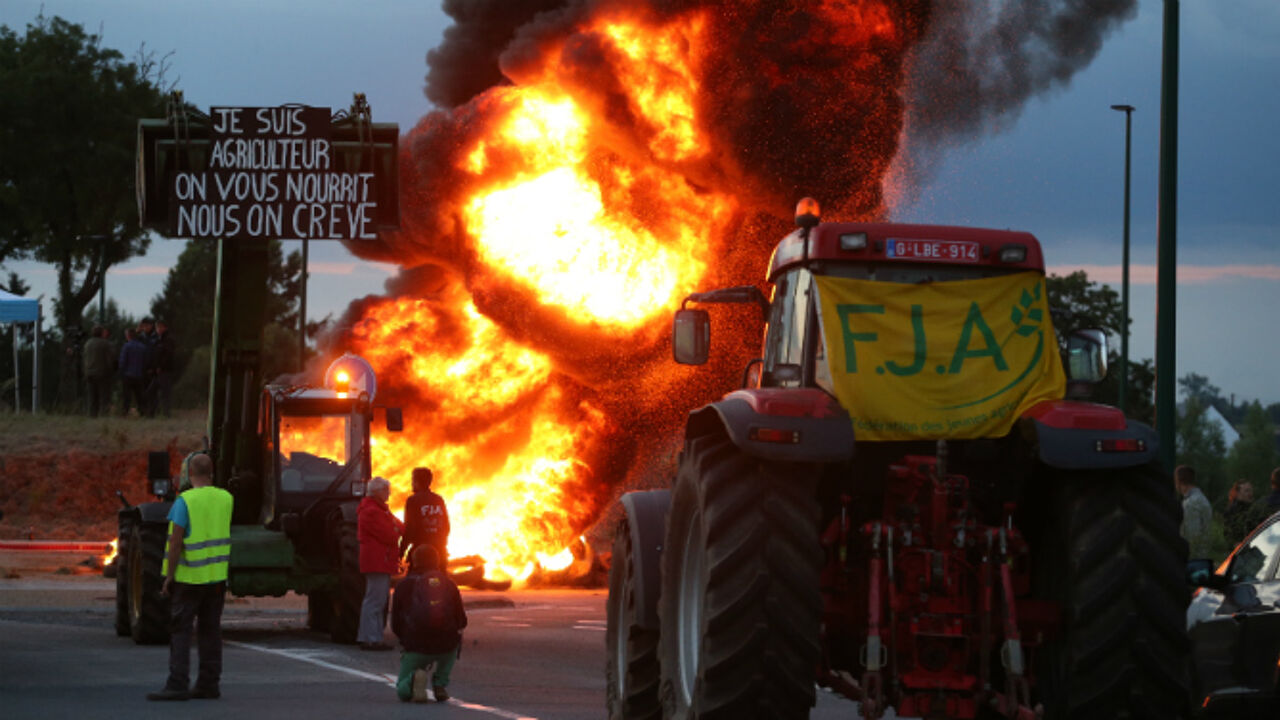 Belgian farmers say that they are not getting a fair price for their produce. The protests have the support of the ABS farmers' organisation, but not of the larger farmers' union, the Boerenbond.
Walloon farmers started to throw up blockades on the motorways last night. Some of the blockades are located on the Flemish side of the border. There were blockades on the E429 motorway Brussels Lille in both directions. Some 100 farmers gathered outside the Colruyt distribution centre in Ollignies.
Protests in Flanders will impact in East Flanders Province where slip roads on the E17 Antwerp Ghent motorway are affected at Sint-Niklaas and at Eke. The slip roads on the E40 Brussels Ostend motorway at Aalst will be hit this afternoon.
In West Flanders be prepared for disruption at the Trench of Death in Diksmuide, at Ieper and Lichtervelde. In Limburg Genk is the place to watch, while in Antwerp Province slip roads on the E19 will be affected at Kontich.
The farmers' organisation says that the protests should not affect traffic once you are on the motorway.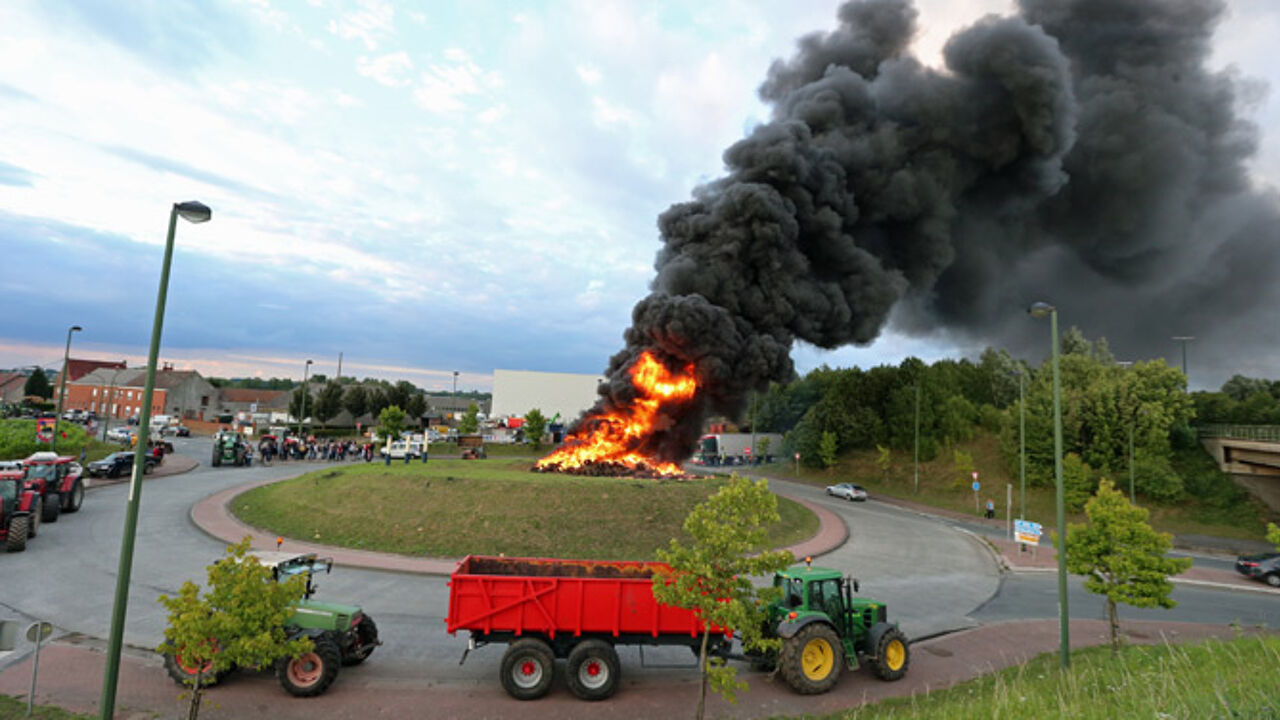 Nicolas Maeterlinck