Belgians triumph at Hickstead
The Belgian show jumping team has won the 7th leg of Nations Cup at Hickstead in the English county of West Sussex. Pieter Devos, Judy-Ann Melchior, Gudrun Patteet and Olivier Phillipaerts beat off stiff from teams from Switzerland and the United States.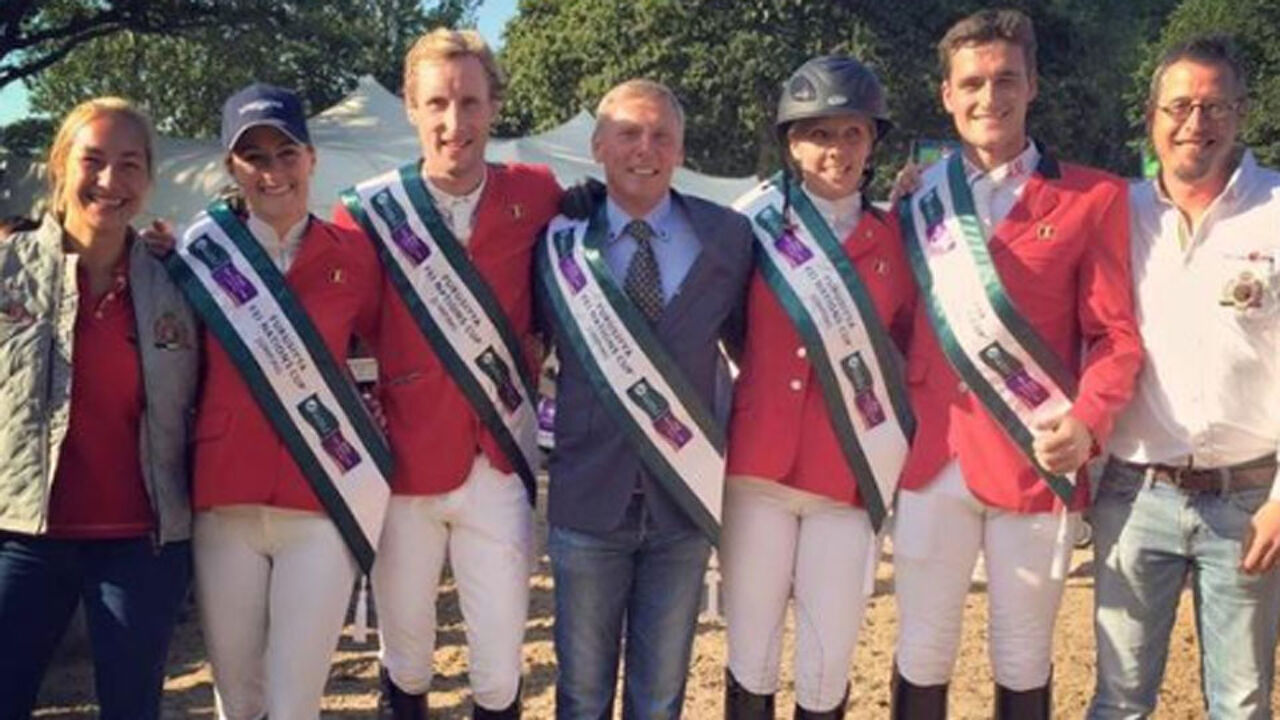 In two rounds Pieter Devos (on Dylano), Judy-Ann Melchior (on As Cold As Ice), Gudrun Patteet (on Pebles) and Olivier Phillipaerts (on Armstrong) collected just four penalty points.
The Swiss and Americans teams did the same, so the leg was decided by a tie-break round. 1.47 seconds quicker than his Swiss rival Janika Sprunger.
In the tie-break the American Beezie Madden amassed 8 penalty points. Meanwhile Pieter Devos (photo) rode a flawless round and was 1 minute 47 quicker than his Swiss rival Janika Sprunger.
The victory is the second in the Nations Cup this year.
The win means that Belgium tops the table overall with 350 points.
However, as each country can only score points in 4 of the 8 Nations Cup rounds, this means that Great Britain can leapfrog over Belgium in next week's Nations Cup leg in Dublin.
Belgium had already qualified for the final of this year's Nations Cup that will be held in Barcelona from 24 September to 27 September.