Two die in motorway smash
A Dutch couple has died in an accident on the E17 motorway in East Flanders. The accident happened near to Sint-Niklaas on Saturday morning. The victims' car was ran into the back of a Polish lorry on the hard shoulder of the motorway. The couple's two children that were on the back seat of the car were seriously injured in the accident.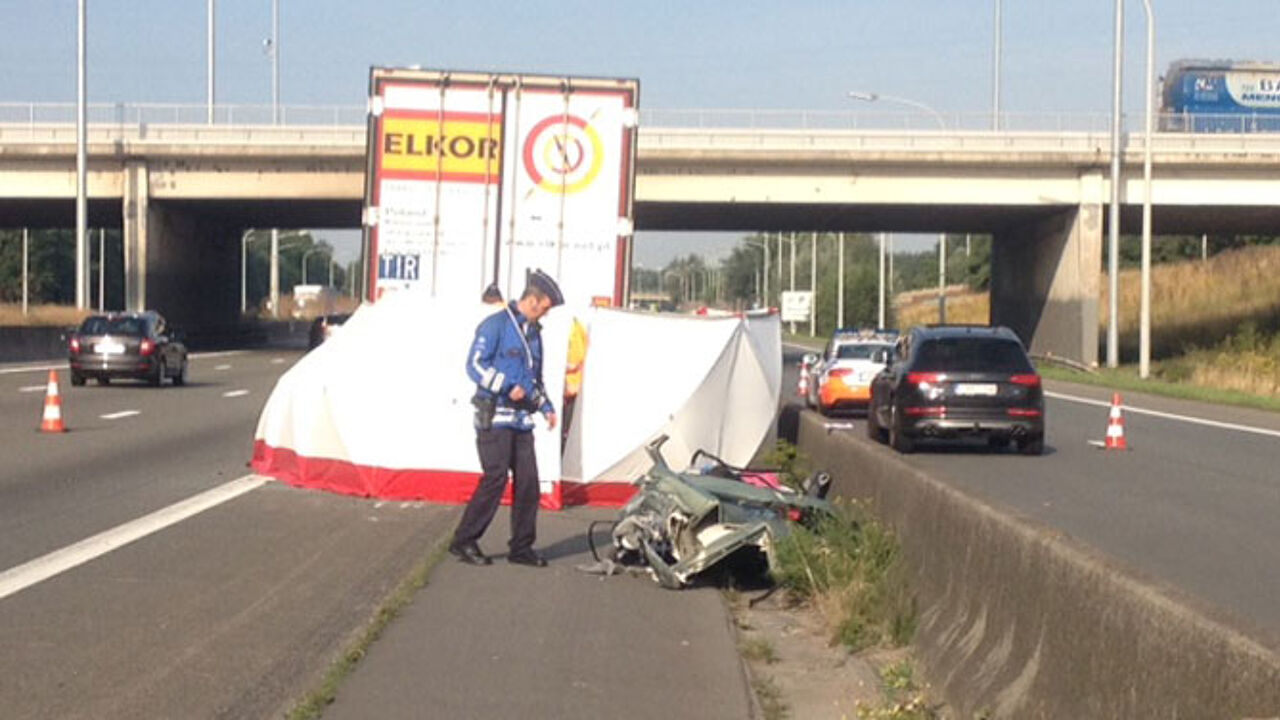 Three other people were injured in two other collisions near to the initial accident. The accident happened at around 5:45am on Saturday morning on the westbound carriageway of the motorway, near to the Sint-Niklaas West junction.
The trucker had parked on the hard shoulder to inspect his vehicle. Just as he was about to leave he felt something hit the back of his trailer. The Dutch family travelling in the car were on their way to their holiday destination.
The two front seat passengers, man and wife, were died at scene. Their two children, girls aged 12 and 5, were rushed to hospital in Sint-Niklaas with serious injuries.
The trucker was reported to be in a state of shock after the accident. An investigation has been launched into the cause of the crash.