Wins for Club Brugge, KV Oostende, Sint-Truiden and Waasland-Beveren
After losing in the Super Cup, the first leg of their Champions League qualifier and the first game of their Belgian First Division campaign, Club Brugge were desperately looking for a win.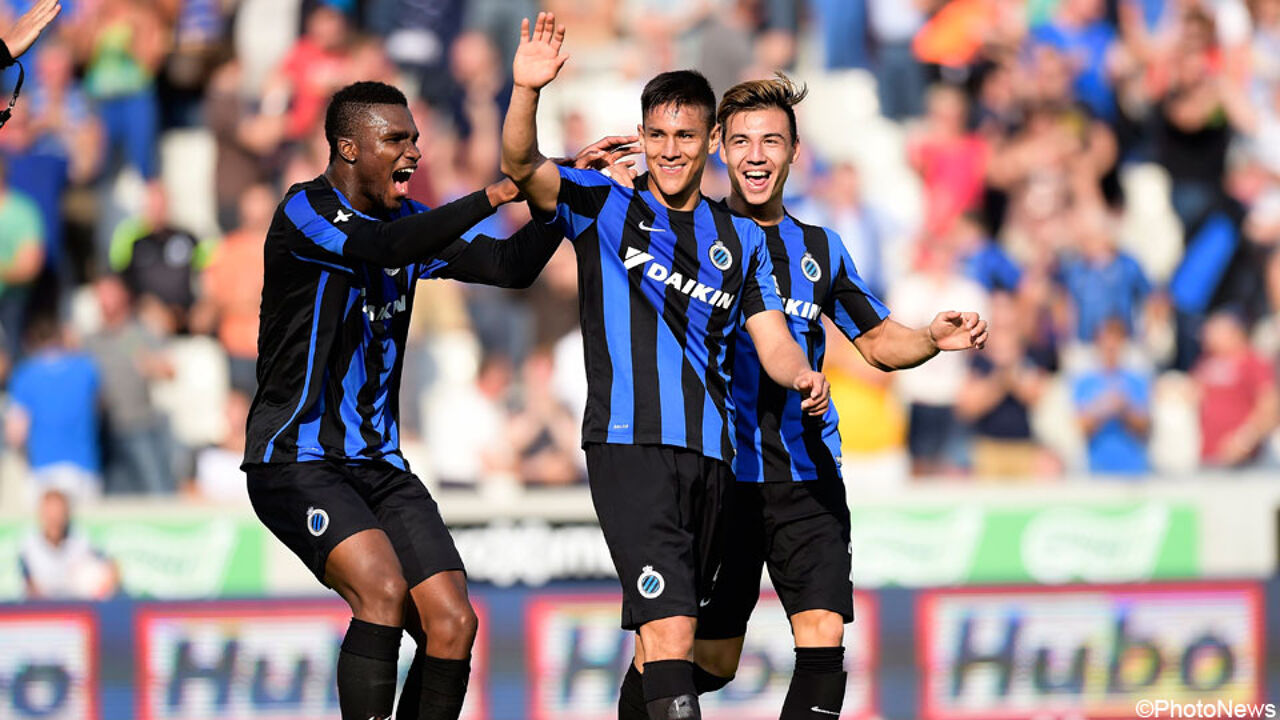 Club Brugge started the match against KV Mechelen at a furious pace. KV Mechelen's Naessens and Volkov both were given yellow cards early on.
Despite really going for it Club failed to create any real chances and they slowed things down a bit after about a quarter of an hour of play. Much of the rest of the half was a sloppy affair with little in the way of chances.
This all changed on the stroke of half time when Club Brugge's Duarte's shot was deflected into goal by the KV Mechelen defender Paulussen.
The second half saw a more relaxed Club Brugge take control. A Dierckx goal was disallowed for off-side. Club Brugge extended their lead through a Diaby penalty (photo) on 55 minutes.
It was pretty much over and out for KV Mechelen when Duarte made it 3-0 on 63 minutes. Substitute Tom De Sutter came close to making it 4-0 to Club, but it was not to be and the match ended 3-0. Club Brugge have 3 points from 2 games. KV Mechelen have 0 points.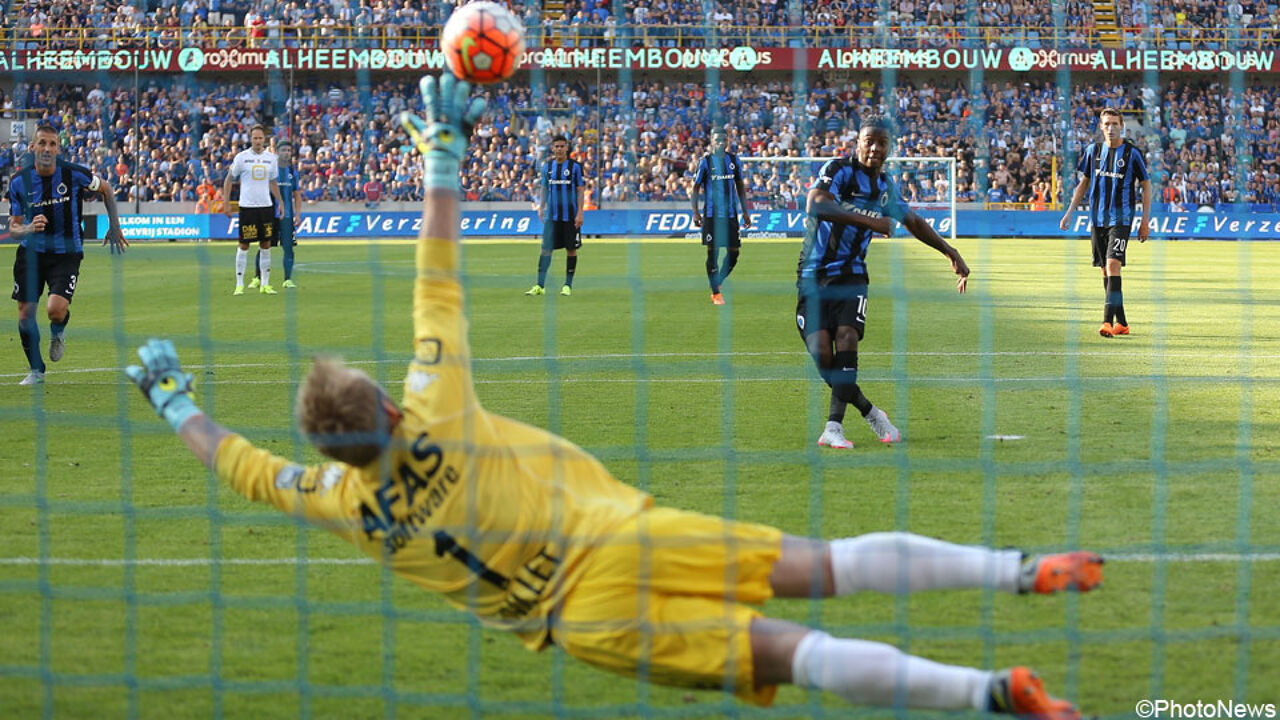 Full points for KVO
KV Oostende made it two wins from two games after a 2-1 home win against Westerlo.
KVO's victory came despite the Coast Boys having wasted a number of good chances in front of goal. KV Oostende took the lead on 24 minutes through Musona.
The West Flemings extended their lead in the second half with the first ever league goal from Jordan Lukaku (photo), the younger brother of Everton's Romelu Lukaku.
The match appeared to be done and dusted until Gounongbe pulled one back for Westerlo. Westerlo went full out for the equalizer and KVO had an excellent chance to extend their lead with a great chance for Akpala.
The match ended 2-1 to KVO that have 6 points from 2 games. Westerlo have 1 point.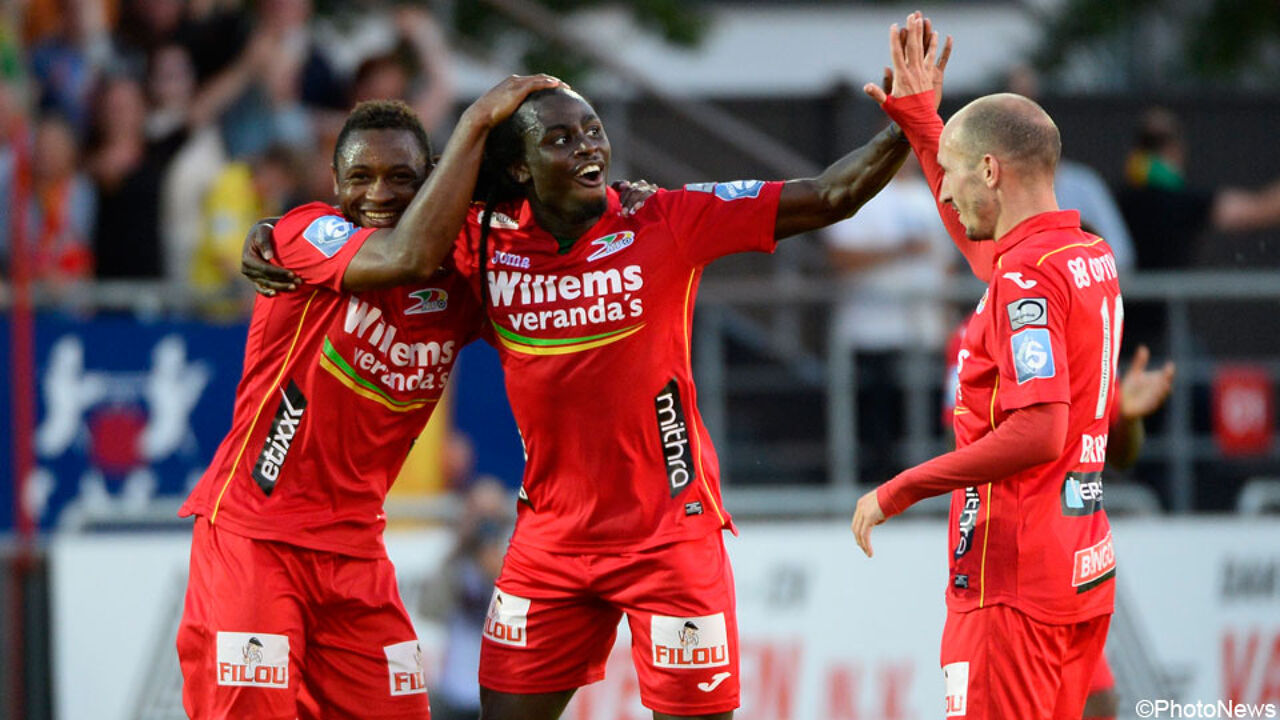 A flying start for newly promoted STVV
After last weekend's shock win again Club Brugge, newly promoted Sint-Truiden have once again shown that they can hack it in the top flight with a 2-0 win way at Mouscron-Péruwelz. Sint-Truiden's goals came on 45 and 77 minutes.
The Canaries went down to ten men after Mamadou Bagayoko was sent off on 72 minutes. Sint-Truiden have 6 points from 2 games. Mouscron-Péruwelz still have no points.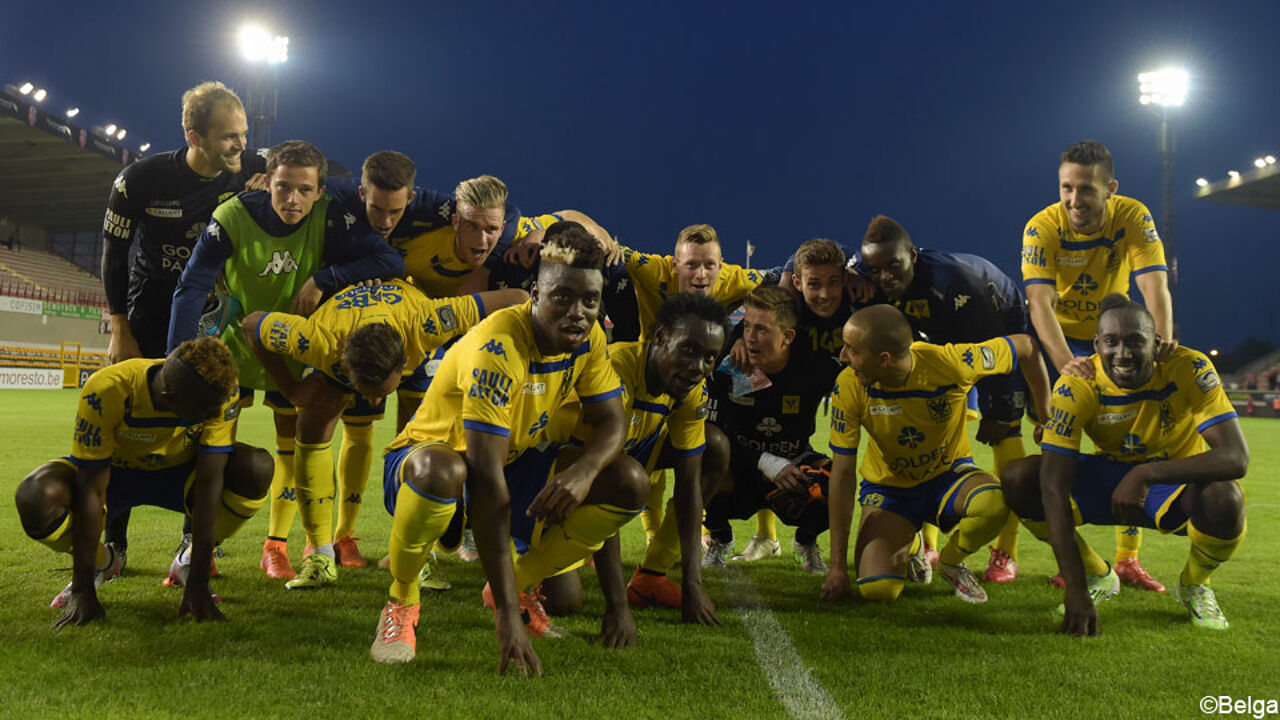 First points of the season for Waasland-Beveren
Waasland-Beveren took all three points from their game against KV Kortrijk. The East Flemings' goals came from Emond just before half time and Gano on 74 minutes.
Rolland's goal for KV Kortrijk on 76 minutes made for and exciting final 15 minutes. Waasland-Beveren and KV Kortrijk both have 3 points from 2 games.