"This is a great source of concern"
Vluchtelingenwerk Vlaanderen, an umbrella organisation representing the interests of refugees, calls it "very worrying" that the Belgian government does not succeed in dealing with asylum applications properly on the spot. The organisation was commenting on the fact that 50 asylum seekers had to be refused on Monday as the waiting room was too crowded.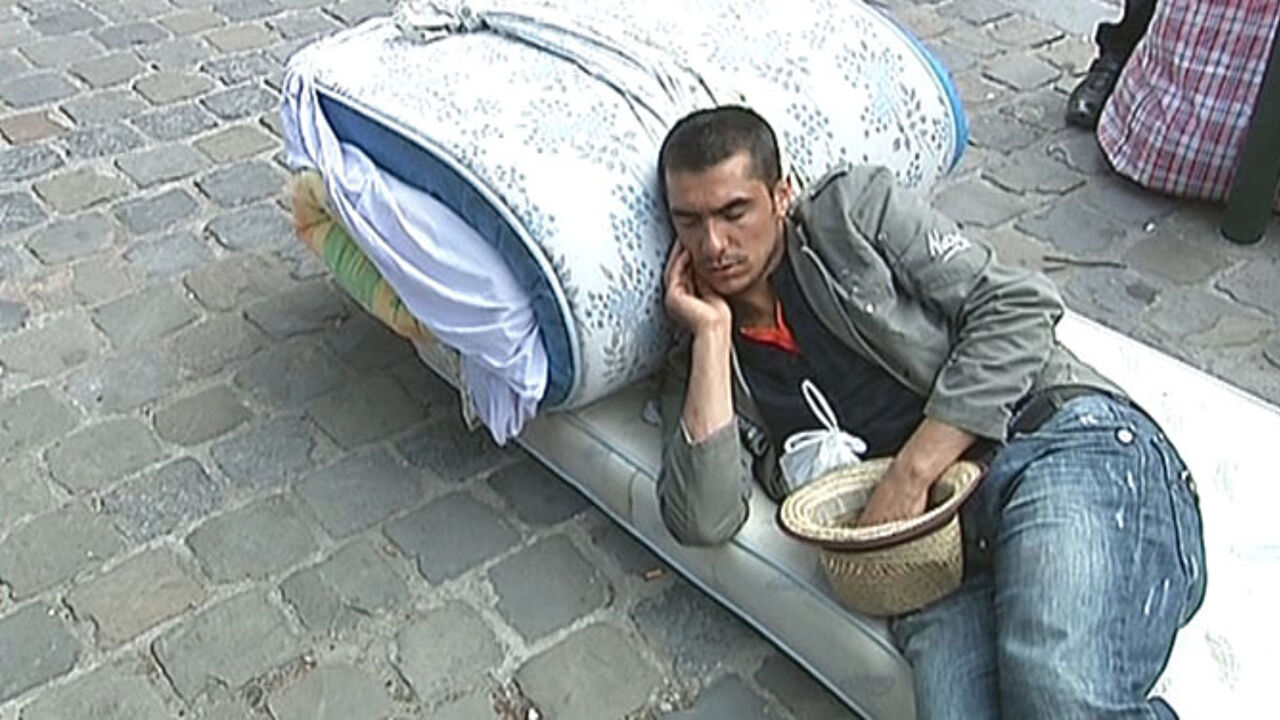 About 50 people had to be sent back to the street without having the chance to file an official application. Some of them found no proper shelter and spent the night in a park. "Asylum seekers should be registered immediately, and their application has to be looked into without delay", says Charlotte Vandycke of Vluchtelingenwerk Vlaanderen. "It's a basic right for them to have their application examined."
The Asylum Secretary Theo Francken seems to be taking the problem seriously, the organisation adds, "but we are still left with the question whether enough is being done to have every application treated immediately."
The government is creating extra places in the short run to accommodate more refugees, to deal with a rising number of applicants. Theo Francken says there is no "asylum crisis" as such. He called the image of refugees camping outside on the streets "a caricature" and says Belgium conducts a humane policy.