Muslims send issue of default to Minister
Almost 50 organisations representing Flemish Muslims have had an issue of default issued to the Flemish Minister responsible for animal welfare Ben Weyts (nationalist). The Muslim groups are demanding that a ban on the unanaesthetised slaughter of animals at temporary abattoirs be lifted before 1 September.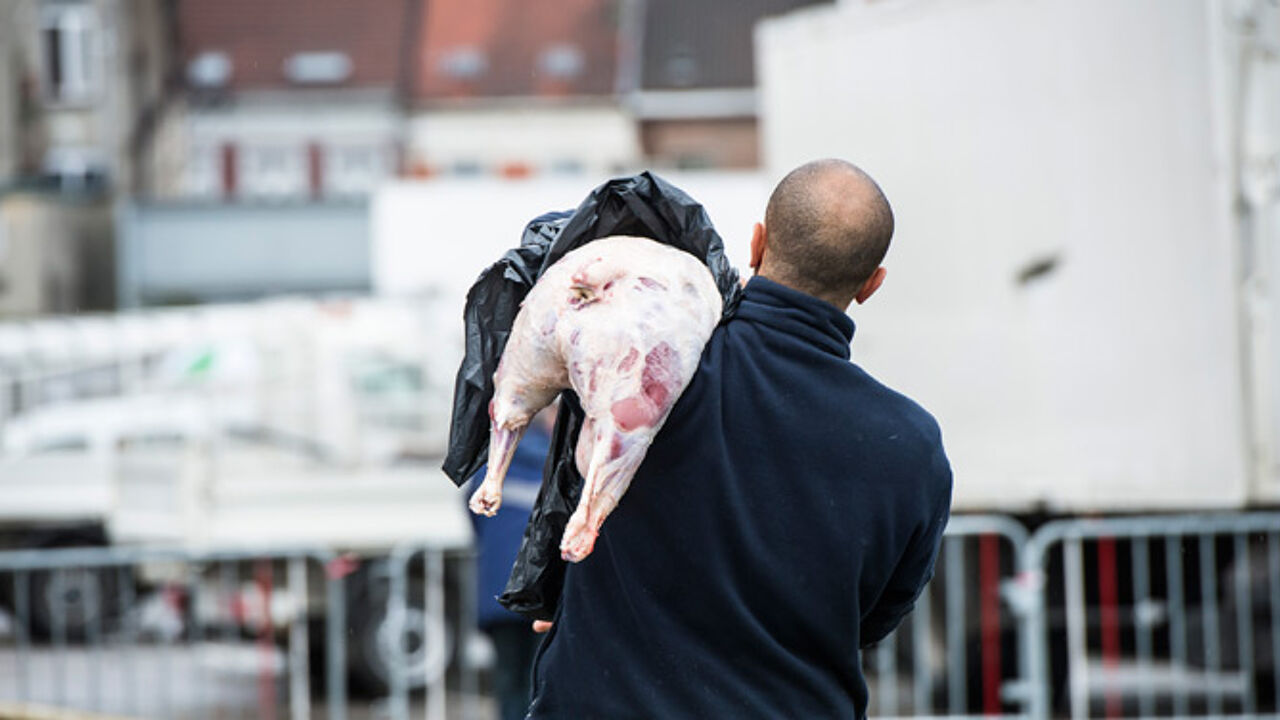 Muslims celebrate Eid al-Adha on 23 September. Many Muslims slaughter a sheep according to the rituals and tradition of their faith and that means unanaesthetised.
On the basis of a European directive, Mr Weyts brought in rules that only allow the ritual unanaesthetised slaughter of animals for food in licenced abattoirs and no longer in temporary slaughter houses.
The Muslim groups fear that the licenced abattoirs will be unable to cope and they will be unable to slaughter their sheep.
"We want to help find a lasting solution"
Speaking on VRT Radio 1's morning news and current affairs programme 'De ochtend', the Hasselt (Limburg) Alderman Habib El Ouakili (socialist) said that "We hope that our letter result in the Minister being prepared to discuss the issue with us. We want to help find a lasting solution".
Mr El Ouakili added that six weeks before Eid al-Adha there is nowhere in Limburg where Muslims can carry out a ritual slaughter. In Flanders as a whole Mr El Ouakili estimates that only around one in four licenced abattoirs are able to provide facilities for ritual slaughters.
 
"Animal welfare should be taken seriously"
Mr Weyts says that he isn't planning to make any changes to the rules he has brought in.
"I said a year in advance that I was going to apply the European rules. I am not going to allow myself to be threatened by damages claims and court cases. We should take animal welfare seriously."
The Muslim group suggest recognising Eid al-Adha as a Flemish Cultural traditional as this would allow it to be exempt from the European animal rights rules. However, the Minister has no plans to do so.