Baggage handlers at Brussels Airport reach accord after short strike
Employees of baggage handlers Aviapartner have reached an accord with the management about new contracts, which wipes out the danger of more strikes. The employees had downed tools at Brussels Airport yesterday. The disruption came after the main road to the airport had been blocked in the morning due to a gas leak.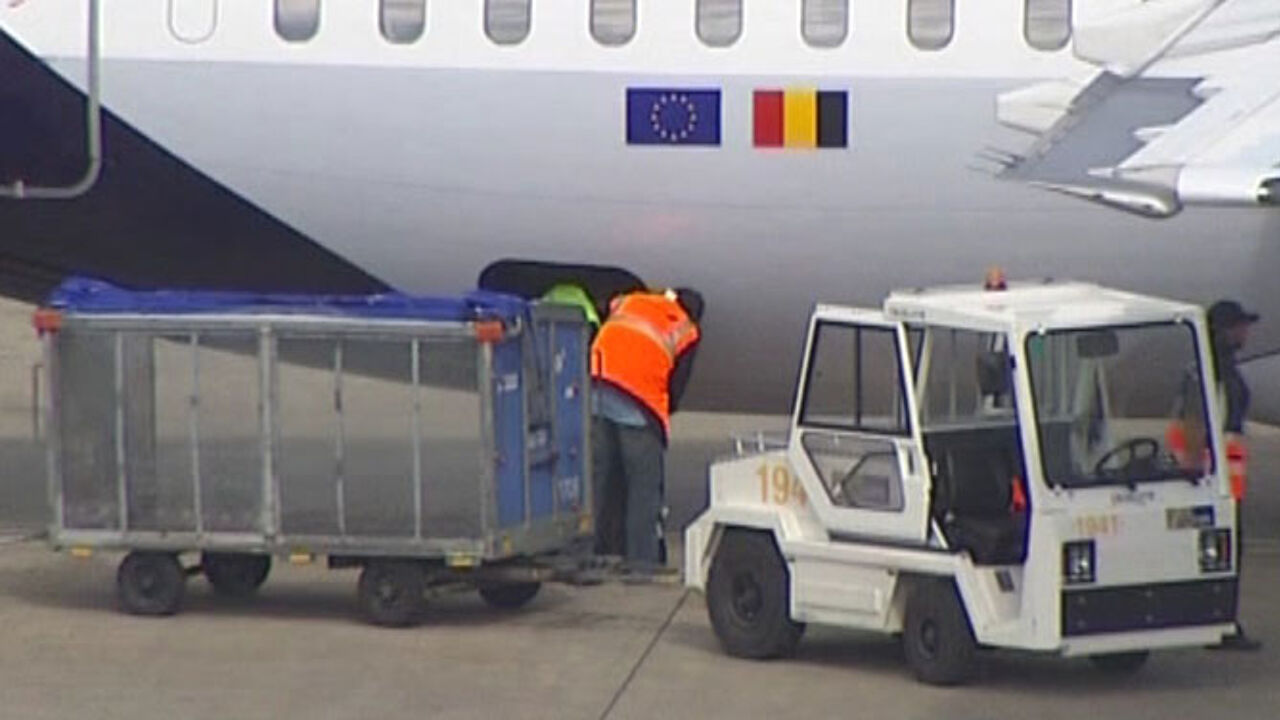 It started yesterday afternoon with a wild-cat strike by staff of baggage handlers Aviapartner. They were complaining about a permanent staff shortage and an old-fashioned working environment.
A long meeting between trades unions representatives and the management resulted in the strike being stopped late yesterday. The talks were continued this morning and had a positive outcome. 25 extra people will be taken on on a temporary basis while others with a temporary contract will see this extended to the end of the year.
Flights delayed
Yesterday's strike had only lasted a couple of hours but caused quite some disruption. Some flights were delayed or left the airport without luggage, while some passengers had to wait for hours before they could leave the aircraft or reclaim their baggage. Various passengers were irritated due to the lack of proper information.
"When we had alighted from the plane, we came to the luggage belt where the only information was 'delayed'. We waited and waited, but nobody could give us detailed information. We eventually left without luggage after 1.5 hours", said one passenger.