Pigeon fanciers not amused after thousands of their birds perish in storm
A pigeon race from Chateauroux (France) has turned into a disaster for quite a number of Belgian pigeon fanciers. Some 27,000 race pigeons were released last weekend, but due to a storm over half of them perished. The owners say the Belgian Pigeon Association (BPA) should never have allowed the race to take place.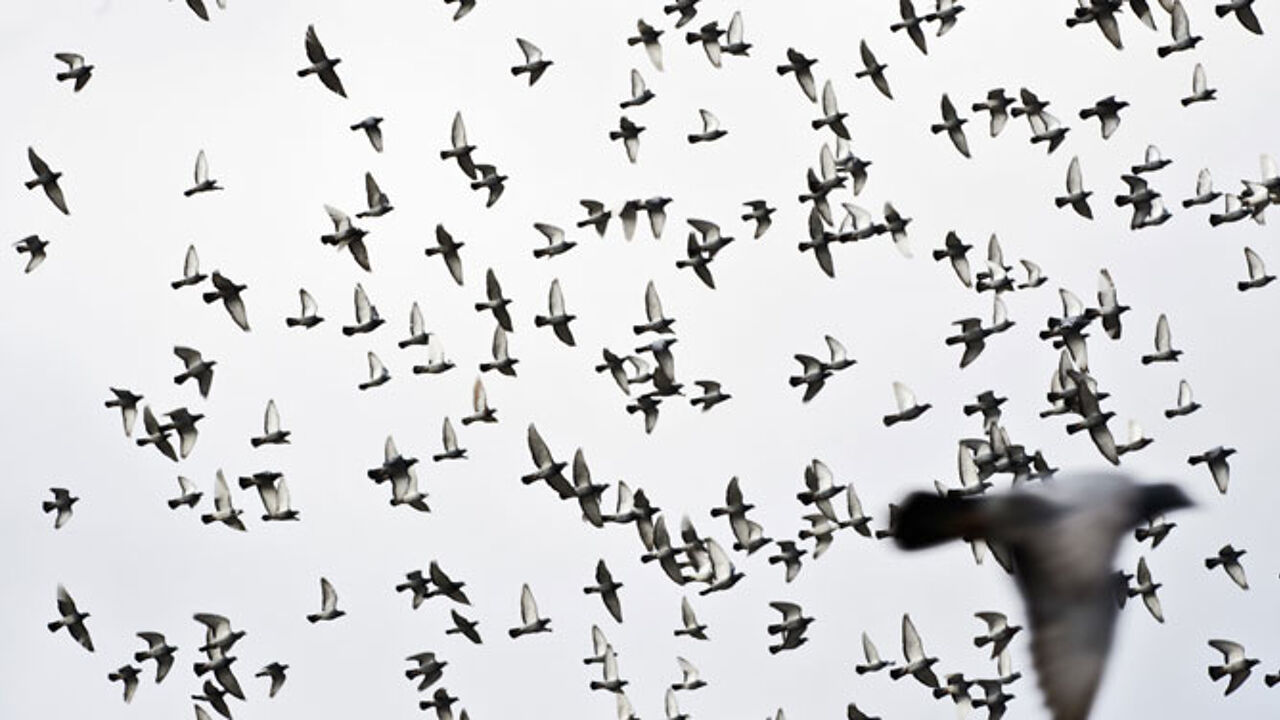 Pigeon fanciers are holding the BPA responsible for what happened as they were the organisers of the race. It should never have taken place, they add. 
It is not clear how many pigeons are lost, as some may still return home after all. Liesbeth Wynen of the Dream Pigeon Company: "The weather conditions at the start were not so bad, but rain clouds were looming over the landscape 5 kilometres further. Pigeons can fly through rain clouds, if they have had the time to orientate. If they are confronted with heavy clouds early in the race, they get lost", she told Het Belang van Limburg.
Thousands of pigeons did not arrive on the expected time. "There were many young pigeons taking part to gain experience. I'm afraid there is no hope left for most of them."
Dirk Schreel of the BPA is partly responsible and feels guilty. "I'm disappointed, because I lost pigeons myself, and my son too. I adore pigeons and feel partly responsible. I asked the BPA chairman how we can deal with challenges like this in the future." Schreel is still looking for weather specialists who want to work for the BPA. 
Pigeon racing is a hobby for many in Belgium. Belgian pigeon owners have built a strong reputation worldwide.