Children injured in puddle containing acids
Two children sustained severe burns when they cycled through a puddle containing toxic waste in the woods in Zutendaal (Limburg province). The waste probably comes from a lab where synthetic drugs are being manufactured. Two other children and an adult sustained small injuries.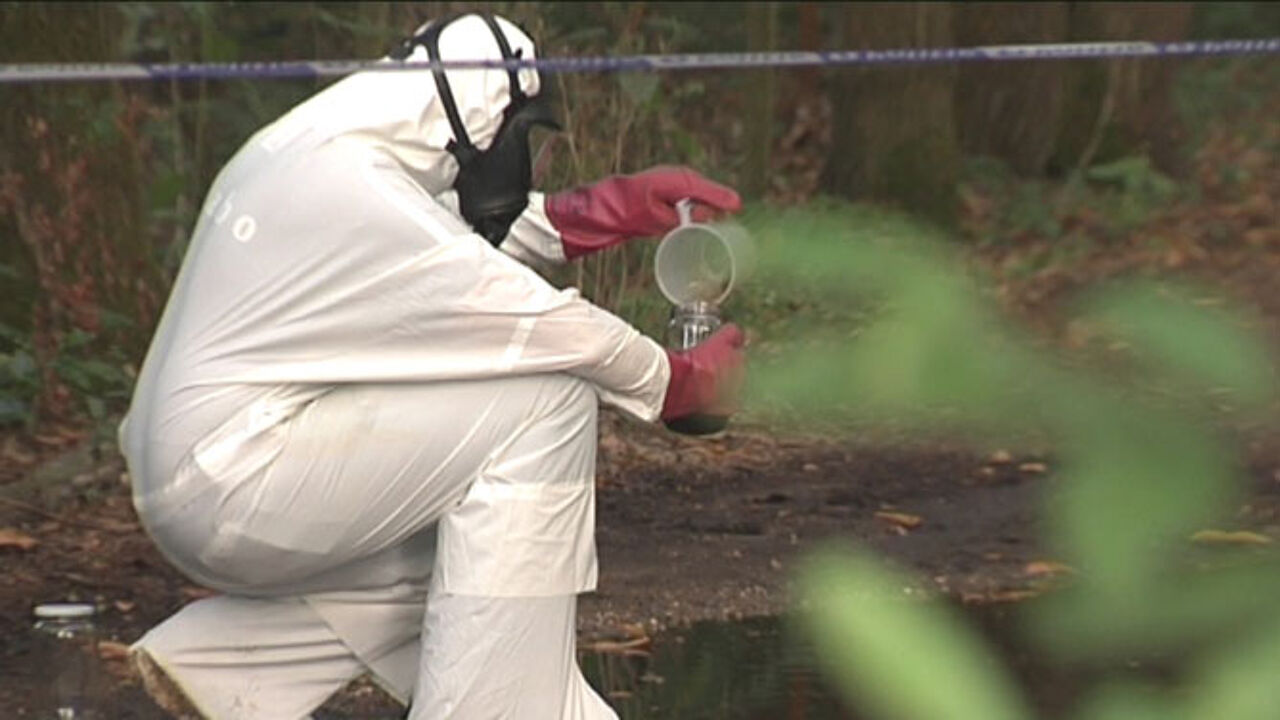 It is not clear who dumped the toxic waste. Zutendaal boasts a lot of forested areas and the accident happened in the middle of the woodlands where you wouldn't immediately expect this kind of pollution. The victims were staying at a nearby campsite. Two children suffered 2nd- and 3rd-grade burns, the other 3 victims had less serious injuries.
The water was polluted with a strong chemical substance which caused injuries on the children's legs. The Civil Protection came to the site to clear things up. A second puddle containing the same dangerous chemicals was found in the area.
There are strong indications that the chemicals come from a drugs lab. An investigation is going on to track down the polluters.