The bee-eater is back in Belgium!
A brooding nest belonging to bee-eaters was discovered at a construction site in Harelbeke (West Flanders). This was reported by the environmental agency Natuurpunt. The last report of bee-eaters in Belgium was 10 years ago. Bee-eaters living on the European continent have their habitat in southern Europe or near Asia. They are extremely rare in Belgium.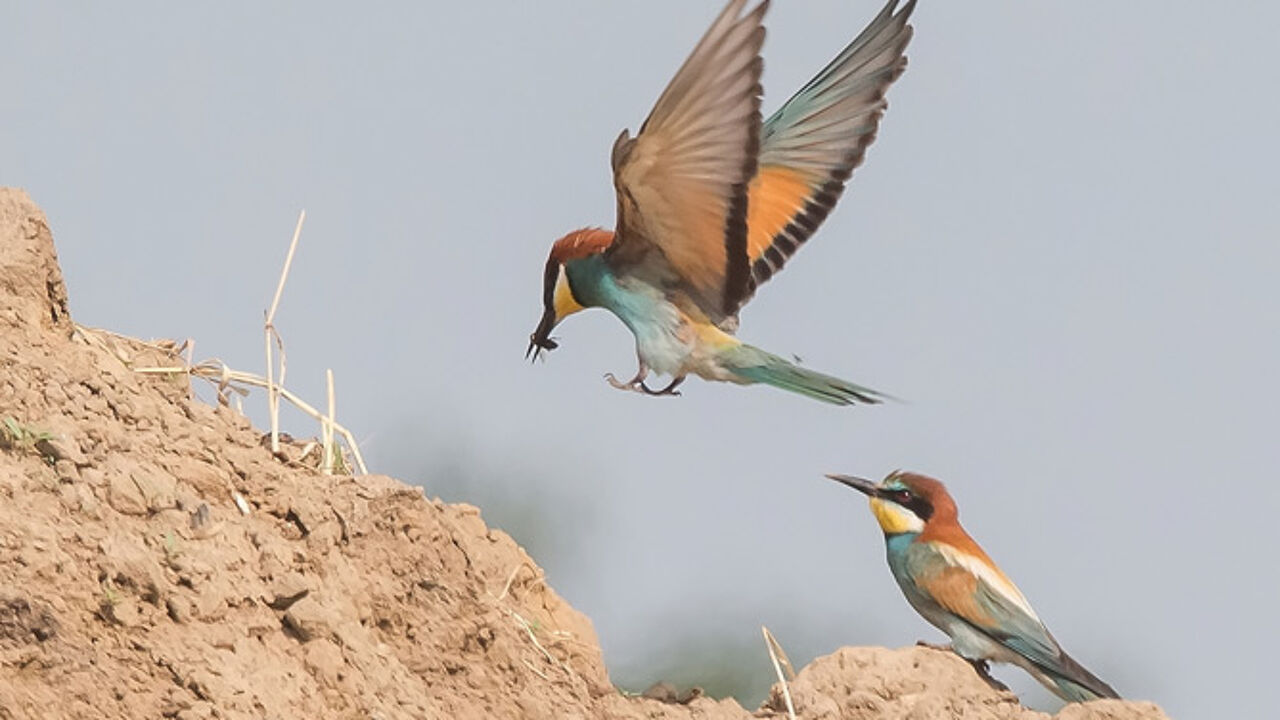 Natuurpunt says it was a volunteer that discovered the breeding hole in June, after some bee-eaters had been spotted in the south of West Flanders. The last case of a brooding couple of bee-eaters in Belgium was in Oostakker (Ghent) in 2005.
As many as 5 birds were seen, but one couple lingered in the area and was working on a nest. "The couple must have started brooding around 30 June. The 3 others birds left the area. It is assumed that the female usually lays 6 eggs, after which the brooding starts. The couple can now be seen bringing in food for at least one chick."
Natuurpunt informed the developers of the building site straight away in June. It was agreed to leave the nest in peace at least until 20 August. Natuurpunt expects the bee-eaters to migrate to the south again around that time.