East of region hardest hit by Thursday's storm
The East of our region was hardest hit by Thursday evening's storm with Flemish Brabant, Limburg and Antwerp province bearing the brunt of the downpour. The storm entered Belgium via Hainaut province where (amongst other places) there was storm damage at the Pairi Daiza animal park. There was heavy rainfall coupled with strong gusts of wind. Fire Departments in Flemish Brabant, Limburg and Antwerp province had a busy evening dealing with flooding, uprooted trees and the results of lightning damage.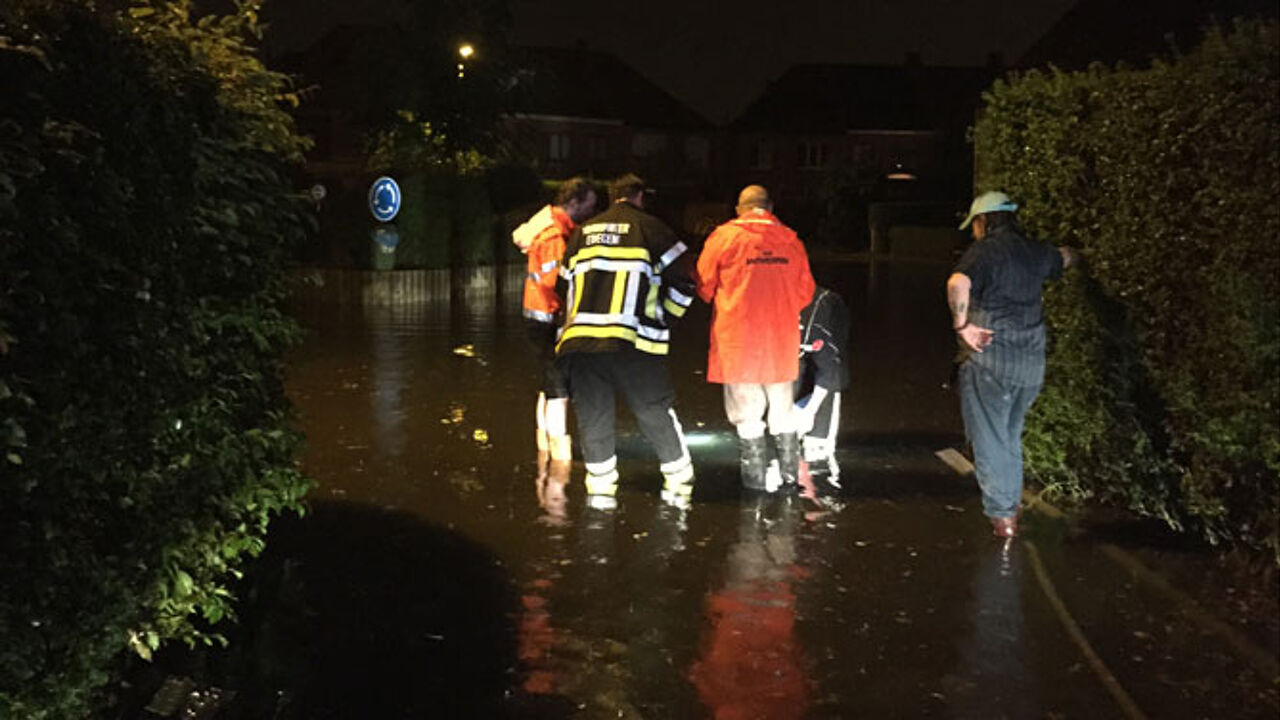 Elsewhere in the region there was localised flooding in Menen, Ieper, Kortrijk and Roeselare (West Flanders). Also in West Flanders a train was struck by lightning in Kortemark.
The damage was fairly limited in East Flanders with damage from lightning in Gavere, Nazareth and De Pinte, flooding on the N8 trunk road in Lierde and a fallen tree destroying a conservatory in Lierde.
Match abandoned and music festival cancelled
In Antwerp Province, the Second Division match between Lierse SK and Cercle Brugge had to be abandoned due to the intensity of the storm. 
In Mechelen the Parkpop Festival was cancelled due to heavy rain and high winds. There was localised flooding and the City of Antwerp and Mortsel.
Flights diverted from Zaventem
In Flemish Brabant there was localised flooding in Vilvoorde and lightning damage in Rummen, Scherpenheuvel-Zichem and Aarschot.
Meanwhile, the storm mean that the loading and unloading of planes at Zaventem Airport had to be stopped for a time. A number of flights were also diverted to Charleroi, Ostend, Schiphol and Düsseldorf airports.
Lightning and uprooted trees
In Limburg province dozens of cars were damaged by uprooted trees on the square in front of Sint-Truiden railway station.
There was flooding in Halen, Herk-de-stad, Lummen and Beringen. The roof of a house caught fire after it was struck by lightning in Diepenbeek.