Are Bruges ready for Manchester United?
Club Bruges opened the 4th day of play on Friday evening, with a win over West-Flemish neighbours KV Kortrijk. Bruges could not convince and escaped a draw, as Tuur Dierckx made it 2-1 three minutes into extra time. Bruges meet Manchester United next Tuesday in the first of two play-off matches for the Champions League group phase.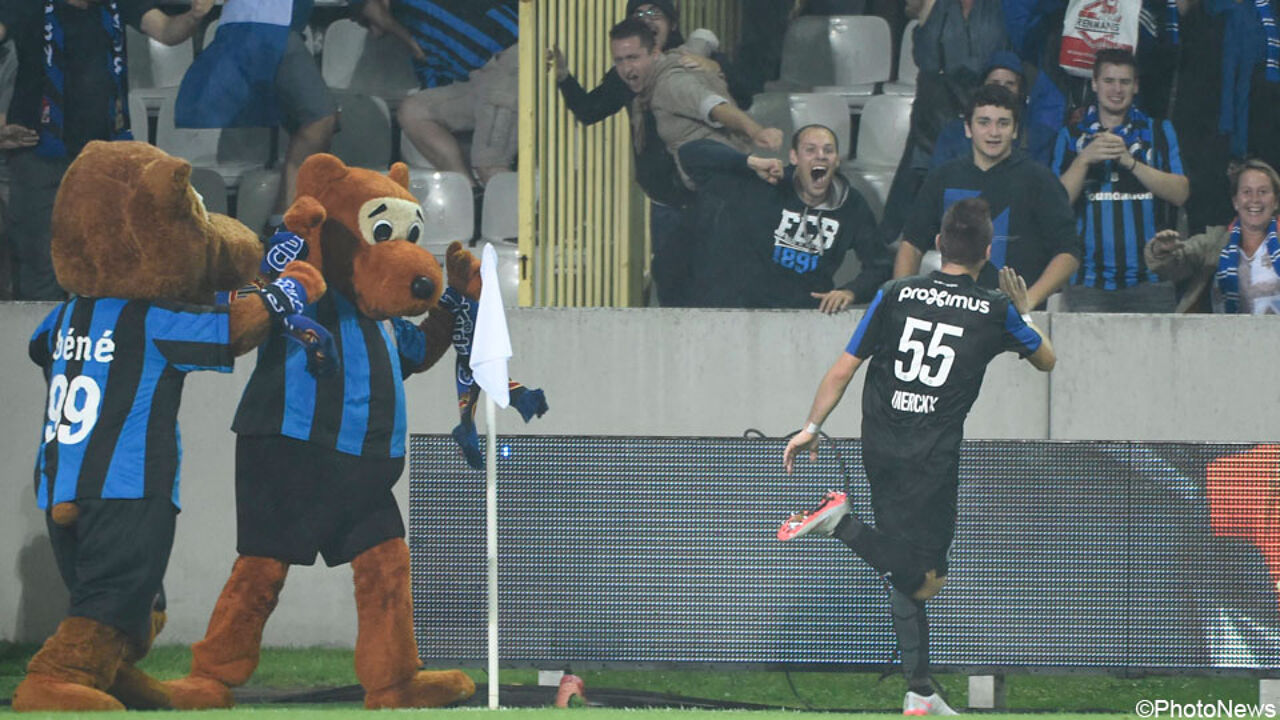 Bruges climbed ahead after the break when Dutch midfielder Ruud Vormer beat Kortrijk goalkeeper Darren Keet with a well-placed header in the rebound. Bruges failed to convince but seemed to have the match under control. This was until stoppage time, when the Greek giant Thanasis Papazoglou equalised. It looked as if Bruges would lose two precious points at home, but then youngster Tuur Dierckx had his moment, cashing in on an assist by Ruud Vormer 3 minutes into stoppage time (2-1, photo).
Bruges coach Michel Preud'homme admitted his team "didn't play well tonight. Our play was too slow and we missed creativity as some attacking players were missing. But we did deserve to win." One thing is for sure: Bruges will have to do better at Old Trafford next Tuesday if they want to have a chance.