House fire in Blankenberge started deliberately?
One house has been destroyed by fire in the West Flemish coastal resort of Blankenberge. A neighbouring house was also badly damaged in the blaze that broke out at around 9am on Sunday morning. Neighbours from the opposite side of the street contacted the fire service after they saw flames shooting out of the roof and the ground floor of the house.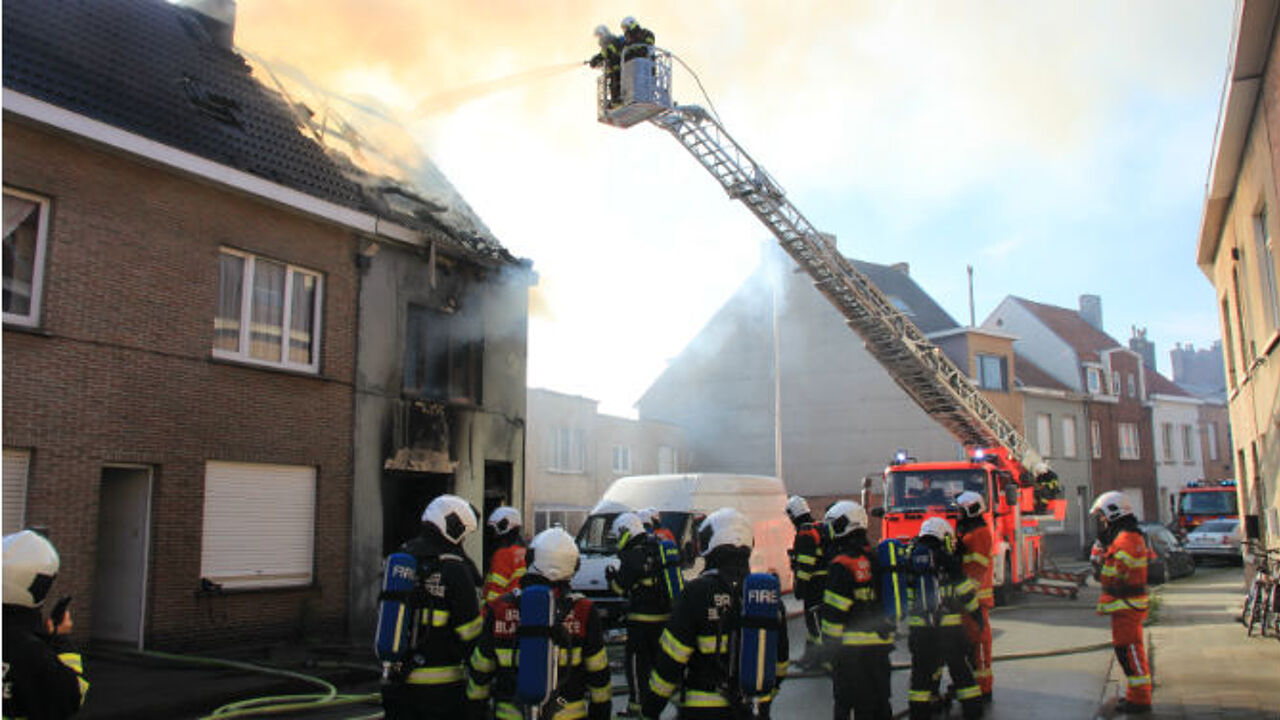 Fire fighters from Blankenberge and De Haan/Wenduine went to tackle the blaze.
The flames were soon under control. However, is took the fire-fighter around an hour to dampen the down fire. The terrace house where the fire started has been completely destroyed.
The neighbouring house suffered fire-damage to its attic and has been declared temporarily uninhabitable. The house also sustained considerable smoke damage.
No one was in the house that was destroyed by the fire. The owner of the neighbouring house that was damaged by the fire was able to escape without injury. The cause of the fire is still a mystery.
Resident of house detained
The 27-year-old man that lives in the house has been detained and is being questioned by the police. It is likely that he will has to appear before an examining magistrate on Sunday evening.
It is suspected that the man started the fire that destroyed his home deliberately. The judicial authorities have enlisted the services of a fire expert to investigate the cause of the fire.