KV Oostende see off Anderlecht
In Sunday afternoon's top of the table clash, KV Oostende enjoyed a 3-1 home win against Sporting Anderlecht. All four goals in the game came from KVO players with an Antonio Milic's own goal being Anderlecht's only goal of the afternoon. There was a lot at stake in the game between KV Oostende and Sporting Anderlecht. The winner would (for a few hours at least) stand alone at the top of the Belgian First Division.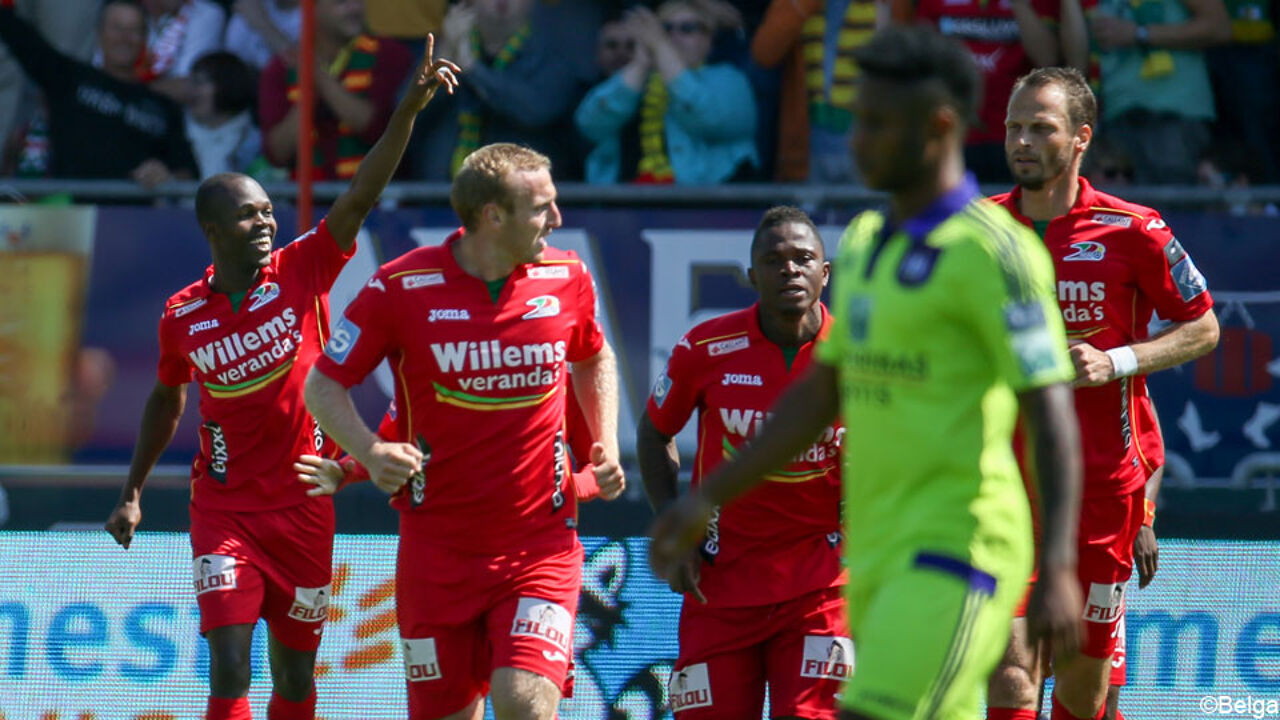 KVO got off to a flying start, with Knowledge Musona scoring after just three minutes of play. Anderlecht played the more refined football, but it was KVO that created the chances. Musona came close to making it 2-0 on 28 minutes.
Two minutes later it was only good work from the Anderlecht keeper Proto that Musona at bay. It was Musona again that hit the bar 5 minutes from half time. The half ended 1-0 in KV Oostende.
The second half saw Anderlecht equalize after a blunder in the KVO defence saw Antonio Milic put the ball past his own keeper.
The match seem to be turning Anderlecht's way after around 10 minutes of the second half. Gillet had an excellent chance to put Anderlecht ahead.
However, it was Oostende that scored after an excellent attack. Cyriac did the honours making it 2-1. Anderlecht brought in Okaka for Sylla and Dendoncker for Thielemans, but it was to avail.
The Anderlecht Coach Besnik Hasi made a further substitution 10 minutes from time bringing in Leya Iseka for Ezekiel.
KVO were awarded a penalty Kara's foul on Akpala. Musona scored from the spot making it 3-1 to KVO. The result sees KV Oostende finish the weekend with 10 points from 4 games. Anderlecht has 7 points.