Dead fish in West Flemish canal
The Ieper and Lo-Reninge fire services (both West Flanders) spent much of Sunday evening removing tens of kilos of dead fish from the Ieper to Boezingen Canal at Boezingen Lock. On Sunday we reported the hundreds of dead fish had been removed from a canal in the West Flemish town of Roeselare.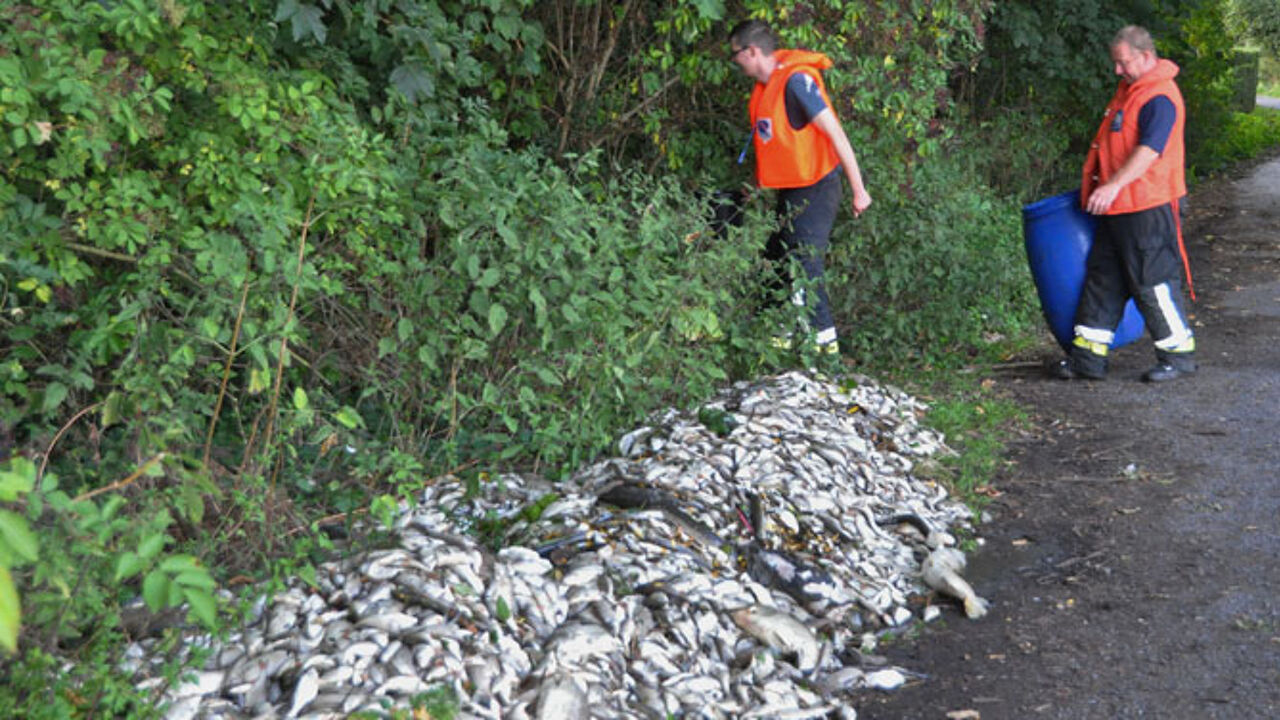 The fire-fighters used boats and fishing boat nets to bring the dead fish up from the reed beds to the surface of the canal.

Large eels, pike, carp, and bream were among the fish that died in the canal. They perished as a result of the pollution that entered rivers and canals in West Flanders after Thursday evening's heavy rain.

In the earlier incident in Roeselare the fire service and the Civil Protection Agency removed dead fish from the canal and the quayside.