Football fans in Sint-Truiden can now buy players themselves
Fans of the Limburg football club Sint-Truiden will be able to join crowdfunding projects that should enable their club to offer young players a contract. If the player is sold at a higher price later on, investors will benefit. "It's a mix between investing in a player's talent and investing your cash", says General Manager of Sint-Truiden Philippe Bormans.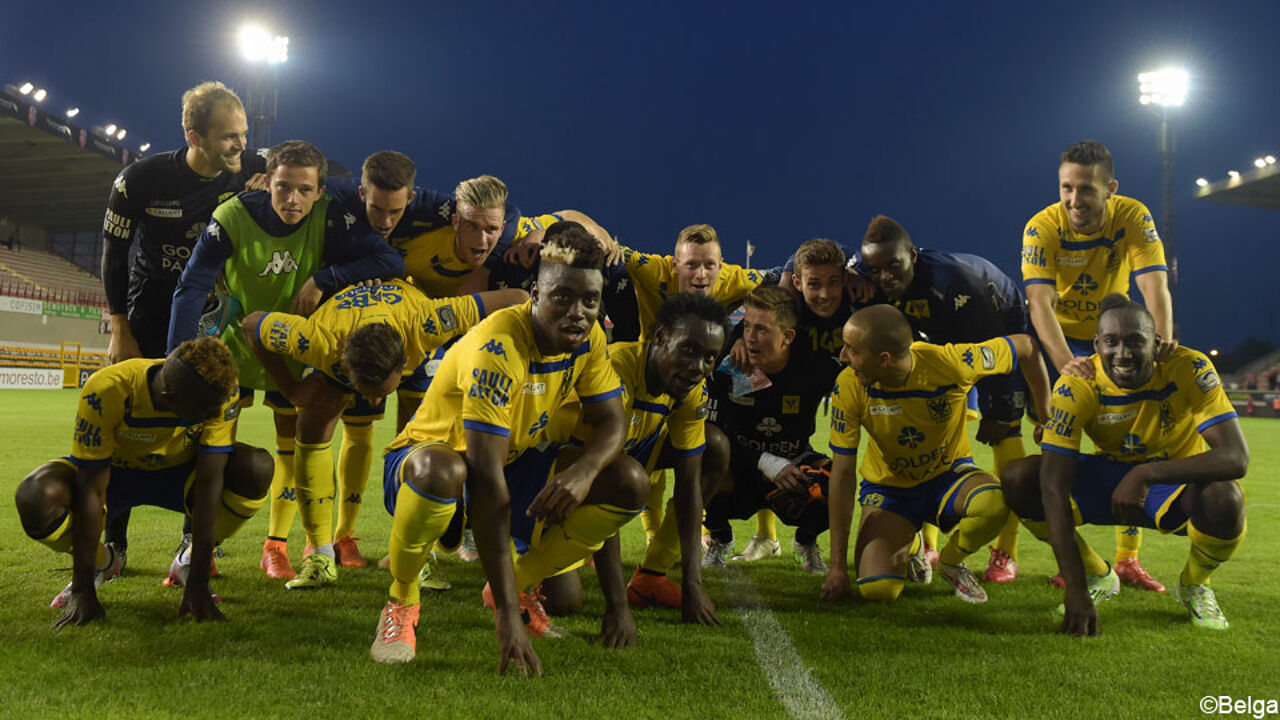 Sint-Truiden promoted back to the top flight last spring.
Sint-Truiden, a Limburg club with a long tradition that recently promoted back to the top flight, announced a cooperation with kickrs.net. This is a German-Swiss company specialised in discovering young talented players that offers these talents to various clubs. 
Sint-Truiden fans can now join a crowdfunding project to collect money to get players to Stayen, as the club's grounds are called. The 18-year-old Greek striker Panagiotis Kynigopoulos will be the first test case. If enough cash is being raised, he will be offered a contract with the Canaries (as the club playing yellow shirts is dubbed). Kynigopoulos has already been tested at the club.
Stock market
The system can be compared to the stock market. People can invest money and can win or lose. But while crowdfunding is usually about investing in projects, this is about people. It's new and it's legal, and allows fans to help their club directly to achieve more successes.
"All fans can participate as from 20 euros and with a maximum of 1,000 euros. The cash has to go to the training of the players. When a player is being sold, the cash will be distributed among the investors", explains Philippe Bormans (photo). "Call it a combination between investing in a player and investing your money via a financial vehicle."
"If it turns out well, you can make very nice profits. It has been shown several times that the Belgian market is a very interesting one. The aim of the whole project is, of course, that profits are being made."