No miracle for Bruges at Old Trafford despite an early surprise
Manchester United's new signing Memphis Depay struck two fine goals and made a third as they took a step towards a return to the Champions League group stage with a 3-1 victory over the Belgian vice-champions Club Brugge. It was a Belgian, Marouane Fellaini, who added an important third one for United in stoppage time. His late goal sparked deep disappointment among the Bruges players.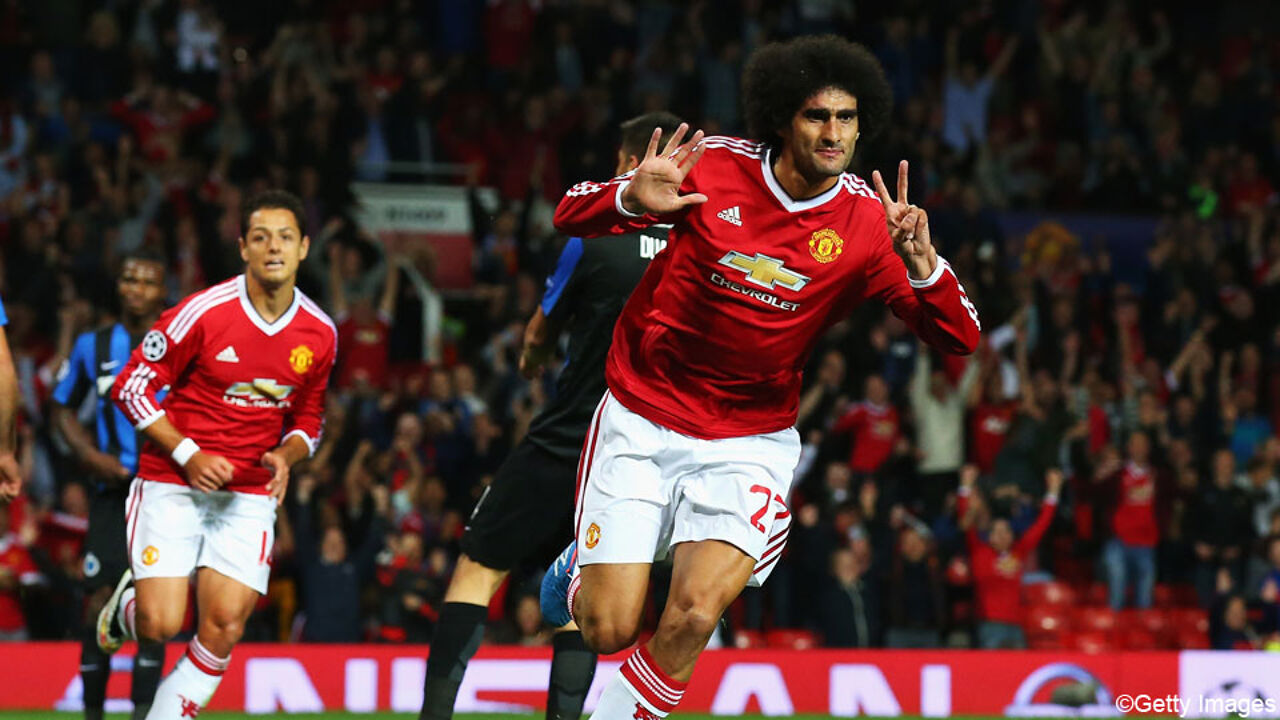 2015 Getty Images
Bruges missed a number of key players through injury, but took an unexpected early lead when a free kick by Spanish playmaker Victor Vázquez was deflected by Michael Carrick, 0-1.
Next, Memphis, the 21-year-old Dutch winger, opened his United account with a memorable performance in the famous number seven shirt previously worn by George Best, Eric Cantona and David Beckham.
Signed from PSV Eindhoven for a reported 35 million euros in May, Memphis scored two thrilling goals in the first half. He also set up a late third for substitute Marouane Fellaini.
By then Bruges were down to 10 men, central defender Brandon Mechele having been sent off following two yellow cards as United, three-time European Cup winners but out of Europe last season, pushed for the goals to secure a bigger advantage.
"I don't think we can win 2-0 at home"
Club Brugge manager Michel Preud'homme admitted after the match that "it was clear today that Manchester United were stronger. I think we would have had a small chance with 2-1, but 3-1 makes it a lot more difficult."
"I don't think we can win 2-0 at home, also because we will have to play without Brandon Mechele (the central defender was sent off) and Timmy Simons (the veteran midfielder sustained a leg injury, red). It never stops", Preud'homme said, referring to the whole bunch of key-players that is already side-lined.
"Belgian fans will be angry with me? I don't care"
Manchester United's Marouane Fellaini made it 3-1 deep into stoppage time. It was in fact a Belgian who made things much worse for the Belgian side visiting Old Trafford.
"It was a fantastic win. The 3rd goal is an important one, but it's not over yet. We will have to watch out in Bruges, because they will try to up the pressure. However, we have the qualities to win there as well - the second leg takes place next Wednesday, red.)."
"Belgian fans will be angry at me? I don't care about that. The win is more important", Fellaini smiled. Fellaini is still good friends with Michel Preud'homme, a friendship that goes back to their spell at Standard. Both met before the match and took ample time to have a chat (photo below).
Van Gaal wanted "to kiss" Memphis after Bruges brace
Manchester United manager Louis van Gaal said he wanted to "kiss" Memphis Depay after his neat performance. "When you score a goal then you are the hero", Van Gaal told reporters. "I want to kiss him tonight, because when you score two goals and give an assist also, then normally in the world you are the hero," the manager added.
"3-1 makes a whole world of difference. I think we deserved this score. Club Brugge almost had no chances while we had many. We weren't always lucky."