Research into accidents with HGVs
The Belgian Institute for Road Safety (BIVV) is to carry out extra research in to the causes of accidents involving heavy goods vehicles. The news comes after a number of series accidents involving lorries on our roads in recent weeks.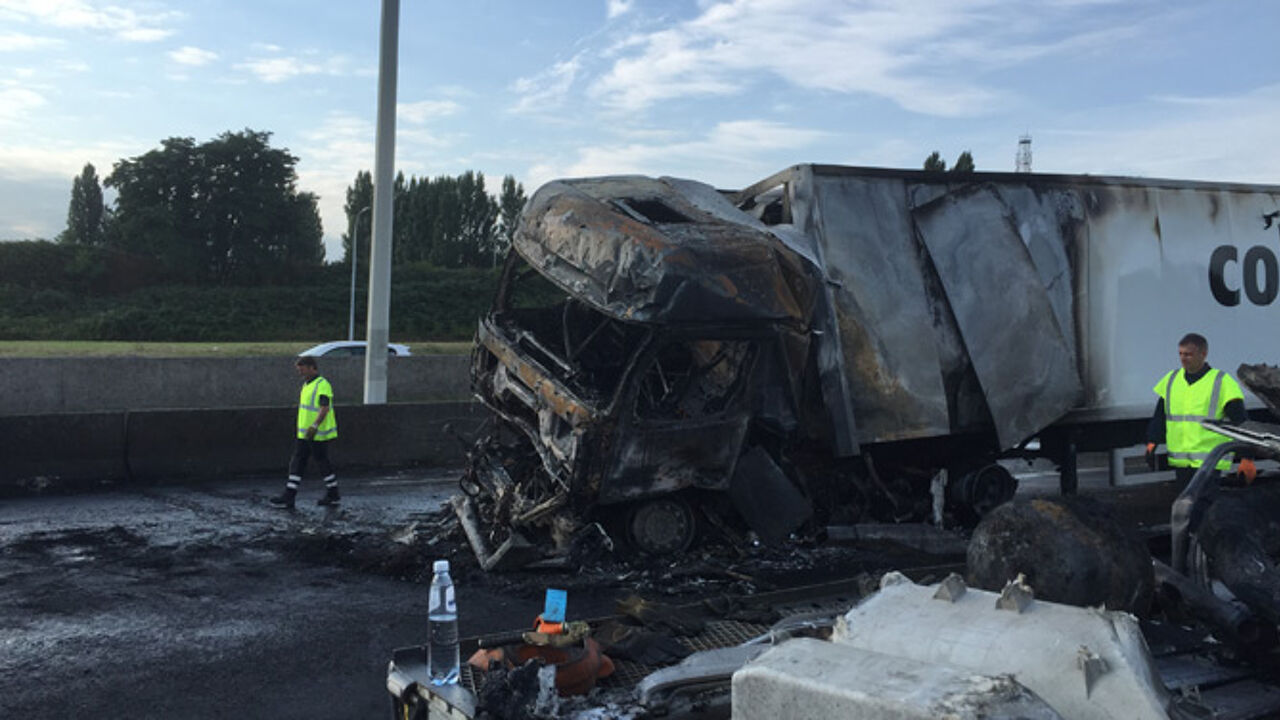 On Thursday a stretch of the clockwise carriageway of the Brussels Orbital Motorway was closed for 16 hours after an accident in which a lorry drive ran into the tail end of a traffic jam. Two people died in Thursday's accident.
Last year the number of death in accidents involving lorries on our roads doubled compared with 2013. The hauliers' federation Febetra and the automobile industry federation Febiac have asked BIVV to carry out research to find out why the number of fatal casualties has increased so sharply in recent year.
BIVV's Karin Genoe told VRT Radio 1's morning news and current affairs programme 'De ochtend' that "Accidents like these make a big impact. Both the human and economic toll they take is a heavy one. This is why it is important to identify the causes so that we can tackle them more effectively."
To many of us the causes are self-evident: driver fatigue, mobile and smartphone use while driving, excess speed….So why is there a need for research? Both the transport industry and BIVV feel that we need to examine this kind of accident more closely."
The research will be done based on police and accident investigation reports drafted after accidents have taken place.
Preliminary research has already begun based on the experiences of traffic experts from France and Germany. On the basis of this BIVV will decide what can best be looked at. The research proper will start next year. BIVV hopes to have preliminary result by late 2016.