Traffic misery after accident on E19 near Antwerp
An accident involving a heavy goods vehicle in the Craeybeckxtunnel on the E19 motorway south of Antwerp has caused traffic chaos during Friday morning's rush hour. The accident closed two lanes of the Antwerp-bound carriageway of what is the main motorway between Brussels and Antwerp.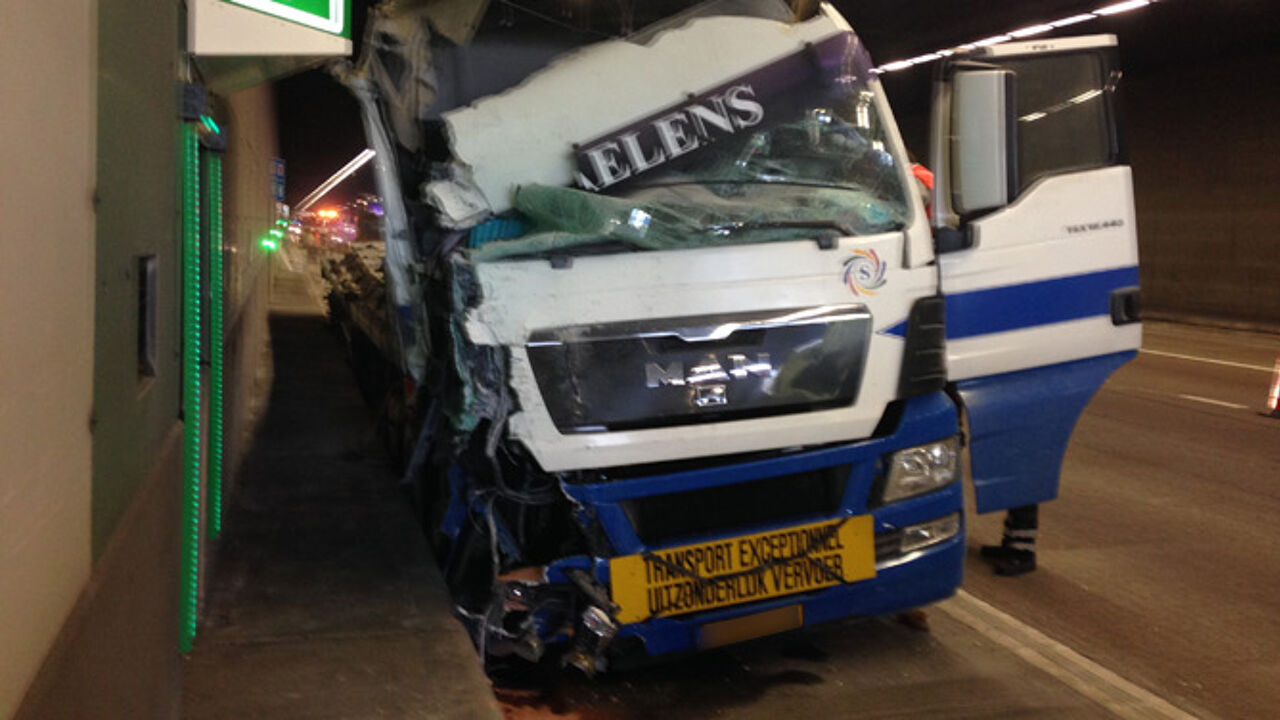 The disruption is likely to continue for a good few hours yet and motorists are advised to find alternative routes.

The lorry collided with the right-hand wall. The collision caused the truck's axle to break. The tunnel wall was damaged over a distance of several metres and wreckage was spread over two lanes. This means that two of the four lanes on the Antwerp-bound carriageway are blocked causing a bottle-neck.

Elsewhere, there are delays on the other major route between Brussels and Antwerp after an earlier accident involving a lorry and a car. The accident happened on the A12 motorway at the Bevrijdingstunnel.