Shocking road safety campaigns a thing of the past
Shocking posters and films like the one featuring a girl flying through the windscreen of a car because she wasn't wearing a seat are to become a thing of past. The Flemish Transport Minister Ben Weyts (Flemish nationalist) has enlisted the services of the advertising agency Leo Burnett that is best-known for advertising campaigns for mobile phones and washing powder. The Leo Burnett road safety campaigns will be far less shocking than what we have been used to in recent years.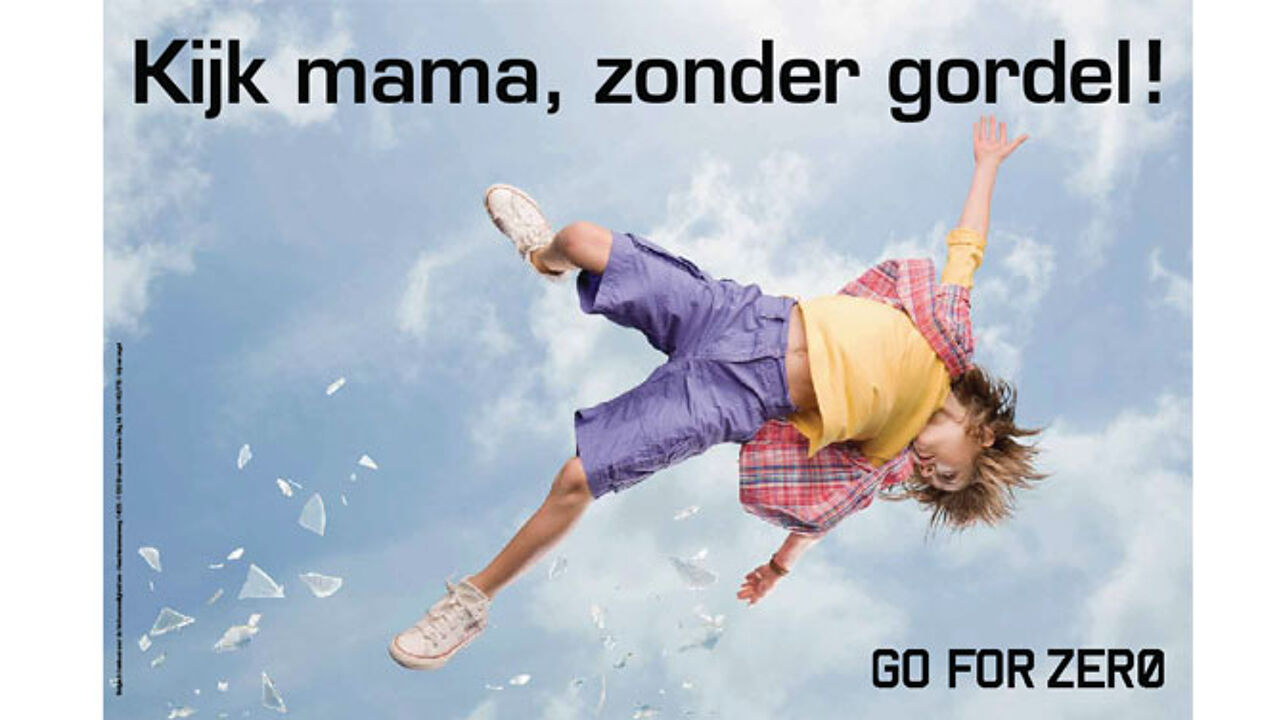 Speaking in Saturday's editions of the dailies 'De Morgen' and 'Het Laatste Nieuws' Leo Burnett's Tom Garcia said "It doesn't work anymore to shock Flemings. We have opted to use humour".
The Flemish Transport Minister Ben Weyts has earmarked 133,000 euro for the new road safety campaign. The campaign will run from October this year until Augustus 2016.
Central to future campaigns will be Ray "He will introduce the campaigns and will be a cool and rather flamboyant individual", Mr Garcia told the papers.
However, the introduction of Ray in the Flemish road safety campaigns doesn't mean that Bob will disappear for the annual anti-drink driving campaigns that will remain within the remit of the Belgian Institute for Road Safety (BIVV).