Amber alert: new thunderstorms coming up!
Fresh thunderstorms will be sweeping across Belgium from France this afternoon. This can bring heavy rainfall, gusts of wind and even hail, the Met Office warns. The thunderstorms come after another hot spell. They are expected to enter the south-western part of Belgium in the (early) afternoon, in order to move north-east later on.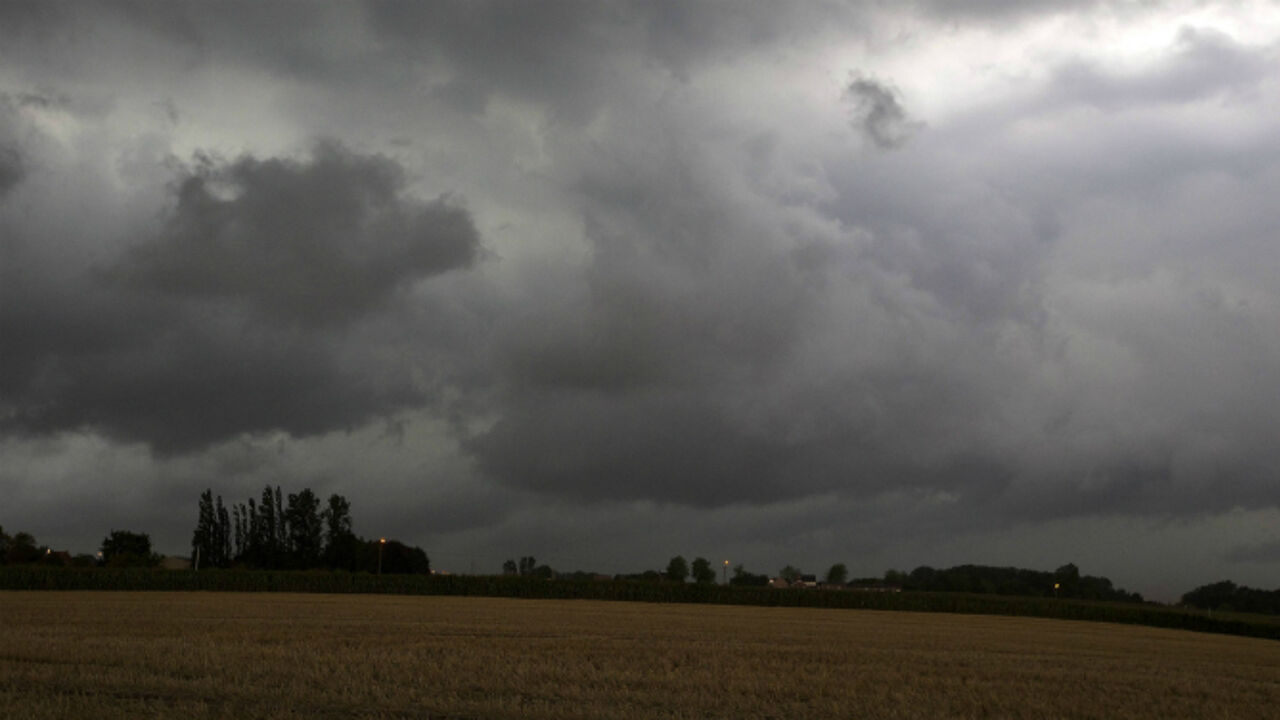 (archive picture Kruishoutem)
Local floods are possible. The Belgian Met Office (KMI) has issued an amber alert: this means you have to be careful this afternoon. People are asked to follow the weather forecast closely before going anywhere.
Weather presenter Frank Deboosere expected the first storms to enter Belgium around 1pm. The central part of the country could be reached 2 hours later. The thunderstorms mark the end of the hot weather spell: Monday will be wet, windy and almost 10 degrees colder. Whereas weather forecasts were talking about a gradual improvement during the course of the week, this has now been readjusted. It will remain quite windy, and no new hot spell is expected yet.