Nafi Thiam 11th in "complicated" pentathlon
Belgium's Nafissatou Thiam tumbled from 5th to 11th place in the concluding 800 metres of the women's heptathlon at the Beijing World Championships on Sunday, as Britain's Jessica Ennis-Hill, the Olympic champion, took it. Thiam had one of the most difficult races in her career and was glad to be able to finish in the end.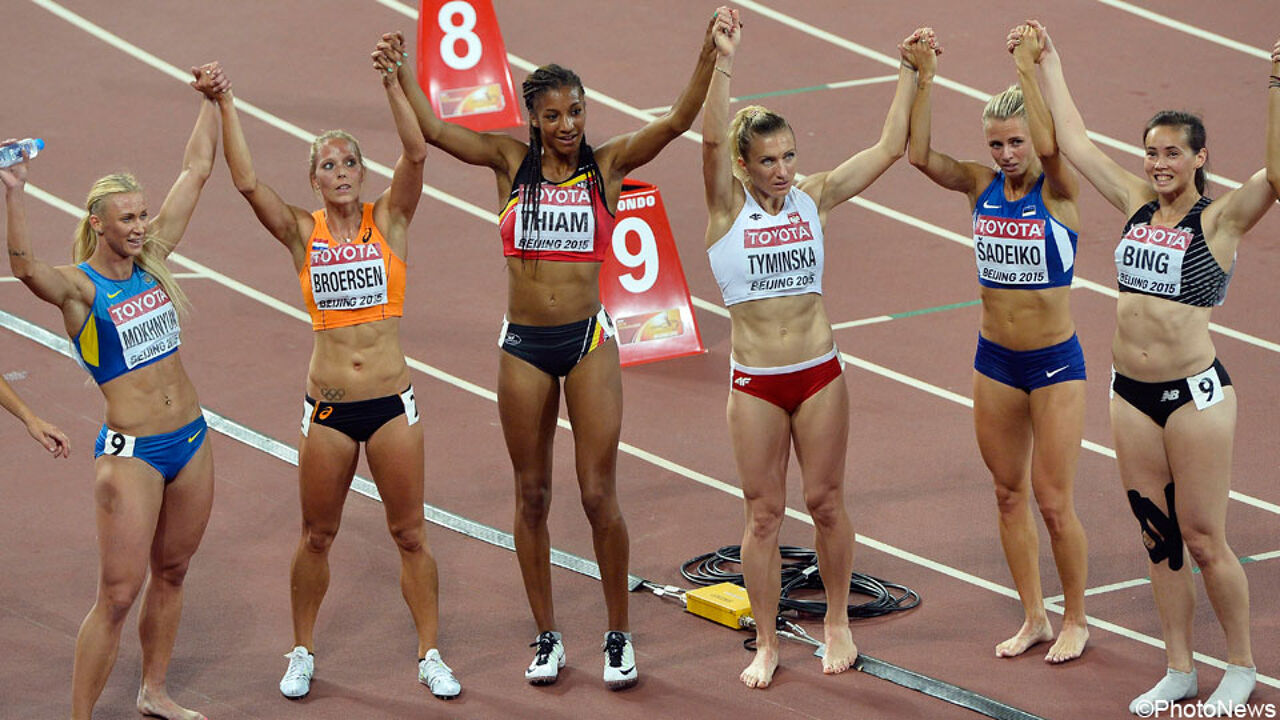 Nafi Thiam (third from left) greets the crowd.
Ennis-Hill had 3 solid performances in the long jump, the javelin and the 800 metres to win her second world title, 6 years after her first and 3 years after claiming the Gold at the London Olympics.
Second-placed Brianne Theisen-Eaten of Canada had to make up about 6 seconds in the concluding 800 metres but Ennis-Hill kept her cool and resisted an early attack by the Canadian, eventually sweeping past her in the final stretch. Laura Ikauniece-Admidina claimed the bronze.
Thiam (21) did her best was not in top shape. Her specialty, the high jump, was a disappointment but a personal best at the shot put took her to 5th place before the 800 metres. Thiam collapsed in the concluding run, which is traditionally not her cup of tea, falling to 11th place. She took 8th and final place in her heat of the 800 metres and 26th place overall in that event.
"I made a lot of progression, but it was a hard weekend. I didn't reach my best level. I was exhausted after the first day and had pain everywhere. It was really complicated. At one stage, I had enough and I felt like abandoning", Thiam said. The promising athlete collected 6,298 points, 210 away from her personal best. Winner Ennis-Hill had 6,669 points.