Belgium pays tribute to Thalys heroes
Belgian Prime Minister Charles Michel has joined the French President François Hollande at a special ceremony at the Elysée Palace in Paris to celebrate the heroism of three Americans and one Briton, who in all likelihood averted the terrorist atrocity on the Thalys Brussels - Paris service last Friday by tackling a Moroccan gunman.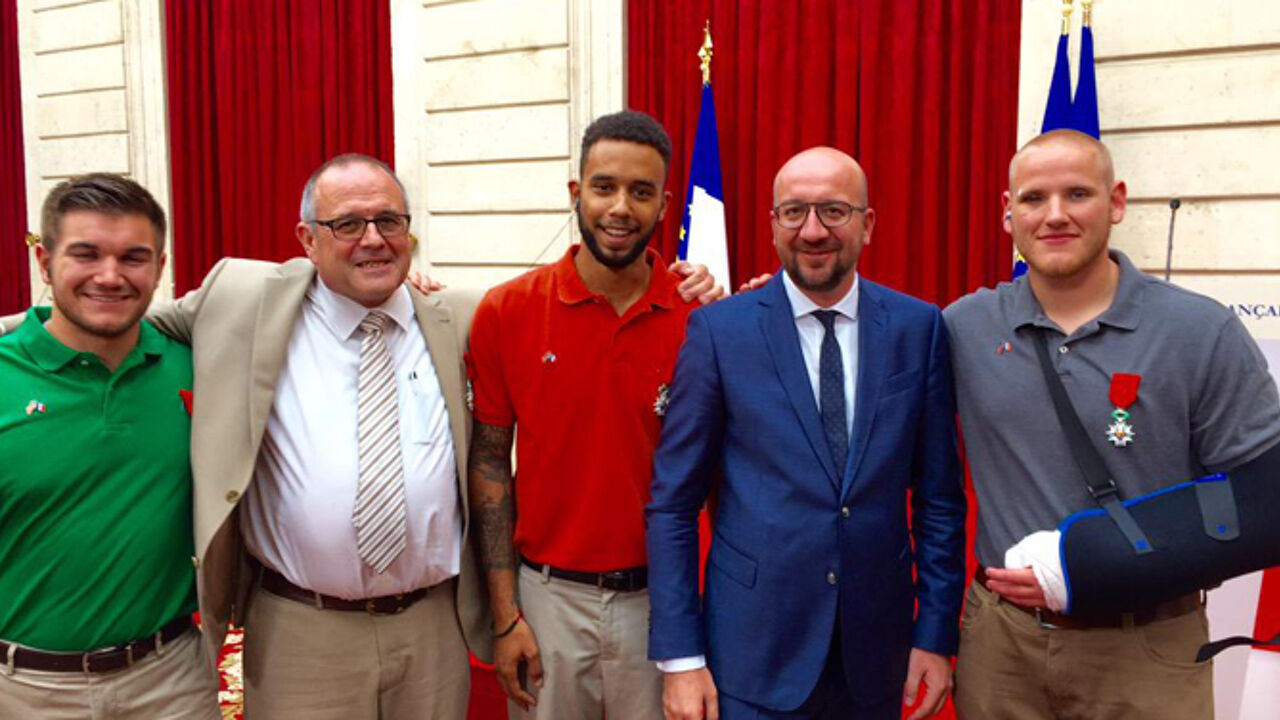 The Belgian Premier told his audience how grateful the people of Belgium are as the four, Americans Anthony Sadler, Alek Skarlatos and Spencer Stone and British businessman Chris Norman, were handed the Légion d'Honneur award, France's highest honour.
Mr Michel stressed the importance of Belgium showing its gratitude: "The train was packed with Belgian passengers whose lives they saved!"
The American ambassador in Paris and French Premier Manuel Valls attended the ceremony too, but Germany's Angela Merkel and the Dutch Premier Mark Rutten were otherwise engaged.
Following the ceremony Mr Michel will hold talks with the French President to consider Friday's events and find a way of preventing such incidents in the future.