"Asylum crisis: every country has to step in!"
The Belgian State Secretary for Asylum and Migration, Theo Francken, thinks that the present European asylum policies are going the wrong way. "5 or 6 European countries are now accommodating over 80 per cent of the total number of asylum seekers, which is untenable", Francken told the VRT's current affairs TV show Terzake yesterday evening. Belgium meanwhile can't cope with the big influx. Applicants have to be refused almost on a daily basis.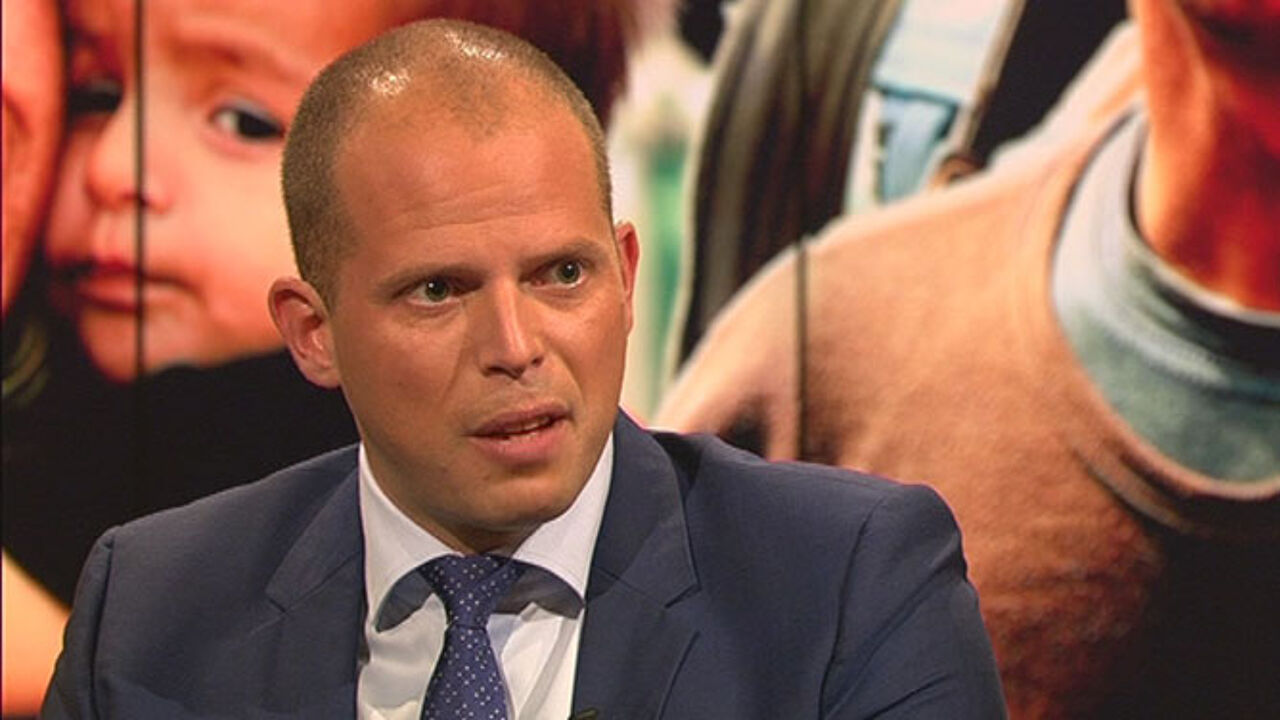 Things cannot continue like this. The healthy balance between the different EU countries accommodating refugees has gone, Theo Francken argues. "At present, just 5 or 6 countries account for over 80 per cent of the total number of people coming in, with Germany making the biggest effort. This situation is not a sustainable one, says the State Secretary, pointing to recent protests in Germany and the rise of the far-right in Sweden.
Francken is pressing for more European solidarity. If this doesn't happen, we should think about reintroducing border checks in the Schengen zone, he says, although this idea - that had also been suggested by the Belgian Prime Minister Charles Michel - has already been rejected on a European level. Francken is pointing the finger at a number of east-European countries in particular.  
"We need extra capacity!"
Belgium meanwhile can hardly cope with the influx of refugees. As most people hail from war-torn countries - 93 per cent comes from countries like Iraq, Syria and Afghanistan - a majority of them is being granted a residence permit.
Francken said he wants to create 1,600 extra places for refugees that have received the green light to stay here. He will put this on the table this Friday as key ministers are meeting. The idea is to launch an appeal to local social services (the so-called OCMW's) to involve families. "I am hoping for an average of one family per municipality. We really need the extra capacity."
Dozens of refugees without shelter
The Immigration Service near the Brussels North Station can't cope with the big number of applicants. Yesterday, some 250 people had to be refused. They were given a priority document to come back today, but this means they had no shelter for the night. Most of them slept in a nearby park, or stayed on the spot. Another 200 had to be sent back today. A number of them are facing a night without shelter if they can't find friends to help them, or if they can't afford accommodation in a hotel.
The Immigration Office can only treat about 250 cases each day, but recent days have seen about 500 asylum seekers queuing up each day. Women and children are being given priority. The daily capacity is limited due to safety reasons in the main hall and because civil servants simply can't handle more applications.