AFS youngsters welcomed in Flanders
Last weekend, youngsters from around the world started their adventure in Flanders. They are all spending the next year or semester in secondary schools all around the region through the exchange organisation AFS.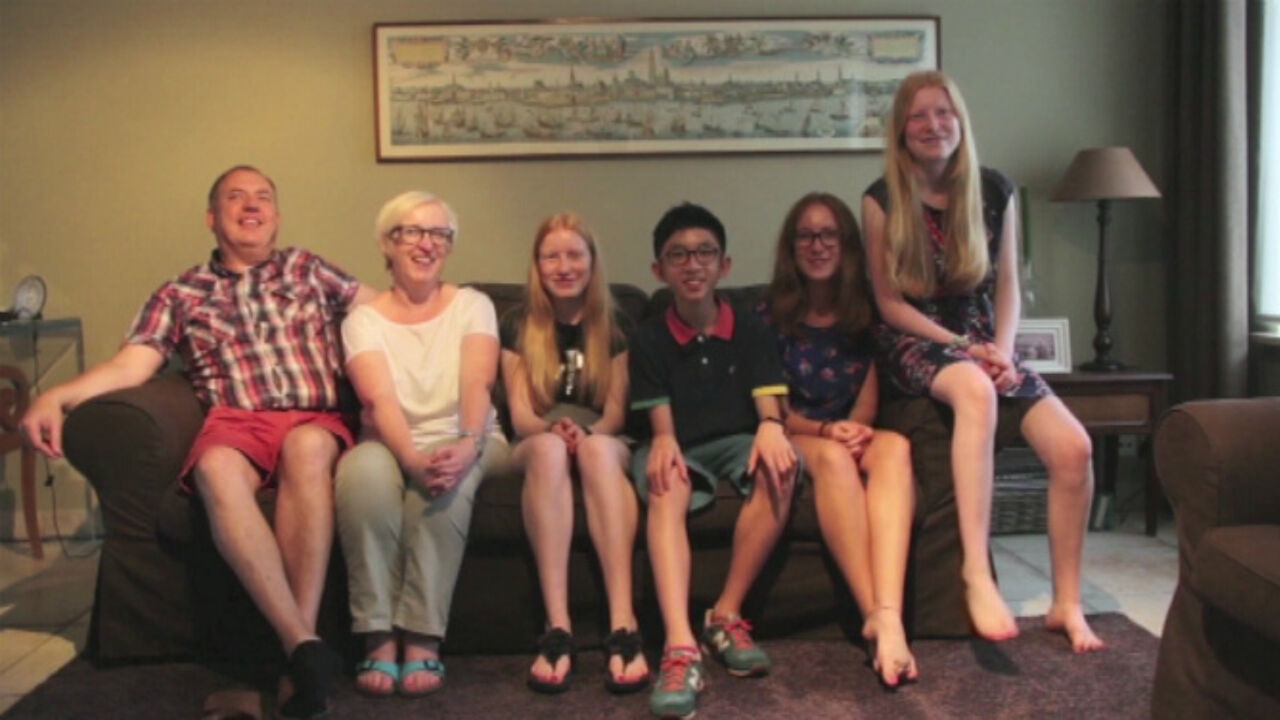 Wallace (from Hongkong, 4th from left) will spend a year with the Meulemeester family in Merksem.
More than 170 students from 33 different countries, all between fifteen and eighteen years old, arrived in Belgium last week. Before their host families could finally welcome them, they first spent a weekend together in Vaalbeek, near Leuven.
During this weekend, the youngsters learned about interculturality and safety issues, but they also had a lot of fun. They prepared several acts to show their host families upon the welcoming event, where they first met them.
AFS also gives young people in Flanders the opportunity to study in Wallonia and the other way around. That exchange will be the next yearly theme for the organisation, says Bilitis Lauwers of AFS Flanders.