Body of missing youth found in Harelbeke lake
Divers of local fire services have recovered the body of a young man from a lake in Harelbeke, West-Flanders. The victim had ventured out on the lake in a little boat, together with 3 friends. After the boat had capsized, only 3 of the 4 made it back to the shore. The accident happened at the provincial recreation area De Gavers.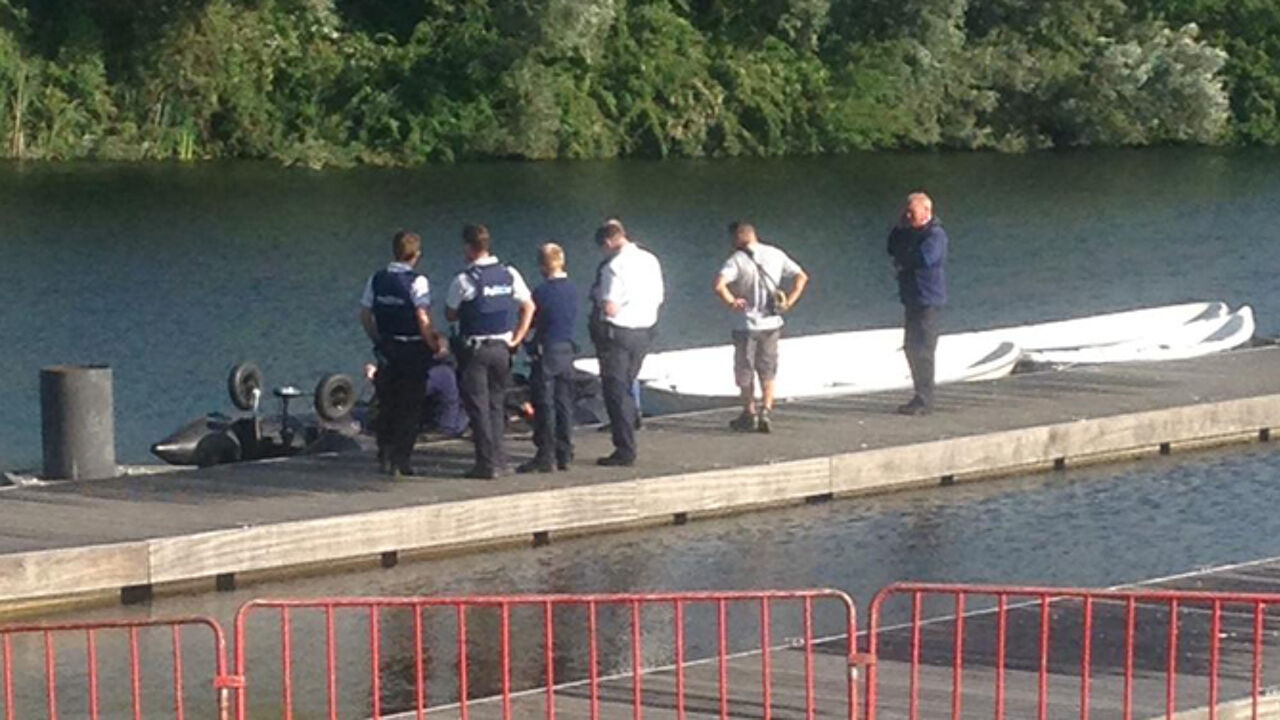 5 friends (4 men and a young woman) drove to the lakeside yesterday. Last night, the 4 men took a small boat to make a trip on the lake, while the woman stayed in the car.
The boat made water and suddenly capsized. One of the young men, a 20-year-old from Mouscron, turned out to be missing when the others had reached the shore.
A search was started around 3:30 last night; a body was discovered around noon. There are no indications that the man's death was anything else than an accident.