Wayne Rooney dashes Club Brugge's last CL hopes
Club Brugge's slim Champions League hopes were dashed by Wayne Rooney as the Manchester United forward struck 3 times in Bruges to steer his team to an easy 0-4 win. Manchester through to the Champions League group phase (7-1 on aggregate); Bruges have to be content with the Europa League group phase.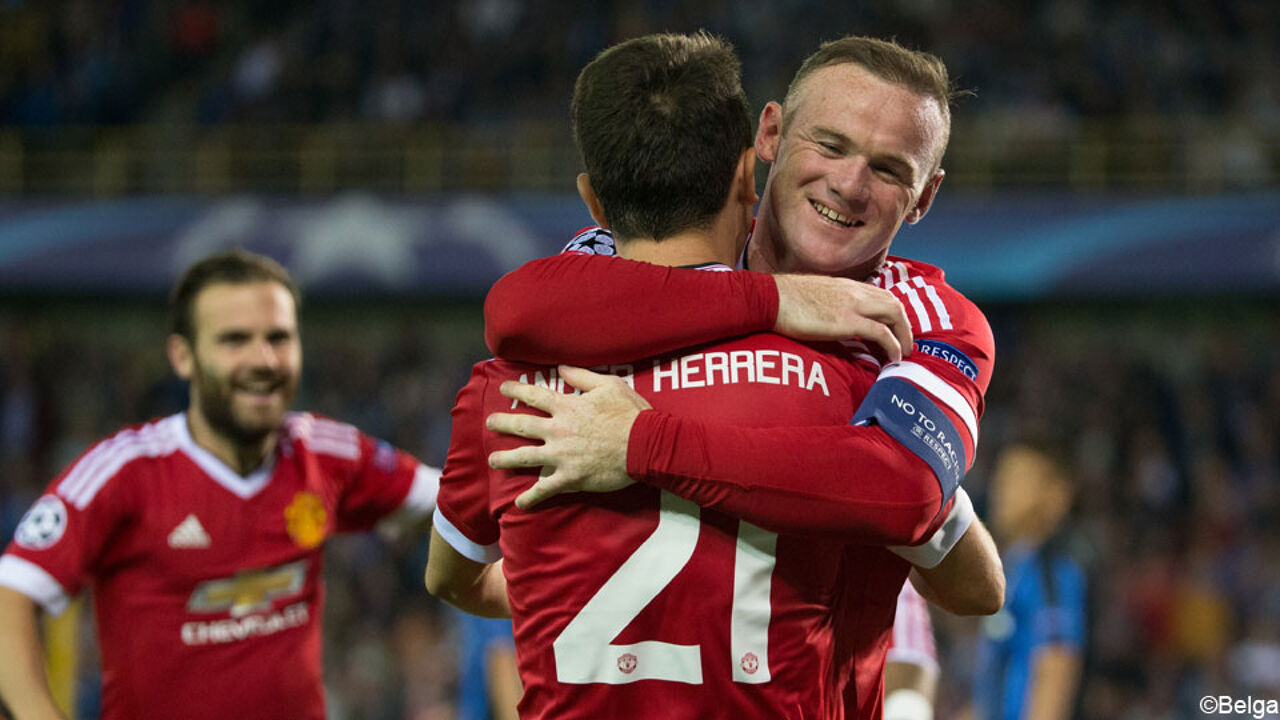 Rooney had not scored in almost 900 minutes before the trip to Belgium, but ended this drought in style. His first in Bruges was his 30th Champions League goal.
In a tale of David against Goliath - Bruges has a budget of some 30 million euros compared to over 500 million for giants Manchester United - Bruges took a good start, but the very first real attempt by United resulted in a goal, as Memphis found Rooney with an excellent assist. Rooney added two more and Ander Herrera made it 0-4 on 63 minutes. Substitute Javier "Chicharito" Hernández missed a penalty and failed to score from close range to keep the score at 0-4.
Small opportunities
This being said, Bruges had to take on the game without a number of key players (Simons, Gedoz, Meunier, Izquierdo, Refaelov, Mechele etc.) who are normally part of the starting 11. Bruges had one early chance (before Rooney made it 0-1 on 20 minutes) but striker Tom De Sutter, who played his goodbye match before moving to Turkey's Bursaspor, couldn't hit the ball well enough.
The best chance was for the quick winger Abdoulay Diaby, but he missed a chance that couldn't be missed just before the break. Substitute Hans Vanaken, who replaced playmaker Victor Vázquez, hit the bar after the break. Bruges Michel Preud'homme has some work to do on the mental front after the demolition of his team.
Belgium has 1 team in CL, England 4
With Bruges being ousted, Belgium has one team left in the Champions League group stage: champions AA Gent. Engeland has four: Chelsea, Arsenal, Manchester United and Manchester City.
It's possible that Manchester United (pot 2) are drawn against AA Gent (pot 4) tonight in Monaco.