Extra protection for foreign embassies
Belgium is deploying 40 extra soldiers to guard foreign embassies. This is because the terror alert level is being raised for all countries participating in the fight against IS, explains Interior Minister Jan Jambon.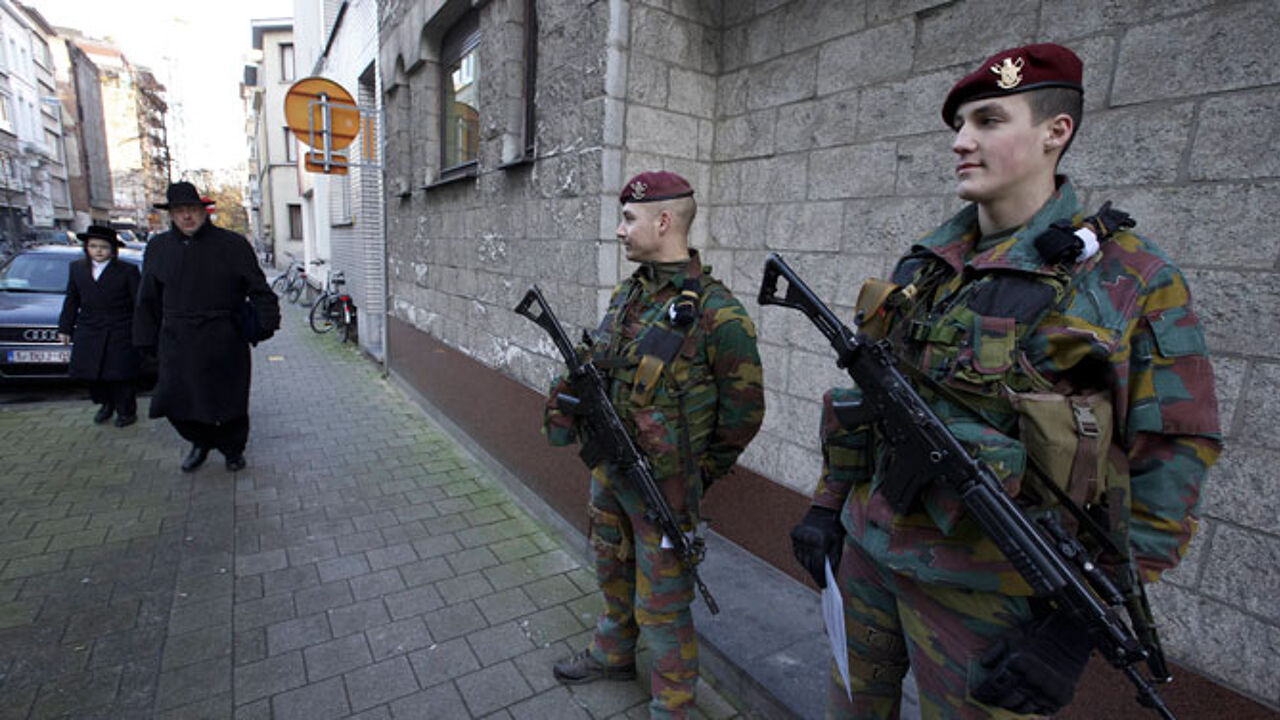 Nicolas Maeterlinck
(archive picture: paratroopers carrying out surveillance tasks in Antwerp)
The embassies of the United States, Great Britain, France and Denmark were already enjoying extra protection considering possible terror attacks, but this will now also be the case for other countries.
"We will extend present protection measures to other members of the coalition (fighting IS): the Netherlands, Canada, Australia, Qatar, Jordan, Bahrain, the Emirates, Saudi Arabia and Turkey. These embassies will enjoy a similar protection, so we will soon be deploying 200 instead of 160 military men", Jan Jambon told the VRT.
At the same time, paratroopers will continue to patrol certain places or areas, the federal government decided. Surveillance tasks will be continued at, for example, the European quarter in Brussels and the Jewish district in Antwerp (photo). A new evaluation will be made at the end of September.