It's Zenit, Valencia and Lyon!
The Belgian football champions AA Gent have been drawn against Zenit Saint Petersburg of Russia, Valencia of Spain and Olympique Lyon of France in Group H of the Champions League. Most Ghent (and Belgian) football fans were a little disappointed because there was no real big name among the opponents, whereas the Ghent players were hoping to meet FC Barcelona.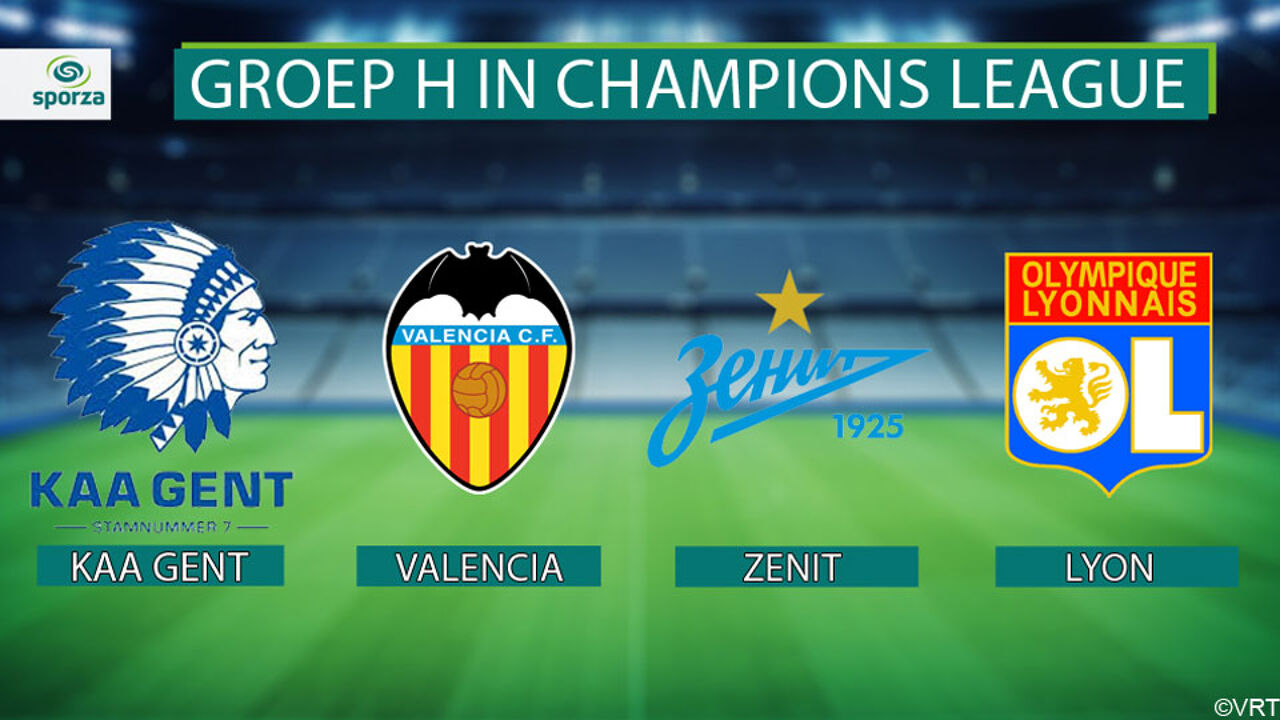 The absence of Europe's biggest names such as Bayern Munich, Real Madrid, Barcelona, Chelsea or Manchester United, does not mean that AA Gent's chances of reaching the second round have become bigger. The VRT's football pundit Peter Vandenbempt calls Zenit "a very difficult opponent".
Valencia is "a team that plays top-notch football. They show everything Spanish football has to offer: technique, speed and physical endurance."  The expectation is that AA Gent will battle it out with Lyon for third place and a berth in the second round of the Europa League after the winter break. But maybe Ghent can create a surprise like last season in the Belgian league, when nobody expected them to clinch the league title. To achieve this, key players - especially in midfield and attack - will have to return to their best form first. The Ghent defence seems to have improved.
AA Gent almost ended up in a group with Bayern, Arsenal and Olympiakos. "That would have been much more interesting: bigger names, and Olympiakos would have been a better opponent than Lyon from pot 3", Vandenbempt says.
Zenit is the team of the Belgian international Nicolas Lombaerts, a former AA Gent player who recently visited his club (photo below). Lombaerts is spending a lot of time on the bench at Zenit now. "It would be a humiliation if I can't play against AA Gent", he said.