Record oyster shell on Knokke beach
Our North Sea coast is full of surprizes. So, imagine the excitement this week when holidaymakers from the Grand-Duchy of Luxembourg made an exceptional find: an oyster shell measuring 38 centimetres.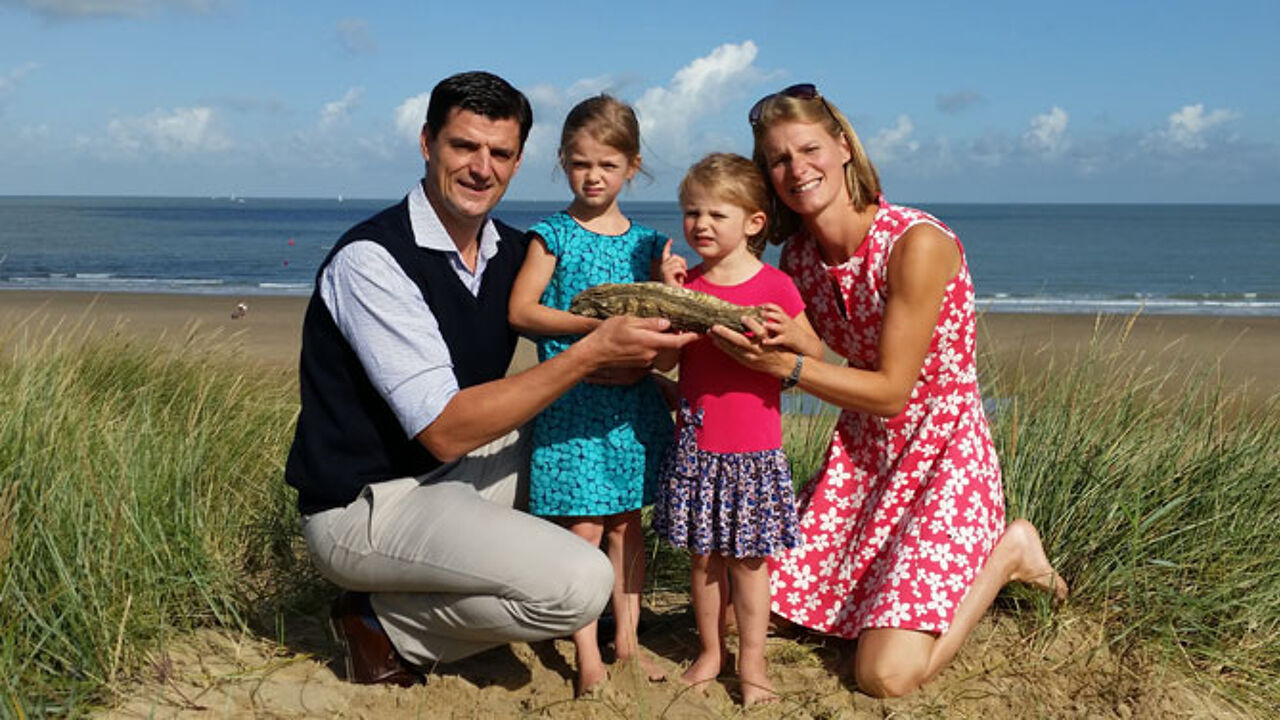 Girls Alice and Clémentine Lechat were playing on the beach at the jet-set resort of Knokke when they came across the record-breaking shell near the Zwin nature reserve. The shell measures 2.5 cm more than the largest oyster shell encountered so far.
The children's parents immediately recognised the importance of their offspring's find and took it along to the Zwin Nature Centre. Here scientists were able to confirm that this was the largest Japanese oyster shell known to man. Usually specimens fail to exceed more than 15 cm in our waters. The scientists believe that this oyster had been growing for a quarter of a century.
The Japanese variety was imported from the Netherlands in the sixties and today makes up 95% of Flemish oyster cultivation. The largest shell so far was retrieved from Danish waters in 2013 and measured 35.5cm. Sadly, the record-breaking animal passed away last year.
The Belgian record-breaking oyster shell will feature at the oyster exhibition that starts at the National Fisheries Museum in Oostduinkerke on Tuesday.