"Another torrential storm on the cards!"
The people of East and West Flanders have borne the brunt of the devastation caused by the severe storm that hit Belgium last night. Large hailstones and twisters wreaked havoc across western parts.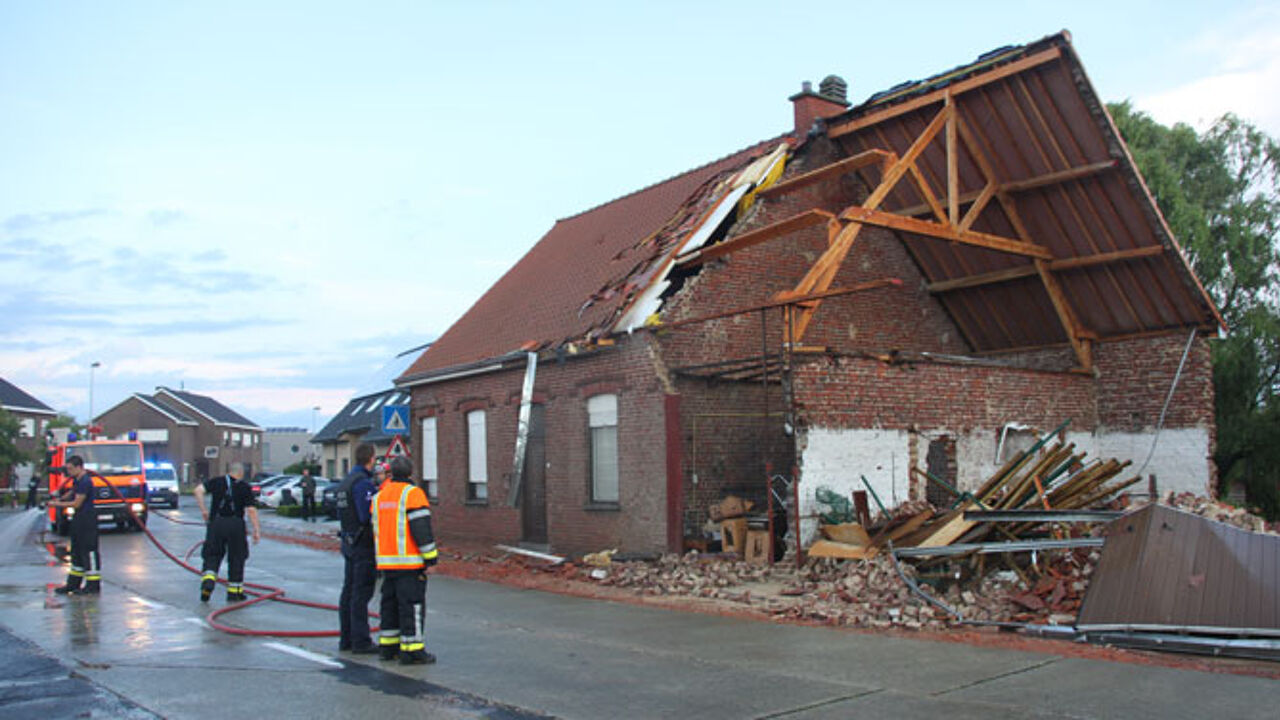 The town centre of Torhout flooded triggering the local disaster plan. Kortemark - where part of a house collapsed - and Ruddervoorde were both hit by a whirlwind. Kortemark fire-fighters were called out to deal with trees that had been blown down and flooded cellars. The situation is now under control, but it may take days before the rubble can be cleared.
The storm reached western Belgium late on Saturday crossing West and East Flanders and heading towards Antwerp.
The area around Torhout and Bruges bore the brunt of the disruption with local fire services being inundated with calls. In Bruges residents measured hailstones with a 2 and 3cm diametre. Veurne too was hit as were Koekelare, Oostkamp and Lichtervelde, where hail showers caused damage too.
In Oostkamp near Bruges the front was blown off a house. Elsewhere windows faced the same fate.
The Flemish Traffic Centre is urging drivers to be mindful: in western provinces some traffic lanes may still be flooded.
VRT weatherman Frank Deboosere warns that today's topical temperatures may lead to similar results tonight: heavy weather in north western parts especially. Hail showers may occur too.