"I admit, I had sleepless nights"
It took weeks before the deal was finalised, but Kevin De Bruyne moves to Manchester City after all. The fee was not disclosed but the deal is said to be worth over 70 million euros, which makes De Bruyne the most expensive player in Belgian football history. De Bruyne is joining 'The Citizens' from the German team VfL Wolfsburg on a six-year-contract.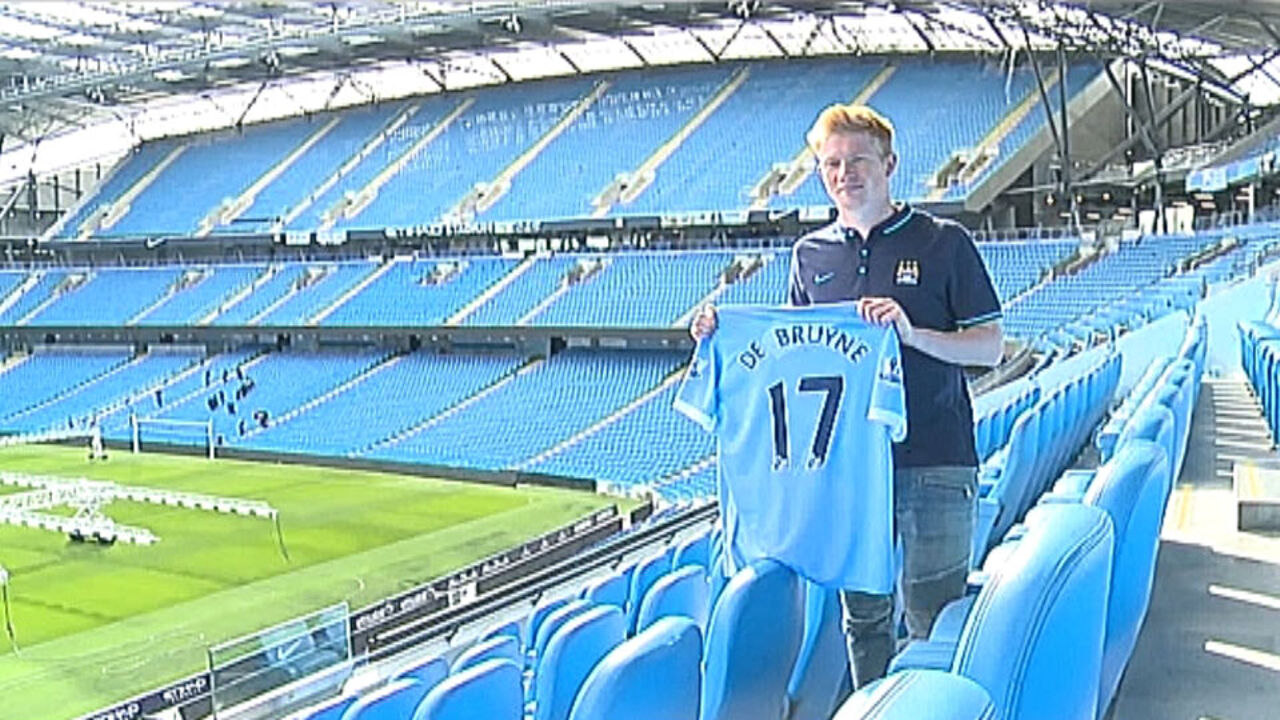 The deal was confirmed by Manchester City yesterday. Belgian media are talking about a transfer fee of 75 million euros, a record for City as well, and almost a record for British football, as only Angel Di María has cost more. The Argentine left Real Madrid for Manchester United last year for almost 90 million euros.
Kevin De Bruyne, a creative midfielder and "assist king" in Germany last season, knows that the high transfer fee and his earnings at Manchester (Belgian media are talking about a week salary of 320,000 euros) will bring extra pressure. He will join Belgium's Vincent Kompany at City.
"I won't change as a person"
De Bruyne briefly returned to Belgium (Vlezenbeek) after finalising the deal yesterday and talked to the VRT's sports desk Sporza.
"I am exhausted but very happy. There is a lot of money involved and this has an impact on you. I admit it, I had sleepless nights"  De Bruyne has a quiet nature and kept cool even after the deal had been sealed. "I hadn't expected this to happen, but it did. If people want to make such a huge effort to get me there, it shows their confidence and faith. (...) I know the media will focus on me, especially during the first weeks. I want to settle as soon as possible, but it will work out. I just have to continue to work hard."
"I will not change as a person. People know how I am as a person and as player, and I won't change now."