It's back to school for 1.1 million pupils!
1 September traditionally marks the first day of school in kindergarten, primary school and secondary education. It's the first day back to school for 1.1 million children across Belgium. Some 150,000 staff are ready to welcome them in more than 3,600 different schools. King Filip and Queen Mathilde's offspring were among the pupils returning to school after two months of summer holidays.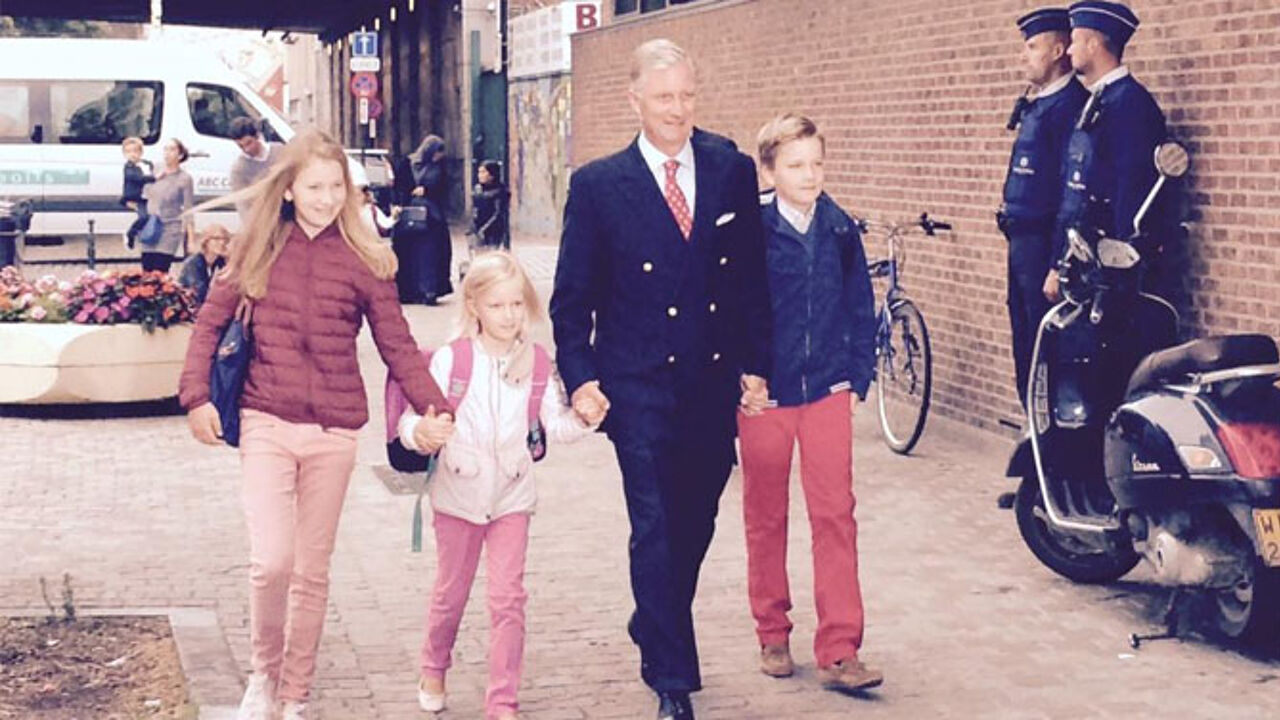 Belgium's King Filip took the time to take his 3 of his 4 children to school personally. Princess Elisabeth, princess Eléonore and prince Gabriel walked hand in hand with their dad to school in Brussels, where they attend class at the Sint-Jan-Berchmanscollege near the city centre (photo).
Prince Emmanuel is going to school in Kessel-Lo, Leuven, at Eureka, a school for children with special needs. He was taken by Queen Mathilde herself (picture below).
Emmanuel is turning 10 on 4 October, while Elisabeth, the eldest of the four children, will become 14 on 25 October. Elisabeth is the first in line to succeed her father Filip on the throne in the long run.
Little Eléonore is the youngest of the 4 children. She turned 7 last April. Prince Gabriel of Belgium turned 12 last August. Filip and Mathilde got married in September 1999.