No place for 1,000 pupils in Flemish schools in Brussels
At the beginning of the new school year it has emerged that once again there is a massive shortage of places in Flemish primary schools in the Belgian capital. Over 1,000 are expected to have to seek an alternative.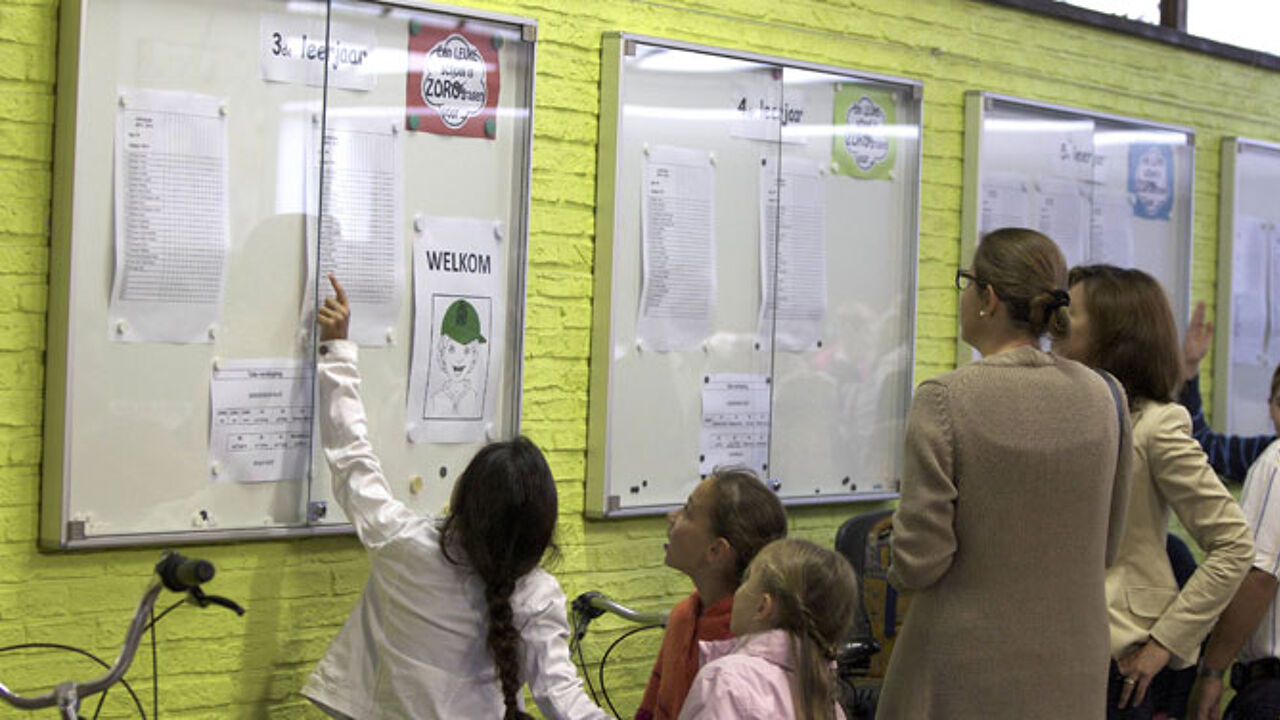 As a result of high birth rates kindergartens and primary schools in Brussels have been coming under increasing pressure. Dutch-medium schools are popular and here the situation is getting out of hand.
Registrations occur via a website nowadays. 5,133 pupils or rather their parents tried to register for 3,082 available places. 2,331 pupils are now able to go to the school of their choice. For a further 2,802 pupils an alternative has to be found.
Walentina Cools of the consultation platform for Flemish primary schools in Brussels: In coming weeks more places will be freed up. We will have to wait until the end of September for a clearer picture to emerge."
Last school year 60% of pupils who failed to land a place in the school of their choice were given a place in another Flemish school in the capital. Others probably had to take up a place in a Francophone school.
Guy Vanhengel, the Brussels minister charged with Flemish schooling in the capital, says that an extra 1,500 places were created in comparison with last year. In Ukkel a new primary school opened. In time it will accommodate 240 schoolchildren. A special needs school, the Magnolia, moved to new premises in Anderlecht. Here an extra 270 places are being created.