"Avoid the centre of Brussels and European District"
A thousand taxis from at home and abroad have gathered in the Belgian and Flemish capital to protest against the Uber taxi service that allows you to enlist the services of an unlicensed mini-cab using an app on a smartphone. Licenced taxi drivers say that Uber equals unfair competition.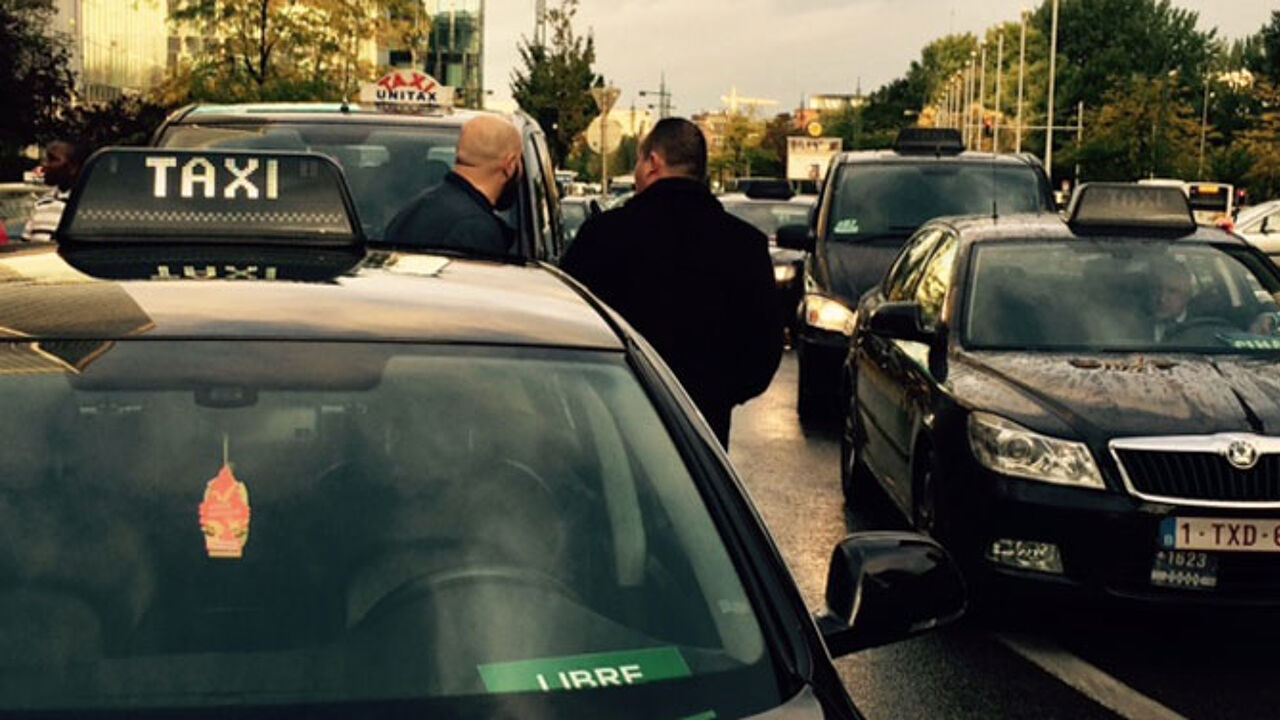 Police in the capital are urging motorists to avoid the city centre and the route of the protest. They fear paralysis on the roads of the European capital.
Most of the taxis will come from Brussels itself and Brussels Airport at Zaventem. Pierre Steenberghen of the Taxi Association GTL: "Drivers experience extremely unfair competition through the use of UberPop. These are services provided by amateurs who are using their own car and are offering journeys via the Uber platform. They don't pay any VAT and the trip is not insured."
Taxi drivers gathered at the North Station at 8AM leaving for Schuman Circus at 10AM. The drivers will make their way along the Inner Brussels Orbital, "Small Ring", to the Belliard intersection and from there head along Belliardstraat to the European Quarter.
Traffic could remain impossible at the Schuman roundabout until this evening. The tunnels of the "Small Ring" in the direction South Station and the Reyers Tunnel outside VRT Centre are being closed. "Small Ring" tunnels in the opposite direction and the tunnel beneath the Jubel Park/ Cinquantenaire heading towards the centre could be shut too.